Food Pantry
The Nutley Family Service Bureau Food Pantry
169 Chestnut Street, Nutley, NJ 07110 – Phone: 973-542-8276
Responding to the needs of those among us who experience food Insecurity is in keeping with NFSB's mission to strengthen the well-being of individuals and families in the community.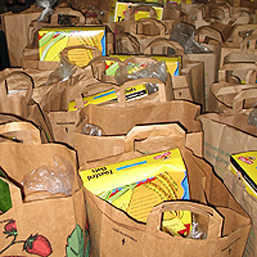 For information or to schedule an eligibility appointment, call
973-667-1884. All calls and appointments are confidential.

Food distribution occurs on an every other week basis.
DISTRIBUTION HOURS:
Wednesday 9 am to 4 pm – Thursday 9 am to 12 pm – Friday: 9 am to 4 pm
PLEASE CLICK HERE FOR THE 2017 NFSB FOOD PANTRY DISTRIBUTION CALENDAR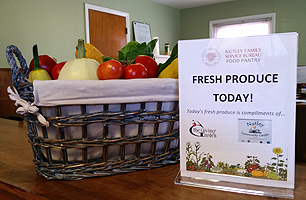 The Food Pantry is the recipient of the generosity from individuals, civic organizations, churches and Nutley Township organizations. The Boy Scouts of America have been a long-time supporter and in 2016, raised over 13,000 food items making them the largest single contributing organization to our pantry.
We are additionally grateful to Greenutley, Nutley Farmers Market, Nutley Community Garden, The Giving Garden and NFSB Girl's Leadership Garden for their support. Nutley ShopRite sponsorship of NFSB FP in their Partner's in Caring Grant provides staples throughout the year.
NFSB is a member of the Community Foodbank of New Jersey.