Media & Press
Nutley Scouts shatter their food drive record Nutley Boy Scout Troop 147, along with Cub Scout packs 141 and 142, collected 22,425 items during their recent food drive, Pack 141 Chairman Walt Smith reported Monday, April 3. That was a record for the local organizations, which collected 3,405 non-perishable items in 2007, its second year of Scouting for Food and the first year of recording the totals, Smith said. This year's collection jumped 34 percent more than last year's record 17,510 items, he said. "This was an exhausting day, but a great way to teach the Scouts, especially the young Cub Scouts, the meaning of helping others," Smith stated in an email to the Nutley Sun, referring to the collection day in March. "After topping 13,000 food items in 2013, I thought we'd reached our maximum potential with last year's incredible total, but this year was amazing." READ MORE…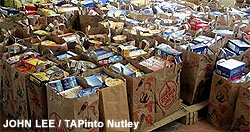 Trader Joe's Donated 6,000 Bags to be filled for Scout Food Drive for Nutley Family Service Bureau Trader Joe's donated more than 6,000 handled grocery bags be filled during the Scouts annual township wide food drive to benefit the supplemental nutrition program of the Nutley Family Service Bureau (NFSB). The food drive took place on Saturday March 25. Early in the week, residents of the Nutley found Trader Joe's bags on their door handles with a message from a local scout describing the food drive. These bags were to placed on the doorstep on Saturday morning with food donations. Sometime after 10 a.m.scouts, and parents who gave up their morning to help, made their way through town picking up filled bags. Car, truck, SUV and Jeep loads of filled grocery bags were then delivered to NFSB all day. READ MORE…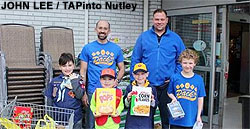 'Scouting for Food' grocery drive to benefit Nutley Family Service Bureau by the Numbers. Boy Scouts, Wolves, Bears, and Lions all joined forces on Saturday to go 'Scouting for Food' to benefit the Nutley Family Service Bureau. The annual food drive was the most successful to date. Donations of food were collected in grocery bags that were left on every doorstep in town. Those donations were picked up by scouts on Saturday morning. At the same time, groups of scouts worked the entrances and exits of the Nutley Park ShopRite to collect cereal, shelf stable milk, tuna, canned beans, and peanut butter to restock the shelves of the Nutley Family Service Bureau pantry. READ MORE…
NFSB Trustee recognized for volunteerism. Theresa Loch, of Keller Williams NJ Metro Group in Montclair was recognized by New Jersey Realtors(r) Good Neighbor Awards for her commitment to community service. A Realtor for the past 16 years, Theresa Loch has been a volunteer Board trustee of the Nutley Family Service Bureau for the past four years. NFSB provides mental health and social services to individuals and families in the community. When the American Red Cross closed its Nutley chapter in 2015, which meant the dissolution of a food pantry, the agency acquired the property and continued regular distribution of goods to those in need. Theresa was instrumental in helping to secure the ARC property. A Nutley resident, Loch is married with three children. The Nutley Family Service Bureau will be awarded $1,500 on her behalf.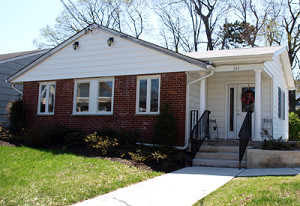 Nutley letter: Thoughtful. I wanted to share another story of why Nutley is a great place to live. It showcases the best of what this town has to offer: Thoughtful generous people. Silas Mountsier and Graeme Hardie, Carol and Vincent LoCurcio, and Rudy Chen collaborated on a brilliant idea. They wanted to raise funds for Nutley Family Service Bureau and, at the same time, celebrate the volunteerism of board trustees who led NFSB during the years. READ MORE…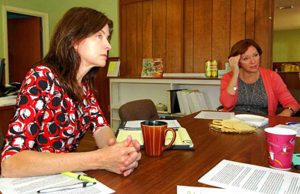 Taking Nutley Family Service Bureau into its next century: Since taking over the former American Red Cross building at 169 Chestnut St. six months ago, the staff is dedicated to provide accessible psychotherapy and mental health services, with the help of its new executive director Eileen Painter. READ MORE…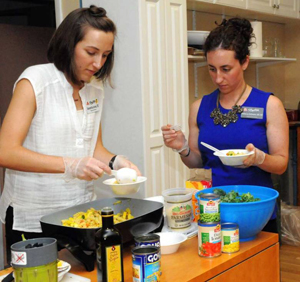 NFSB Food Pantry teamed up with dietitians from the Nutley-Belleville ShopRite to present information on cost efficient and easy ways to boost the flavor and nutrition of family meals. This collaboration is part of a joint effort to heighten community-wide healthful eating awareness. A delicious food preparation demonstration and lively discussion was enjoyed by all who attended. READ MORE…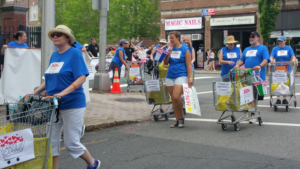 Nutley Sun Opinion: Isn't Nutley Great? Franklin Reformed Church saw an opportunity to collect non-perishable food and monetary donations for NFSB's Food Pantry at this year's Memorial Day Parade. It was a huge success!  READ MORE…
Nutley Family Service Bureau Executive Director Felicia Gardner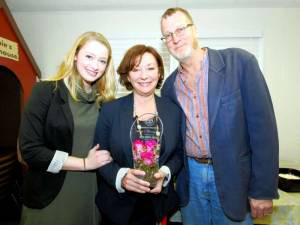 joined the ranks of Peggy Rummel and Sally Anne Goodson when she was awarded the township's Woman's Advocacy Award. READ MORE…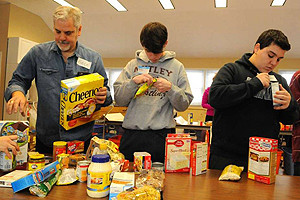 The Nutley Rotary Club helped Scouts collect items for the Nutley Food Pantry, which the Nutley Family Service Bureau now operates. Nutley Troop 147 could also be found at Liberty State Park and Cathedral Basilica of the Sacred Heart in Newark. READ MORE & VIEW PHOTOS…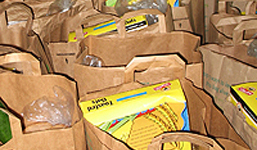 Nutley Sun LTE – Nutley Family Service Bureau is pleased to announce that the Food Pantry, 169 Chestnut St., is operational as one of the agency's social service programs. Food distribution was begun on Jan. 20. This undertaking would not have been possible were it not for the unique synergism among NFSB and the town, which is characterized by mutual support. Civic, church and business efforts provided the confidence, which helped NFSB realize this endeavor. READ MORE…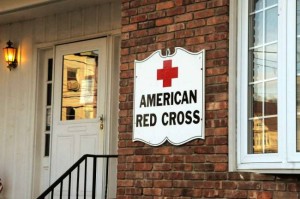 The Nutley Family Service Bureau now operates the food pantry since the regional American Red Cross is closing in town, and the bureau has a pending contract to purchase the building, according to NFSB President Mary Graves. READ MORE… VIEW the NFSB Food Pantry FAQs page.