Our Staff
Eileen Painter, RN, MSN, Executive Director, has devoted her professional career to the health and welfare of individuals across the lifespan. Before joining NFSB as the Executive Director, Eileen was Manager of Volunteer Services with the American Red Cross-New Jersey Region. She was responsible for program development, community outreach and assessment of community needs for diverse populations and people, including the Nutley community. Eileen was an active member of the Disaster Health Services Team and is well versed in disaster relief activities and emergency services. Eileen has specialized in volunteer recruitment, retention and training for the last 15 years with various non-profit organizations. Her expertise in public speaking earned her national recognition as a Master Trainer in supervising teams and managing conflict. Eileen previously served at United Way of Northern New Jersey and the Montclair YMCA as a community outreach coordinator. Eileen earned her Master of Science degree in Maternal Child Health Nursing from The Ohio State University and pursued postgraduate study in the same field at the University of Pittsburgh. Eileen is published in the journals of Pediatrics and Pediatric Nursing. After a twelve-year career in trauma and intensive care nursing, she took leave of the hospital to focus on independent fundraising efforts for various local and national non-profit organizations. Eileen is an entrepreneur and a small business owner. She is a certified health and wellness professional with the YMCA.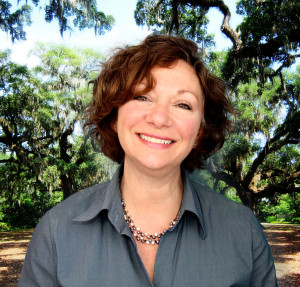 Felicia Gardner, MSW, New York University, LCSW, is the Director of Clinical Services and Programming. She brings 20 years of experience in the field of mental health to NFSB as she supervises the clinical staff, designs and implements responsive programming to serve community needs and maintains NFSB's state licensed, out-patient mental health facility with evidence-based  behavioral healthcare standard procedures.  In 2016, Felicia was named Women's Advocate of the Year by the Nutley Department of Public Affairs. She was trained as a post-graduate extern at The Minuchin Center for the Family, which teaches a structural family therapy model of intervention for couples, family and even individual concerns.  Grief counseling and treatment for depression, anxiety, bipolar illness, couples and parenting issues are some of Felicia's areas of expertise. She is a certified supervisor for licensure candidates and has mentored over 50 social workers and professional counselors over the past 12 years. She supports the agency's internship program for students from NY and NJ social work and counseling university programs and has led NFSB's mental health initiatives since May 2011.  She uses a psychodynamic, systems approach toward healing, with a keen eye toward cognitive behavioral growth and change.
Clinical Staff: All of the clinical staff have graduate degrees in social work and are professionally credentialed/ licensed. They are proponents of family therapy and have been trained in psychodynamic model of treatment and provide therapy to for a range of presenting problems.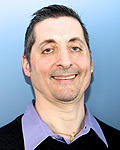 Joe Armentano, LCSW, Coordinator of Staff Development and Training, has been a member of the NFSB family in a clinical role since 2009. Joe brings a passion for developing and facilitating growth in human beings which was developed in a twenty-year history with the Dale Carnegie organization as a professional trainer and coach, which inspired him to enter the social work profession. Joe partners with his clients to effect change, believing that each of us is the ultimate expert in our lives, but it takes genuine trust and safety in a therapeutic relationship to explore how we reach our potential. Joe is guided by the philosophy, "give a man a fish and you feed him for a day; teach a man to fish and you feed him for life." Joe works with individuals, couples and families, specializing in the Imago model with couples and Structural Family Systems Therapy with families and a psychodynamic approach with individuals. Joe has successfully facilitated the Anger Management Group for five years at NFSB and for the past two years has mentored Master's level student interns in accredited social work and counseling programs in local universities. From adjustment issues to chronic mental health diagnoses, Joe lives by the NFSB philosophy of "instilling hope, one session at a time."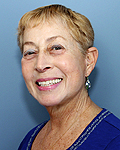 Ann Goldstein, MSW Rutgers University, LCSW, holds a post-graduate certificate from Fordham University in Child and Adolescent Therapy and utilizes a play therapy approach to intervention when working with children and their parents. Ann has been a valued staff therapist at NFSB for over 25 years.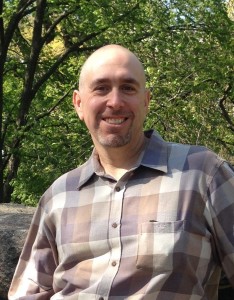 Vincent Fitzgerald, MSW Fordham University, LSW,  is a member of the mental health community for 20 years during which he has worked with the mentally ill/chemically addicted (MICA) population, served as a school social worker, and psychiatric screener/mobile crisis outreach worker. As a therapist Vincent believes not only in restructuring faulty thought processes, but in uncovering their origins so they may be uprooted. He strives to maintain client dignity through universal acceptance, eradication of stigma, and recognition of the person behind the wounds. He provides treatment to individuals, couples, and families on site at the agency and serves as a case manager for the Nutley Senior Manor. Vincent also is a contributor to Huffington Post, and published essayist whose work appears in Dads Behaving Dadly 2, and various literary journals. Vincent looks forward to shepherding those who wish to explore a journey to wellness and self-actualization.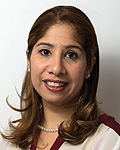 Karina Orellano, MSW Rutgers University, LSW,  is a clinician at NFSB and provides counseling services to individuals, couples and families. Karina is also fluent in Spanish and Portuguese.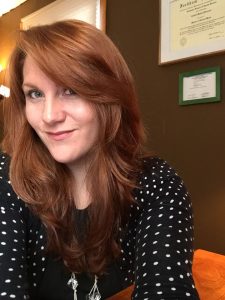 Caitlin Peterson, MSW Fordham University, LCSW, CHT, has been part of the NFSB team in clinical and administrative roles since 2012. Caitlin's graduate work included a concentration in Community Based Practice and Leadership. Over the past four years, Caitlin has integrated the Teen Leadership Workshops into the programming at NFSB and additionally, provides individual, couples and family therapy. Caitlin is a certified Heart-Centered Hypnotherapist through The Wellness Institute. By using complementary therapies, Caitlin helps clients uncover their true potential to lead a fulfilling life. She looks forward to walking beside you on your journey of soulful healing and self actualization.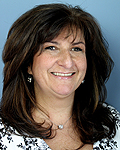 Staela Keegan, MSW Keane University, LCSW, LCADC, Staela is a substance abuse counselor and psychotherapist in the field for more than 15 years.  She graduated from Keane University and practiced at Straight and Narrow Residential Substance Abuse Facility for 11 years.  She now works at NFSB with families, adults and groups, specializing in depressive disorders, family and couples' conflicts and addictions. Staela also facilitates the NET Program.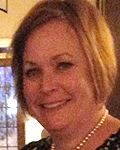 Tricia Politi, MSW Rutgers University, LCSW, has been on staff at NFSB since May of 2013. In providing psychotherapy to individuals, couples, and families, she draws on a strong identification with her social worker background. Embracing the Person in Environment philosophy of Social Work, Tricia sees clients as individuals with unique challenges specific to their place in the world. Rather than focusing on pathology, Tricia works with her clients to develop their strengths and create positive change both within themselves and in their relationships with others. Of particular interest is the geriatric population, acquired from years spent delivering social services and counseling in a residential setting. Tricia believes that one is never too old to benefit from the gift of the therapeutic alliance.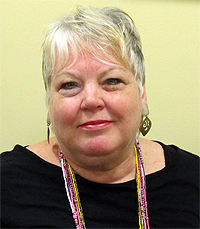 Linda Tanks, MSW Fordham University, LCSW, Linda is a psychotherapist and uses Gestalt, Cognitive Behavioral, and Modern Psychoanalytic therapies in practice. Linda's areas of specialty include an embodied approach, incorporating mindfulness into working with issues of trauma, anxiety, depression, mood disorders, race, gender, physical disabilities, aging, marginalized children and families. Linda uses a creative approach to integrate meditation, spirituality and dreamwork in treatment, to promote personal growth and empowerment.  Linda is an alumnus of The Gestalt Center for Psychotherapy and Training in New York City, a member of the National Association of Social Workers, has trained in Undoing Racism and holds a certificate in Modern Psychoanalysis. Linda is currently in supervision at The Academy of Clinical and Applied Psychoanalysis in Livingston, New Jersey.