Therapist Tips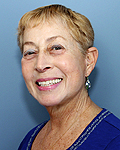 Ann Goldstein,
LCSW, Nutley Family Service Bureau therapist,
holds a post-graduate certificate from Fordham University in Child and Adolescent Therapy.
What to Say to Children When They Are Anxious
Anxiety has a way of making everyone feel helpless – the ones in the midst of an anxiety attack as well as the ones beside them who would do anything to make it better. It's difficult to know exactly what to do when your little person is flooded with anxiety. Different things will work for different people, so don't be afraid to experiment with what works best. READ FULL ARTICLE from "Hey Sigmund" by Karen Young.
NFSB offers Play Therapy for children working towards better socio-behavioral interactions, emotional regulation, and trauma resolution. The therapeutic model uses toys, art supplies, and games to elicit children's thoughts and feelings. It is available to the youngest of children and provided by our staff specialist in child therapy, Ann Goldstien MSW, LCSW in conjunction with the family's primary therapist to ensure an integrated healing process for all family members involved.
—————————————————————————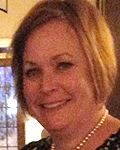 Tricia Politi,
LCSW, Nutley Family Service Bureau therapist,
is also a wife, mother, daughter, sibling, friend and volunteer.
Happy New Year: Investment Strategies for 2017
For the year ahead, resolve to focus your time and energy in the following three investment strategies, which will pay off all year long:
Invest in yourself. Investing in yourself does not require a financial commitment, but rather is an act of love and self-care. Set aside time to do something that inspires you. Pursue an outlet that will bring meaning to your life. Say no to requests and demands on your time that leave you feeling depleted. If you want to make a major change in your life, break the process down into manageable steps and be patient with yourself as you make progress toward your goal. Forgive yourself when you encounter setbacks. Allow yourself to experience the journey with as much peacefulness as possible. Speak to yourself with the same loving words you would use with the person you care about most.
Invest in others. When the problems of the world seem too overwhelming, "double -down" on the people and relationships in your life that matter most to you. While it is impossible to shut out the often-harsh realities of modern life, instead of giving up, invest your time and energies on those you love and care about. If you have fallen out of touch with a friend, reach out and reconnect. If you are holding onto negative feelings with someone, find it in yourself to forgive and move ahead with a more positive attitude. No one has ever said, "I wish I had fewer friends!" Invest in your community. While we may feel powerless to effect change in the world, the place where we can make a significant difference is in our communities. Whether it is by volunteering at a soup kitchen, food pantry, or thrift shop, or fundraising for a local charity, or simply by routinely responding with kindness to those who are struggling – we can make a significant impact in the lives of our neighbors.
Investing in community, not only benefits others, but is good on a personal level as well because it creates empowerment. When we feel empowered, we cannot help but feel good. When we feel good about ourselves, we feel hopeful. When we have hope, wider horizons open to us.
By investing in ourselves, in others, and in our communities, we create meaning in our lives and make sense of the world around us. These investments can yield long term dividends if internalized and maintained throughout one's life!
—————————————————————————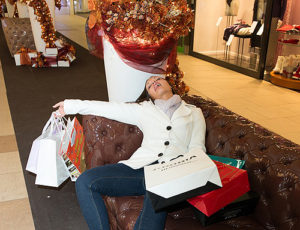 5 Tips To Reduce Stress during the Holidays
Family, friends, fun, and food: holidays can be the best of times. But they're also stressful times, full of demands and deadlines. Here are 5 tips to help reduce stress during the holiday season and throughout the year from our clinicians at NFSB. DOWNLOAD FLYER.
—————————————————————————
Spotlight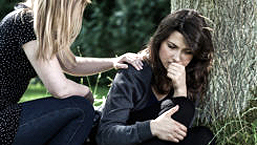 5 Questions To Ask If Someone You Know Expresses Suicidal Ideation
No expression of suicidality is to be underestimated. I served two of my 20 years in mental health as a psychiatric screener for a major New Jersey hospital where I gained experience and insight too valuable to not share with as many people as I can. In those two years I interviewed many people in the throes of anxiety, depression, and suicidality. Our lives intersected on their worst day, and my charge was to discern if they met the legal definition of mental illness. READ MORE…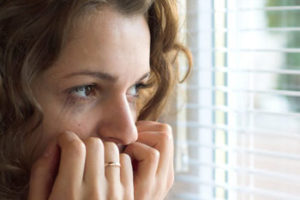 Five Signs You Have Developed Panic Disorder
Panic launches relentless attacks on both mind and body. Anyone who has ever experienced such an assault is familiar with shallow breathing, nausea, sweating, rapid heart rate, and lesser known symptoms like derealization and depersonalization. Once symptoms subside, sufferers are exhausted, and require significant recovery time. Such is the result of our own bodies poisoning us with adrenaline for reasons known only to itself. Some people might experience an attack or maybe even two, and then never again feel consumed by dread and imminence of death, but others are not so fortunate. Those people whose brains are tattooed by panic attack experience life altering effects. READ MORE…