Mental Health Services
INDIVIDUALS, COUPLES, FAMILY, CHILD THERAPY
Lifelong growth and insight, and enabling wider choices with increased empowerment on life's journey are at the core of NFSB treatment approach to mental health services. In a trusting, therapeutic alliance, our clients can explore their histories and current circumstances with the goal of gaining better understanding of themselves and the significant relationships in their lives. NFSB offers the following mental health services: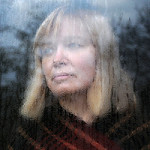 Individual Therapy Individual counseling/therapy is provided for adults, teens and older children with a wide variety of presenting issues. Our therapists use a psychodynamic model of understanding human behavior in the social environment.
Couple Therapy Our therapists use their understanding of individual personality styles and relationshippatterns to help couples to discontinue dysfunctional interactions, and to increase their capacity to understand and provide emotional safety and support to one another.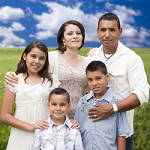 Family Therapy NFSB practices Structural Family Therapy when working with families. The model focuses on dynamics within the family hierarchy, boundaries and closeness/distancing behaviors. The therapist works as a joiner into the family system to reshape cognitive distortions, and to reframe problems and facilitate effective resolution for positive lasting change. 
Play Therapy NFSB offers Play Therapy for children working towards better socio-behavioral interactions, emotional regulation, and trauma resolution. The therapeutic model uses toys, art supplies, and games to elicit children's thoughts and feelings. It is available to the youngest of children and provided by our staff specialist in child therapy, Ann Goldstien MSW, LCSW in conjunction with the family's primary therapist to ensure an integrated healing process for all family members involved. 
Anger Management Group This service is for those who struggle with understanding their anger and modifying their behavior. The group offers a supportive environment with the opportunity for participants to discuss issues and learn from each other. Participants obtain concrete tools and skills to understand how anger impacts them and their loved ones, what their internal and external triggers are, and how they can take control of them. Ways to defuse conflict and deal with it more appropriately are explored. This group meets court ordered requirements for anger management and domestic violence prevention, for which a certificate/letter of compliance is issued upon successful completion. May not be currently active. Please call us for confirmation.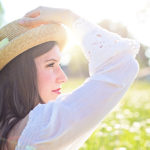 Women's Group This psychotherapy group is female centered and seeks to provide a forum for dealing with the stress and demands associated with mid-life. Women who may struggle with a range of mental health issues including mood disorders, destructive relationship patterns, and loss will benefit from participation. May not be currently active. Please call us for confirmation.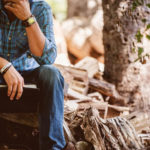 Men's Group This psychotherapy group which meets weekly in the evenings is male centered and seeks to provide a forum for dealing with critical issues and demands associated with mid-life. Relevant topics may include relationship dynamics, fatherhood, stress management, and life transitions. Both Women's Group and Men's Group meet weekly in the evenings. Classic psychodynamic group elements are implemented to foster cohesion, insight and self-reflection within a supportive and confidential environment. The main goal is for participants to achieve desired change toward healthier psychological, emotional and/or behavioral patterns. May not be currently active. Please call us for confirmation.
Call Nutley Family Service Bureau – 973.667.1884