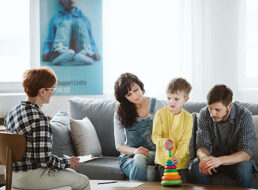 Posted on May 5, 2021 by admin in NFSB Blog

At Nutley Family Service Bureau (NFSB), people often come to The Center thinking their problems exist in an individual vacuum. Someone might say something like, "I've been depressed" or "my child is misbehaving at school" and look at the issue from the perspective of an individual. At NFSB, we use family therapy to help individuals […]

Comments Off

on How Family Therapy Addresses Challenges by Addressing the Larger System

Continue Reading...