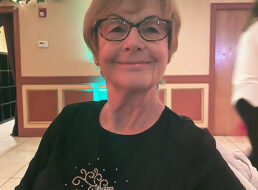 Posted on January 12, 2022 by admin in NFSB Blog

As Margit Rademacher affectionately recalls, she "married into Nutley" in 1971. After her son was born in 1975, she started to wonder what she would do with herself when a friend told her about a thrift shop in town that needed volunteers. "When my son was six months old, my grandmother would babysit and I […]

Comments Off

on For Margit, Volunteering Provides a Renewed Sense of Purpose

Continue Reading...