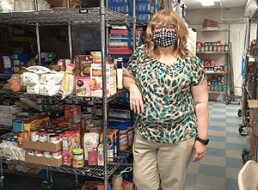 Posted on June 9, 2021 by admin in NFSB Blog

Joan Roake's daughter was a volunteer at The Pantry at Nutley Family Service Bureau (NFSB) when the COVID-19 pandemic hit. At this point, many of the senior volunteers had to take a step back due to safety concerns, and her daughter was asked to help. That's when Joan started volunteering at NFSB. "Because my daughter […]

Comments Off

on "When People Receive Food and Smile, It Makes My Heart Happy"

Continue Reading...