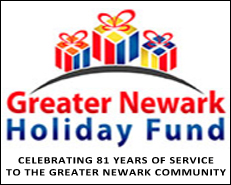 Girl, Grandmother Find Common Ground in Nutley Family Service Bureau Therapy
Published by Star Ledger, November 2018
Joy came to Nutley Family Service Bureau nine months ago, when her paternal grandmother – who has custody of Joy and her younger brother Sean – sought treatment to help Joy deal with the separation from her birth mother. Joy's parents had struggled with substance abuse since she was born 12 years ago. She has felt the loss of her parents keenly, particularly her mother, and had expressed some suicidal thoughts. Joy was lucky in the sense that her grandmother, who had three of her own children still living with her, was able to provide a safe and loving home to her. Joy's birth mother wanted to be in her life, but was unable to be a consistent presence. Joy's grandmother was open to allowing a relationship between the two but had established firm ground rules concerning Joy's mother sobriety. READ FULL ARTICLE.