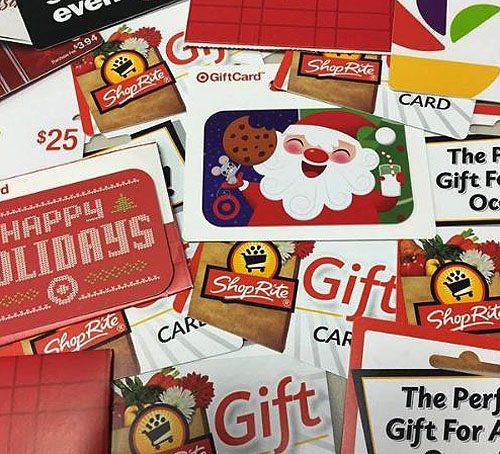 This season of sharing, NFSB is providing gift cards to our Food Pantry clients in an effort to support family and personal normalcy, independence and self-esteem during the holidays. From Friday, December 6th to December 12th, NFSB is accepting gift cards in $10 increments to local grocery stores to be distributed based on household size and needs for food or other essentials.
Gift cards can be dropped off at the 169 Chestnut Street Annex during business hours or in the locked mailbox on the porch of 155 Chestnut Street. On behalf of the staff, volunteers, and clients, our most sincere appreciation for the community generosity that helps to promote family and individual well-being through the Food Pantry program. Gift cards of any type (and in any denomination) are accepted. Traditionally, we ask for ShopRite gift cards in $10 increments. That allows the Food Pantry team to easily distribute the cards to our patrons based on their household size.
Receiving the gift cards by Friday, December 6th-Thursday, December 12th, will allow us to tally and organize the cards for our Christmas holiday distribution on December 18th and 19th.