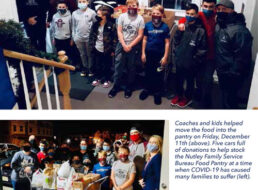 Posted on January 31, 2021 by admin in Press

Submitted by Joyce Corey | Published by Nutley Neighbors, February 2011 Issue    Throughout the pandemic, there has been a constant conversation about how to make good use of one's time. Coach Michael Blanchard is trying his best to do that for the over 90 wrestlers in the Nutley Jr. Raiders wrestling program.    "We […]

Comments Off

on Stocking the Pantry with Hope and Love

Continue Reading...