How Our Case Management Services Can Help You Navigate the Challenging NJ Housing Landscape
Posted on

October 20, 2021

by

admin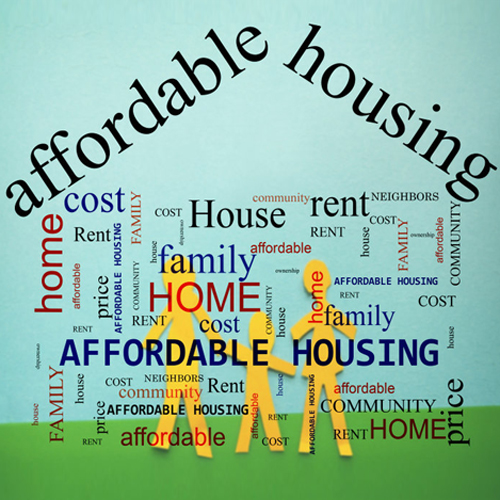 The pandemic has made an already challenging housing situation even more difficult. People who lost their jobs or had no other choice but to leave their jobs to care for children may be facing eviction or foreclosure. Meanwhile, the average price of homes has increased dramatically since last year.
To make matters worse, Section 8 Housing Choice Voucher waitlists are closed and rental assistance programs require an application to be placed on a pre-waiting list for consideration. At the same time, many people moved from New York City to New Jersey since COVID-19 hit, creating even more demand for housing in and around the Nutley area.
There's no getting around the fact that housing everywhere is frustrating, especially for those who have fallen on hard times and are struggling to make mortgage or rent payments. However, help is available and the case management team at Nutley Family Service Bureau (NFSB) can point you in the right direction.
"When someone needs housing, we can go to a HUD locater and perform a low-income housing search," said Molly Clark, MSW (Master of Social Work), Case Management Coordinator at NFSB. "Those housing opportunities are difficult to find right now, but there are other ways to help people find relief."
For example, we work with clients to find ways to save money on food, utilities, prescription medication, property taxes, and other expenses. When they learn how to achieve more financial stability in other areas of their lives, it becomes easier to manage housing finances
NFSB can also connect people with housing counselors across Essex County. These agencies specialize in solving housing problems with services that include but are not limited to:
Financial management and budget counseling
Mortgage delinquency and default resolution counseling
Prepurchase homebuyer education workshops
Rental housing counseling
Energy efficiency counseling
As with other social services programs, we're happy to sit down with clients and call these agencies to determine what specific types of services make the most sense for their particular situation. Many simply ask for phone numbers so they can make calls themselves.
"Part of social work is knowing that the client has self-determination," Molly said. "We want to encourage people to manage and take control of their own affairs while also making it clear that we're here to support them if they need us."
The most important thing to remember is that these programs and services were created to help people facing housing challenges. There's no shame in asking for assistance, especially if you're facing eviction or foreclosure. The housing landscape may be difficult, but there are ways to overcome these challenges and NFSB is here to help.
If you're struggling to pay rent or a mortgage or you're at risk of losing your home, please don't hesitate to contact us to find out what types of assistance are available. Call case management at NFSB at 973-667-1884 for more information.