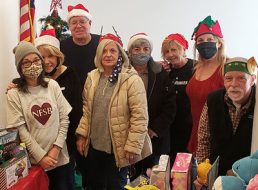 Posted on December 21, 2021 by admin in All Articles, NFSB Blog

Jim Chambers moved to Nutley with his partner, John, 35 years ago. Jim was working on Wall Street as an IT manager and the commute from Nutley was an easy one. Little did he know at the time what kind of impact Nutley would have on his life. Fast forward to 2018. Jim had retired […]

Comments Off

on "Nutley Has Given So Much to Me. Volunteering Allows Me to Give Back."

Continue Reading...