Meet the Counselors: Carline Dumay, MSW, LSW
Posted on

December 15, 2021

by

admin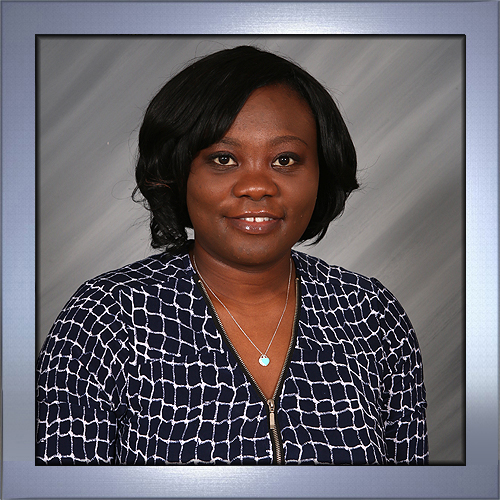 Carline Dumay, MSW (Master of Social Work), LSW (Licensed Social Worker) attended Kean University as a business major. It wasn't until an internship at United Way brought her closer to the organization's impact that she discovered her passion for social work.
As an intern in the accounting department, Carline was getting bored, so her supervisor suggested that she intern for a nonprofit that was receiving money donated by the United Way. She found a new internship with Jefferson Park Family Success Center.
"During my internship, a major earthquake hit Haiti and refugees were coming to our area," Carline said. "I was helping students with their homework and families apply for social service benefits, among other services. I realized how happy I was helping people, and how appreciative they were of the services I was offering. That's when I knew I wanted to pursue social work as a career."
After earning her bachelor's degree in sociology, Carline pursued her master's degree at the Rutgers School of Social Work. Her internships provided valuable experience working with both school-age children and older adults.
Joining the Nutley Community
After completing her master's degree at Rutgers, Carline began working at Nutley Parkside Apartments as the facility's resident social worker. She primarily offered case management services for older adults and people with disabilities who had mental health disorders.
A common challenge for families involved an older family member needing a higher level of care. This transition can be difficult for both the family and the older adult who is used to being independent. Therapy can help everyone accept and embrace such a significant life change.
Because the services provided by Carline were part of a grant program, she was required to receive clinical supervision, which was provided by Nutley Family Service Bureau (NFSB).
"I was linked up with a social worker who supervised my work and helped me get my license," Carline said. "We collaborated with NFSB on several programs, and I appreciated what they were doing for the Nutley community, especially for the senior building where I was working. I knew right away that I wanted to be part of the team."
As a clinician at NFSB, Carline primarily offers therapy for children and families. Given that many families are comprised of three or even four generations, her experience with diverse client populations has proven valuable.
"I view therapy as a journey and a life process," Carline said. "We can overcome challenges and improve ourselves through therapy at any age. I'm seeing a multigeneration family right now – mom and dad, son and daughter, and grandma – so it's important to be well-versed in therapy for all stages of life."
Helping People Find Peace and Healing
Prior to the pandemic, Carline began seeing a "Jenny," who lost her husband unexpectedly and was struggling to move forward as a single mom of a young child with disabilities.
"She was completely distraught," Carline said. "She had been married for a long time and had a tough time processing the death of her husband. Therapy allowed her to express all her emotions and work through the grieving process. She also developed new coping skills like journaling and meditation to help her get through difficult times."
One of the most important achievements of the client's therapy was building support systems in all areas of her life, including her family, her church community, and the hospital where her child was receiving treatment for her disability. This was a critical part of transitioning to the next phase of her life.
"When Jenny first came to see us, she was in tears," Carline said. "Seeing her gain strength as she reinvented herself as a single mother was very rewarding. She was able to find peace and acceptance, which gave her the confidence in all areas of life. I'm so happy for her."
Carline is grateful to be part of the NFSB family and looks forward to continuing to help local youth and families navigate difficult transitions and life challenges.
"Nutley Family Service Bureau is more than an agency," Carline said. "People don't just see it as a place to go for counseling or food. They see a family – a community within a community – where real relationships are built every day. It's a wonderful place to be."
If you or someone you know is struggling to transition to a new phase of life, please call NFSB at 973-667-1884 or visit our website for more information.