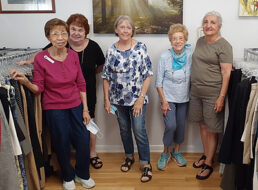 Posted on July 20, 2021 by admin in NFSB Blog

When most people think of volunteering, they focus on the "feel good" aspect of helping others and supporting a worthy cause. There's no doubt that volunteering is one of the most rewarding activities one could experience. At Nutley Family Service Bureau (NFSB), we've also seen how the benefits of volunteering support a person's overall wellness […]

Comments Off

on How the "Feel Good" Nature of Volunteering Extends to Overall Wellness

Continue Reading...