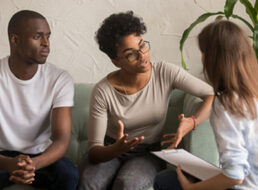 Posted on October 13, 2021 by admin in NFSB Blog

Since the beginning of the COVID-19 pandemic, Nutley Family Service Bureau (NFSB) has seen an increase in couples therapy. Managing families during this time has created a heavy burden of stress, especially in families with children. One or both parents were forced to work from home and manage remote learning for children. People lost jobs […]

Comments Off

on How Couples Therapy Can Help Relationships Heal

Continue Reading...