News & Events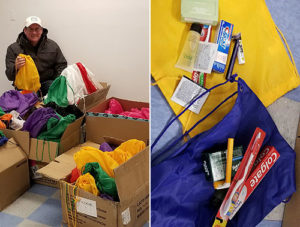 400 Gift Bags Donated to NFSB Food Pantry. Jim McGuire, a past president of NFSB Board of Trustees, generated a Holiday Gift Bag drive for NFSB. He put out a call to the Nutley/Belleville community for personal care products to fill gift bags, which are to be distributed to our Food Pantry patrons. Items donated include necessities such as tooth paste, tooth brushes, razors, and aspirin. A big shout out of appreciation for all Jim's efforts and the generosity of those who contributed!
Past News & Events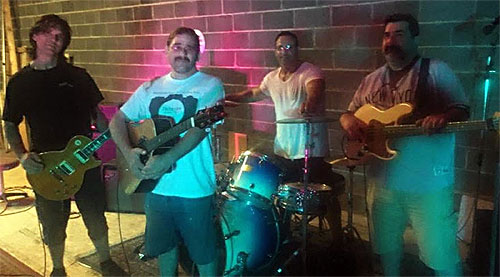 Uncles Play Music And Support NFSB. Enjoy the music of Drunk Uncles and support Nutley Family Service Bureau at the same time! Drunk Uncles will perform at Jim Dandy's Mud Hole, located at 563 Franklin Avenue, on Saturday, December 8th, at 9:00 pm. All proceeds will benefit NFSB programs and services. First 20 people to donate $20 get a free beverage & a tee shirt! The place will be jumping! Free admission! Come join in! DOWNLOAD FLYER.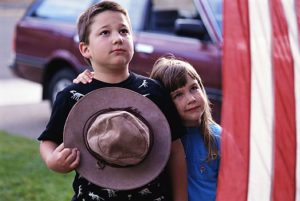 NFSB Partners To Celebrate Veterans. The students of Nutley High School Patriot Club will be presenting a Veterans Day Celebration, on Monday, November 12th, at 7 pm, at the John Walker Middle School. Admission is free. Each veteran in attendance will be recognized with a certificate of appreciation. The program includes patriotic music, NHS Choir performances, multi-media presentations and is followed by a free dinner. Nutley Family Service Bureau is a proud partner of this event. Come join us to celebrate our veterans! For details, DOWNLOAD FLYER.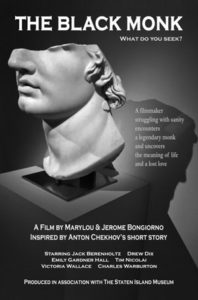 Presenting "The Black Monk". NFSB is pleased to present, in partnership with the Nutley Public Library, THE BLACK MONK, a movie from Bongiorno Productions. The reinterpretation of the Chekhov play provides a frame through which mental health is insightfully explored across contents of religiosity/mysticism and psychological complexity. A main theme is the issue of sanity and the struggle for existential meaning. Presentation will take place at the Nutley Library, Saturday, October 13th, 2:00 pm. Light refreshments and Q&A will follow with producers Marylou and Jerome Bongiorno. Admission is free. Non-perishable proteins are being accepted for the NFSB Food Pantry. VIEW TRAILER.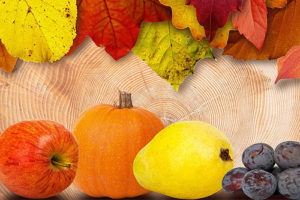 Leaf Bags And Food Donations. During Leaf Bag Distribution Day, on Saturday October 6th, The Department of Public Works will be accepting donations for the NFSB Food Pantry. Healthy, non-perishable staples (such as canned tuna, chicken, peanut butter) to stock the Food Pantry shelves are welcomed, and NFSB is very thankful to Mayor Scarpelli for continuing to pair-up bio-degradable bag distribution with food item collection. So stop by 1 Cortland Street on Saturday, October 6th, from 8:00 am to 1:00 pm to be both environmentally friendly and supportive of the NFSB Food Pantry!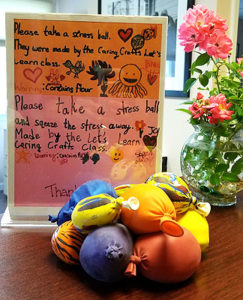 Caring Crafts For NFSB. Caring Crafts summer class for the Let's Learn program in town focuses on projects that teach about civic service, and associated qualities such as selflessness and altruism. Elementary school aged girls participated in learning about the Nutley Family Service Bureau operations and contributed to The Stress Ball Initiative, which sought to create a craft to benefit mental health.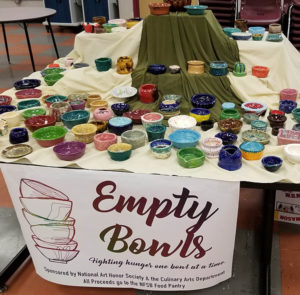 Figthing Hunger One Bowl At A Time. "Empty Bowls" is an international project to fight hunger, carried out by art organizations on a community level. National Art Honor Society members teamed up with Nutley High School and Middle School students to craft beautiful ceramic bowls which were sold at the Annual District Art Show as part of the Empty Bowls project. All proceeds from the sale were given to NFSB Food Pantry. NFSB sincerely thanks all the participating students and faculty for their creativity and generosity in this initiative.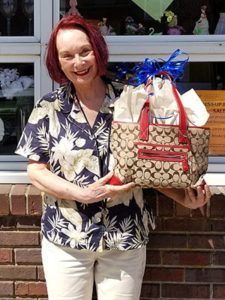 We Have A Winner! Ms. Kowalski was the winner of a beautiful Coach handbag as part of NFSB's first Thrift Shop Raffle. According to the Raffle's rules, patrons are eligible for a raffle ticket with a $10 or more Thrift Shop purchase. Artie-Lee Kowalski has been a patron of the NFSB Thrift Shop for over 9 years. She commented, "I am always at the NFSB Thrift Shop. I love the prices. The volunteers are dolls and they are always so helpful. I was thrilled. I can't wait to tell everyone how I got my beautiful Coach bag" Eileen Painter, executive director, stated, "It is our responsibility to secure the best price as possible for all of our donated items. All of the proceeds from the Thrift Shop support NFSB's programs and services. However, we thought it was important for all of our patrons to have an opportunity to take home something wonderful. That is how we came up with the idea of the Thrift Shop Raffle. We look forward to having another during the holiday season."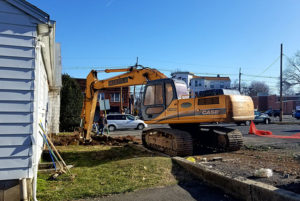 NFSB Is Digging In! Ground breaking has begun, and construction at the Nutley Family Service Bureau Annex located at 169 Chestnut Street is officially under way! The re-development project will enable expanded and more efficient services, including psychotherapy, case management, Food Pantry operations and Thrift Shop offerings. Stay tuned for periodic updates!