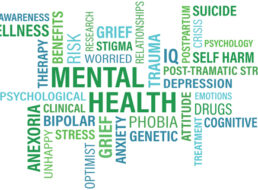 Posted on May 16, 2022 by admin in All Articles

May is Mental Health Awareness Month. Nutley Family Service Bureau (NFSB) is proud to join a national movement to fight stigma, educate people about mental health disorders, and let people know that help is available. "We want people to be aware that everyone experiences a mental health issue at some point in their life," said […]

Comments Off

on NFSB Engages Local Youth to Stomp Out Mental Health Stigma

Continue Reading...