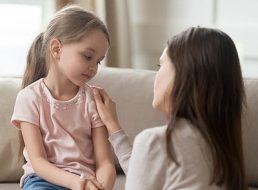 Posted on March 31, 2021 by admin in All Articles, NFSB Blog

In the previous article, we discussed the signs of loneliness and isolation in children and what you can do to help. As parents, it can be difficult to know what to say to children when they're visibly sad, depressed, angry, or lonely. What's the right time? What's the right setting? What's the right approach? The […]

Comments Off

on Why Mental Health Should be a Normal Topic of Conversation with Children

Continue Reading...