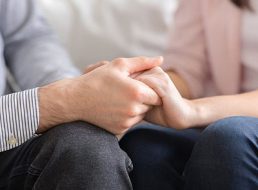 Posted on October 26, 2021 by admin in All Articles, NFSB Blog

Infertility is a problem for about 10-15 percent of couples of reproductive age. Although there is a higher rate among women in their late 30s and early 40s struggling with infertility, Nutley Family Service Bureau (NFSB) clinicians see younger women in their 20s who are dealing with infertility. "Many people who are struggling to have […]

Comments Off

on NFSB Provides Infertility Counseling

Continue Reading...