Meet the Counselors: Laura Munoz-Torres LAC, ATR-P, NCC
Posted on

October 7, 2021

by

admin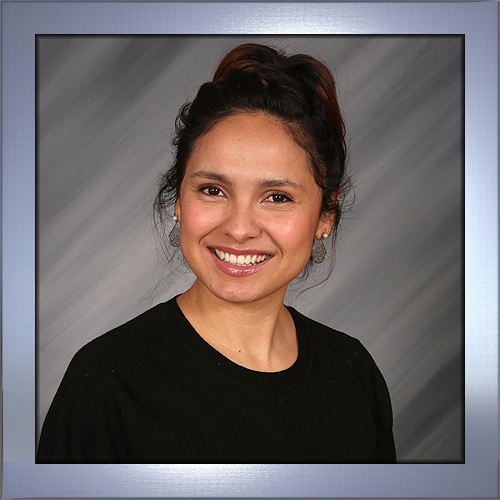 As a psychology major at the College of St. Elizabeth (now St. Elizabeth University), Laura Munoz-Torres took art classes as both a creative outlet and a reward of sorts for all her hard work in her psychology classes.
"Art helped me find balance," Laura said. "My professor actually told me I should be an art major. When I told her I was a psychology major, she told me I should do both. At the time, art therapy wasn't even on my radar, but I ended up completing a double major in psychology and art."
Before making the leap to grad school, Laura discovered an art therapy program at Caldwell University. It was the perfect solution because it combined her two passions into one program.
Laura is now in the process of being designated as a licensed art therapist, which requires extensive, specialized training, while simultaneously fulfilling her clinical work requirements to become an LPC (licensed professional counselor). Her current designations are LAC (Licensed Associate Counselor), ATR-P (Provisional Registered Art Therapist), and NCC (National Certified Counselor).
Although Laura is also experienced in more traditional approaches to counseling, she has seen tremendous results from art therapy at Nutley Family Service Bureau (NFSB).
During a session with a client, Laura will introduce the concept of art therapy if she feels the client might benefit. She never imposes art therapy but clients are usually open to trying it.
"When clients are very guarded, it can be hard for them to express themselves verbally," Laura said. "They need another way to express their emotions. Clients can use art therapy to engage in the therapeutic process, almost in a playful manner. Their guard goes down and we can actually see progress during the session."
This is especially true for people who have been through a traumatic experience. The body doesn't like trauma and remembers what it feels like. It stays with a person and can prevent them from functioning as their best self. Art therapy helps them work through the trauma and bring their emotions to the surface.
Using an Emotions Wheel in Art Therapy
One approach to art therapy involves the use of an emotions wheel. Some people don't have the self-awareness to identify the emotions they're feeling, so Laura will guide them in the creation of an emotions wheel, which is divided into eight sections, each with a different emotion:
1) Happy
2) Angry
3) Worried
4) Proud
5) Sad
6) Excited
7) Surprised
8) Scared
"Circles are very powerful in art therapy because they represent a connection of the whole person," Laura said. "When I ask the client to show what each emotion feels like, they learn a lot about themselves. Using only gestures and no words, they can become aware of where they are emotionally at that moment."
Art Therapy for Couples
Art therapy can be helpful to individuals of all ages, as well as couples. For a couple considering separation or even divorce, art therapy creates an opportunity for both people to see each other from a different perspective and rekindle their relationship.
In fact, Laura has used art therapy to break down walls between couples so they feel comfortable expressing themselves, connect in different ways, and work together as a team.
"With art therapy, a couple communicates in nonverbal ways," Laura said. "They share the same space and even the same piece of paper. I've worked with couples who began the session very tense but eventually started laughing and having a good time engaging with each other. I could actually see change happening in front of me."
A couple that seemed completely detached before therapy will often create a different dynamic and energy between them by the end of the session. The couple notices this progress, too, which is very reassuring and encouraging. It validates how they're feeling and helps them see a path forward to achieve their goals.
"Sometimes a picture really is worth a thousand words," Laura said. "Art therapy and counseling are so rewarding for me because of the connection and alliance I feel with the client. I've also seen the benefits of counseling from the other side because I have my own therapist. I know it works. This serves as extra motivation for me to provide my clients with the best tools to help them overcome the challenges they face each day."
If you'd like to learn more about art therapy and other mental health services and techniques at NFSB, call 973-667-1884.