Board Member Marla Hunter: "When You're Involved Hands-On, You See the Difference NFSB Makes"
Posted on

November 8, 2022

by

admin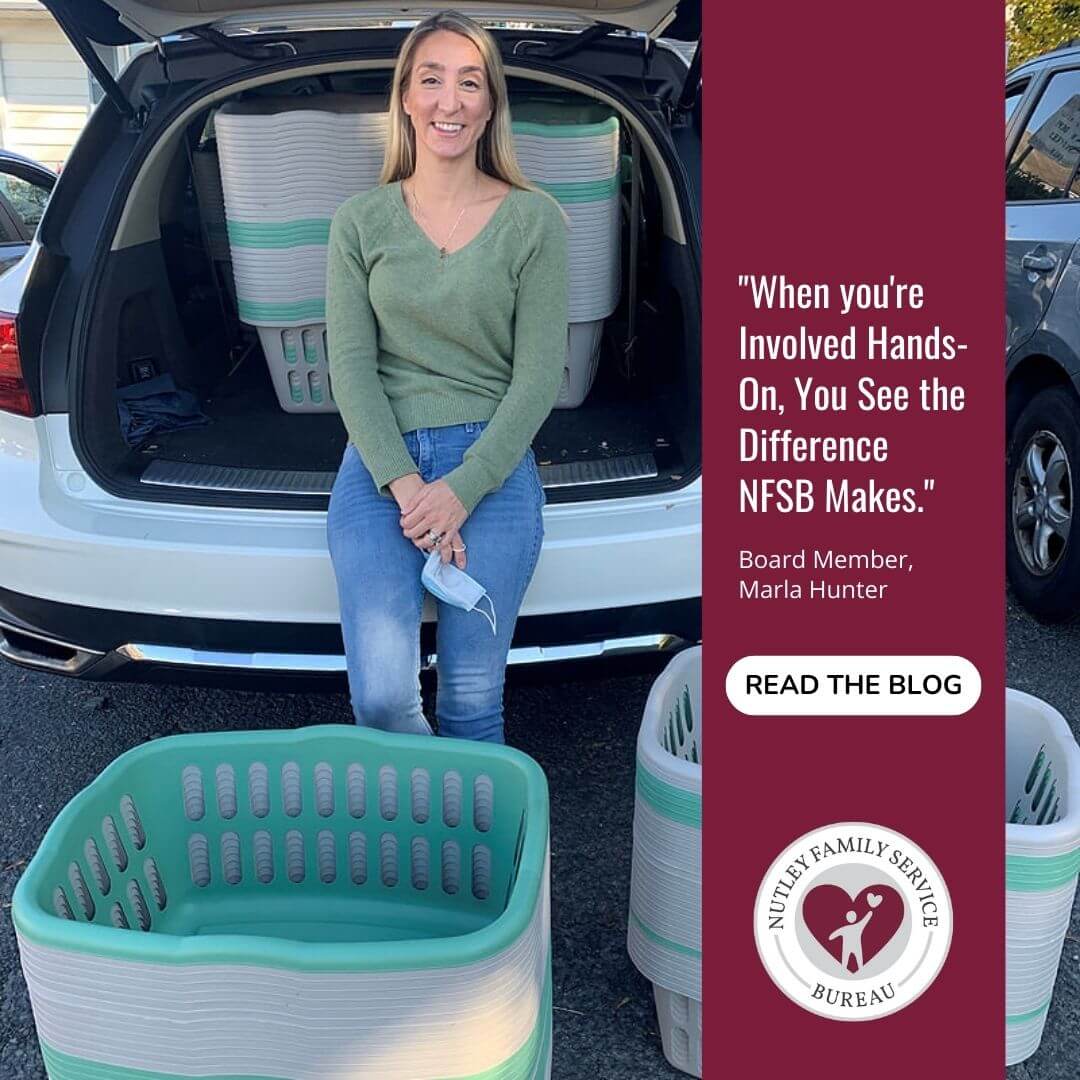 Marla Hunter originally found out about Nutley Family Service Bureau (NFSB) through a fellow PTO member. She was already an enthusiastic volunteer as PTO president and a youth cheerleading coach, but she didn't know much about NFSB.
When Marla learned what NFSB does and the volunteering opportunities available, she immediately said, "Sign me up!"
That was about five years ago. Marla started volunteering for The Pantry, from organizing donations to helping with distributions and events. During her second year of volunteering, she was asked to join the board of trustees.
Today, Marla serves on the Executive Committee as Second Vice President. She is also an administrator for Board Effect, the board's member portal, and chairs the Public Relations Committee.
Thanksgiving Means More Than Donating Food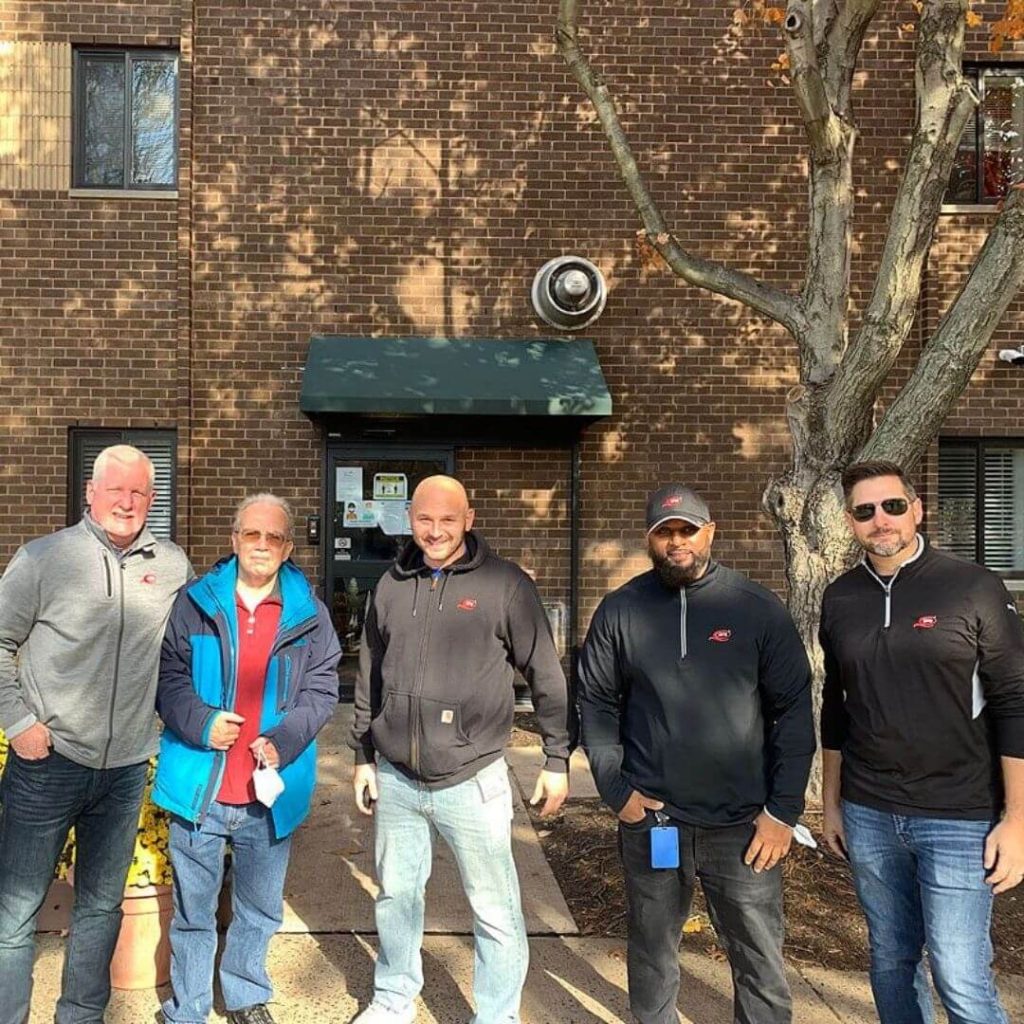 Marla says the annual Thanksgiving Initiative was one of the first events that sold her on the organization. Her husband's company, Quality Technology Services, donates baskets and her entire family helps put them together. The Thanksgiving Initiative has grown immensely in recent years and Marla has taken a leadership role in planning and organizing the event.
"It's just a great way to go above and beyond to get a whole Thanksgiving dinner on the table for every client and make the holiday better for them," Marla said. "The baskets are so beautifully presented with turkey, traditional side dishes, and pies. We do more than make sure people don't go without. We want clients to feel special receiving their Thanksgiving basket. It genuinely feels like a gift."
Unwavering Community Support
Marla has asked people for donations and other forms of support for various organizations for years. When she asks on behalf of NFSB or explains what the organization does, the community always steps up to help.
"It's just a wonderful organization and so easy for people in town to get involved," Marla said. "When you get involved hands-on and see what happens on a day-to-day basis with mental health, The Shop, and The Pantry, you gain a new perspective into how big of a difference NFSB is making. It's heartwarming to see people step up to help and I love bringing in my children to see that aspect of it."
Marla is especially moved when she sees people who have benefited from NFSB services volunteer to help others.
"I remember the first time I met a volunteer who was also a client," Marla said. "Seeing how important it is for someone to receive services and not feel ashamed, and then feeling welcome enough to want to come back and help other people, shows how much people care about NFSB and the community."
Want to learn more about volunteering at NFSB? Visit the Volunteers page on our website or attend an upcoming Volunteer Information Open House, held on the second Monday at 11 am and the third Tuesday at 6 pm every month.