NFSB Preparing to Give More Than 200 Thanksgiving Dinners to Those in Need
Posted on

October 27, 2022

by

admin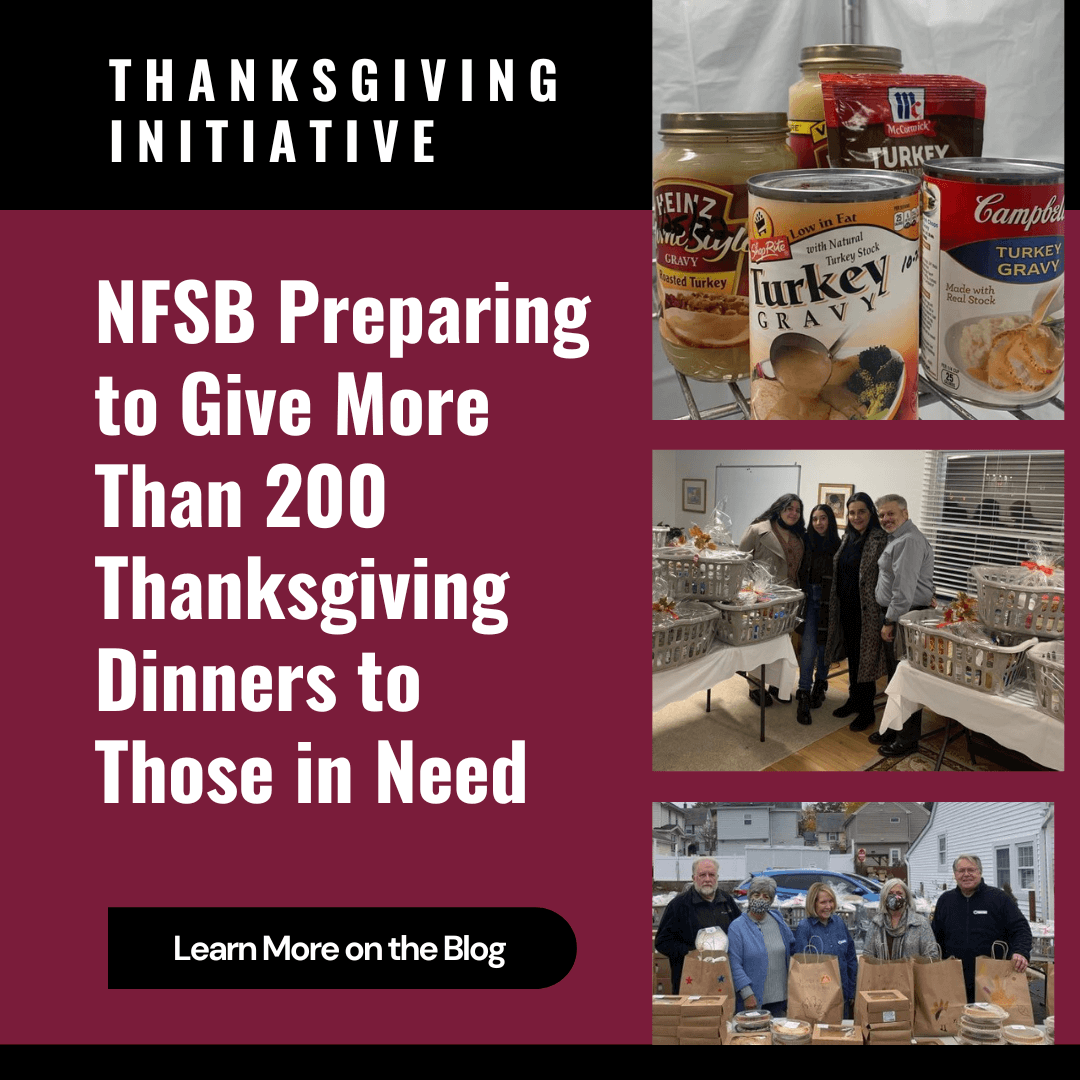 The spirit of giving isn't limited to the holiday season at Nutley Family Service Bureau (NFSB), but the planning that's already underway for our Thanksgiving Initiative is enough to give you that warm and fuzzy feeling inside.
Each year, NFSB gives gift baskets filled with food for a traditional Thanksgiving dinner to clients who are enrolled in our Pantry services. Each basket includes a turkey, stuffing, potato mix, and more. Last year, we switched from providing pie ingredients to including ready-to-eat pies, which were a hit with our clients.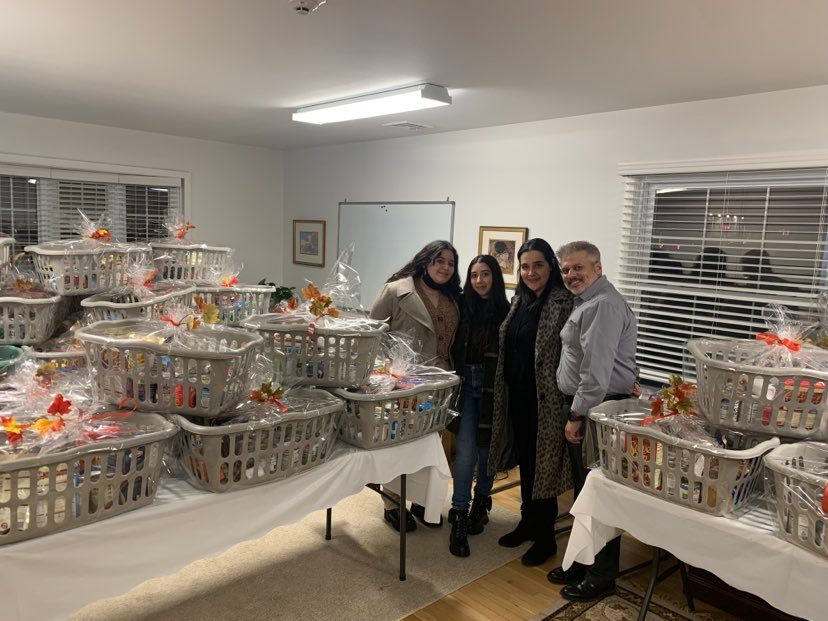 "We served 204 families last year and we're planning for 225 this year," said Pantry Assistant Manager Joan Roake. "In addition to a traditional Thanksgiving meal, we've been fortunate enough to provide coffee, tea, and a pound of pasta and sauce so they could have a pasta course. Our first-ever Pie Drive was a huge success. Instead of having each client choose pumpkin or apple, they were able to take home both!"
Clients will be invited to receive their gift baskets on Monday, November 21 from noon to 4 and Tuesday, November 22 from 10 to 1. Gift baskets will be delivered to senior clients at Nutley Parkside Apartments and Nutley Senior Manor on Friday, November 18.
Once again, Quality Technology Services is donating baskets, which will be beautifully wrapped for our clients. While everyone is grateful to receive a Thanksgiving dinner, the attention given to the presentation makes the basket feel like a special gift.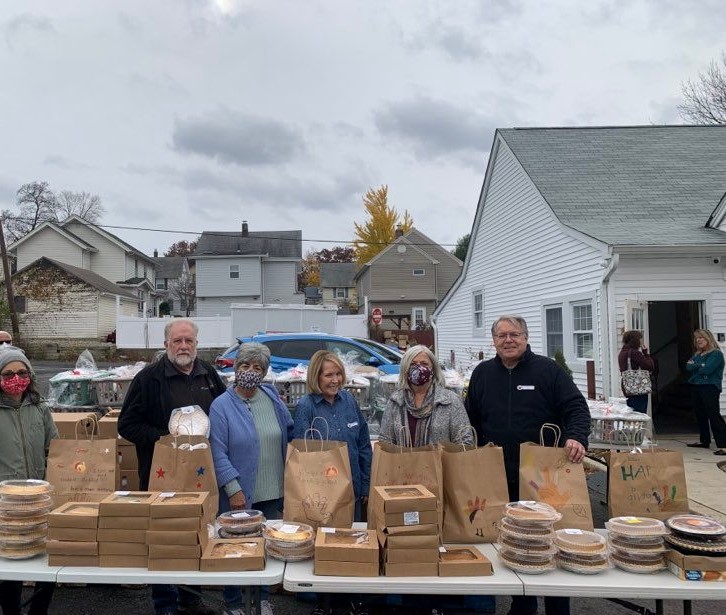 "The experience of giving and giving thanks is what makes our Thanksgiving Initiative so special," Joan said. "This happens at so many different levels with people and organizations that donate food and supplies, the volunteers who prepare baskets, give them to clients, and deliver them to seniors who can't come to us, and the people in our community who are so thankful to receive them."
How You Can Help
There are several ways you can help NFSB continue the success of the Thanksgiving Initiative.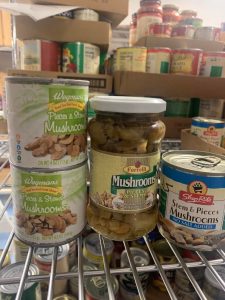 Donate a turkey! If you earn a free turkey from ShopRite, just tell the cashier that you'd like to donate your turkey to NFSB. You can also accept the turkey and bring it to NFSB.
Donate food! We can always use more food items to fill baskets, such as boxed stuffing and mashed potatoes, pasta sauce, jarred or canned mushrooms, and olives.
Donate a pie! Our Pie Drive will run from Wednesday, November 16 to Tuesday, November 22. We accept homemade and purchased pies of all sizes so every gift basket includes at least one pie.
Volunteer! If you've ever thought about volunteering at NFSB and want to see what it's like, contact us about volunteering for the Thanksgiving Initiative.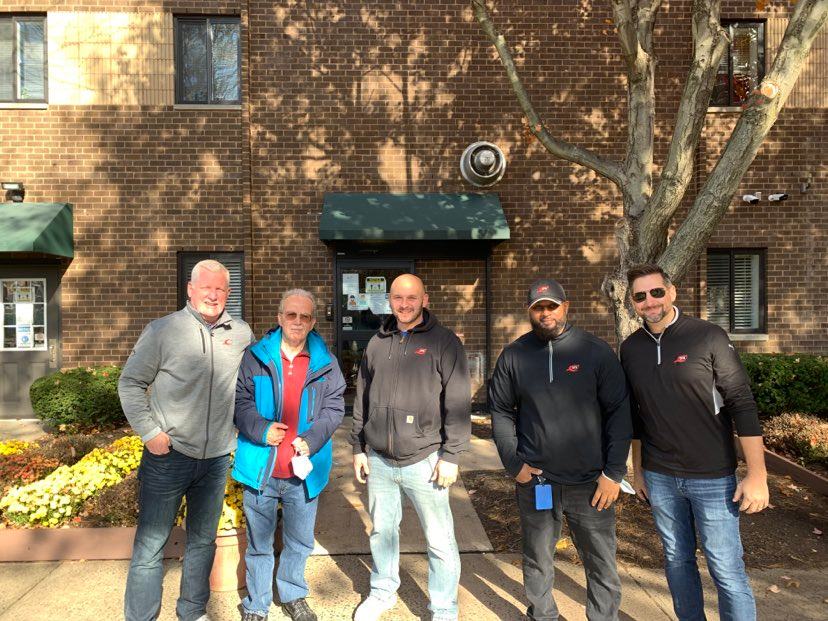 "Nothing is more gratifying or exciting than being a Pantry volunteer leading up to Thanksgiving and throughout the holiday season," Joan said. "We can always use more hands, even after hours for people who are unavailable during the day. It's a great way to see the difference we make in the community."
If you'd like to donate or volunteer, contact The Pantry at NFSB, 169 Chestnut Street in Nutley, at 973-667-1884 extension 2. You can also visit the Volunteers page on our website for more volunteer information and applications.
To donate, you can see the items that are still needed and sign up here.