Local Groups Step Up to Support Fur Pet's Sake Pet Pantry at NFSB
Posted on

October 25, 2022

by

admin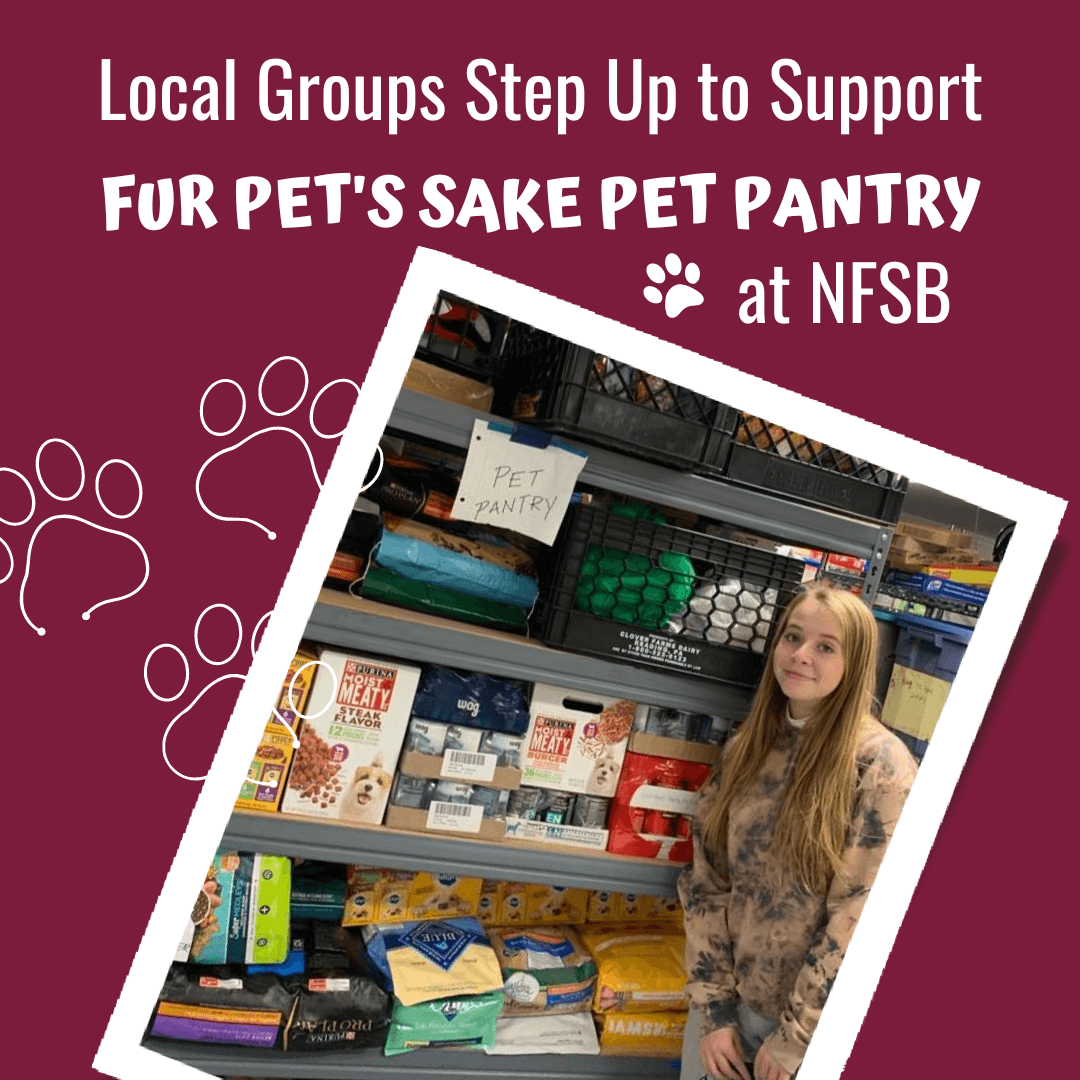 When Braden Somers found out 40% of clients of The Pantry at Nutley Family Service Bureau (NFSB) have pets, she went to work with Pantry and Shop Manager Peg Conca to create the Fur Pet's Sake pet pantry.
Despite the increase in food insecurity due to the pandemic, local families no longer have to worry about how they'll feed their pets or, even worse, go without food themselves so their pets can eat.
As awareness of the pet pantry continues to grow, the Nutley community has stepped up as it always does. In addition to individual donations, local organizations started contacting Braden to find out how they could help.
"I originally started a Facebook group and created an Amazon Wish List to get donations," said Braden, now a junior at Nutley High School. "Almost every month, the number of Pantry clients grows, so the support we've received from local groups has been a big help."
Some of the groups that have held collection drives and generously donated to the Fur Pet's Sake Pet Pantry include:
The Nutley Rotary
Local Girl Scouts and Boy Scouts troops
Garden State Girls, a local women's motorcycle group
St. Thomas the Apostle Church in Bloomfield
Braden's Somers 27 Soap Co has a booth at the Nutley Farmers Market, which collects donations each week and promotes the pet pantry in a weekly email blast.
Nutley Commissioner and Director of the Department of Public Affairs John Kelly is also organizing Paws in the Park at Kingsland Park on Saturday, October 15 from 10-2. Donations for the pet pantry will be collected during the event.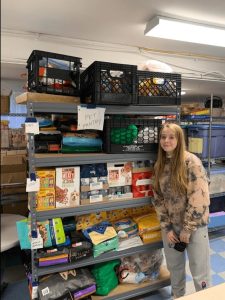 "I've been coordinating with different groups to spread out their food drives and donations over the course of the year to make sure the pet pantry is always stocked," Braden said. "Everyone has been so generous and working hard to keep our shelves full."
What started as Braden's Girl Scouts Gold Award project has blossomed into an important program at The Pantry, resulting in about 150-200 items being distributed every other week.
The Gold Award Project required Braden to identify a problem in her community. Her vision for change required an actionable plan with measurable, sustainable, and far-reaching results. Mission accomplished.
Braden received official confirmation on August 29, 2022 that she has earned her Gold Award, the most prestigious award in Girl Scouting. She'll receive a Gold Award Certificate and Pin at the annual Gold Award Ceremony next spring. According to Girl Scouts of the USA, fewer than 6 percent of all Girl Scouts receive the Gold Award each year.
"I'm so honored to receive this award," Braden said. "It wouldn't have been possible without the team at NFSB and in the community. I'm so grateful for everyone's support for the past two years and in the future."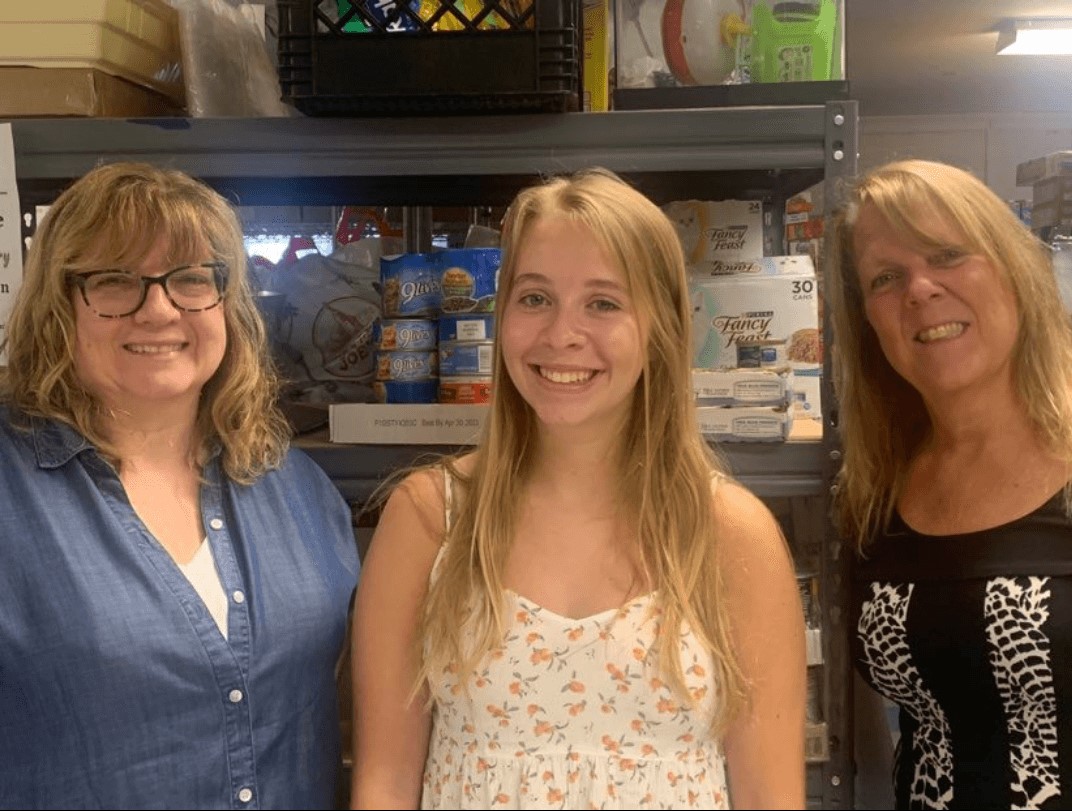 We at NFSB would like to congratulate Braden on this honor and thank her for her hard work and leadership in starting and growing the pet pantry!
One of the key criteria for the project is sustainability, and NFSB will continue to manage Fur Pet's Sake as Braden goes back to school.
There are several ways to support the pet pantry:
Bring donations to The Pantry at 169 Chestnut Street in Nutley.
Purchase items from the pantry's Amazon Wish List.
Contact us to discuss a collection drive with your organization by calling 973-667-1884 or emailing mconca@nutleyfamily.org.
Thank you to the Nutley community for helping us take on pet food insecurity!