New Role for a Familiar Face Reflects Positive Changes at The Pantry
Posted on

February 15, 2022

by

admin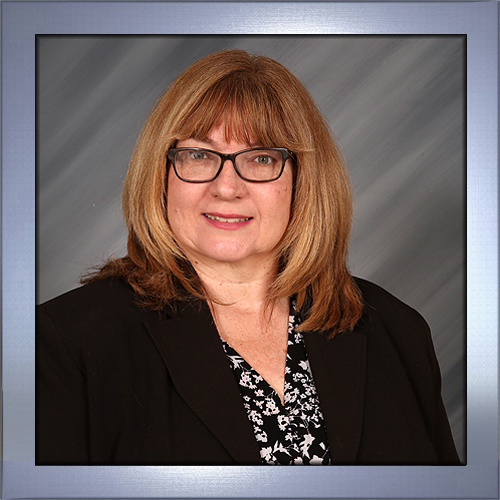 Clients of The Pantry at Nutley Family Service Bureau (NFSB) will be seeing a lot more of a familiar face.
Joan Roake, a constant presence at both The Pantry and The Shop at NFSB, has been named Assistant Pantry Manager, a move that will allow her to focus exclusively on The Pantry and the over three hundred households served by the program. Peg Conca, Pantry and Shop Manager expressed enthusiasm for Joan's new role, "we are excited for Joan's expertise and kindness to guide our pantry program with the best interest of our client's needs." Peg continues to oversee overall operations for the Pantry.
Joan's new position reflects the short- and long-term vision for The Pantry to expand and enhance services for clients and make an even greater impact in the Nutley community for years to come. It also reflects NFSB's commitment to combat food insecurity in the Nutley community.
Expanded Pantry Hours
Wednesday hours at the Pantry have been expanded to 12 pm – 5 pm. More and more clients are being given appointments to make food distributions more convenient and seamless and avoid long lines, especially during winter.
Joan will now have more availability to assist volunteers and meet with clients during food distributions. Ultimately, The Pantry will be even more available for the community, especially the approximately 160 clients who depend on the Pantry food distributions every other week.
"Regular Pantry clients are used to seeing me at the door during distributions," Joan said. "They can expect to hear from me on non-distribution days in the near future."
More Personal Attention
"We used to have 18-20 food items in prepacked bags for food distributions," Joan said. "Now, we're down to 10-12 prepacked items with our clients selecting the remaining items because we want to make sure clients receive food that meets their dietary requirements and preferences. We're well on our way to having clients shop for food at The Pantry but we still have work to do."
Working out the logistics and continuing to develop a successful strategy for shopping at The Pantry, providing more fresh produce and dairy through the Adopt-a-Shelf program, and other healthy initiatives are a high priority for Joan as Assistant Pantry Manager.
Closer Collaboration with Case Management
Joan's new role will allow her to work more closely with Molly Clark, Case Management Coordinator at NFSB.
"The Pantry and case management go hand in hand," Joan said. "If someone has food insecurity, they could probably benefit from other services. I look forward to working even more closely with Molly, who does a wonderful job helping clients navigate services inside and outside of NFSB."
Building Our Volunteer Family
It's no secret that NFSB heavily relies upon volunteers for their time, talents, and support. The annual Scouting for Food Drive, a single event that has stocked the pantry for a full year in the past, is coming soon. Joan looks forward to spending more time in the community to recruit volunteers to help with the food drive and other events and programs at The Pantry.
"I'm going to be there for our clients, just like NFSB is there for the community," Joan said. "I'm so grateful for the opportunity to help people in so many different ways through The Pantry."
If you'd like to sign up for food distributions or find out how you can volunteer at The Pantry, walk-ins are welcome on Mondays from 9 am to 5 pm. You can also call The Pantry at 973-667-1884 extension 2.