Meet the Counselors: Kerry McCann, MPA, MA, LAC
Posted on

January 4, 2022

by

admin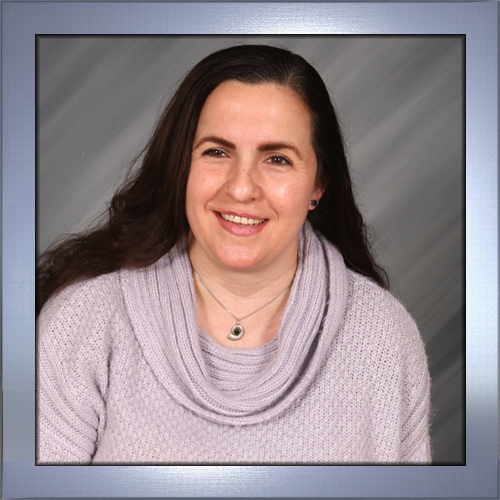 Kerry McCann, MPA (Master of Public Administration), MA (Master of Arts), LAC (Licensed Associate Counselor) made the decision to pursue mental health counseling as a career during an internship that involved helping veterans who had suffered traumatic brain injuries.
"I dealt with a traumatic brain injury when I was younger and had my own experiences with therapy and therapists," Kerry said. "I saw counseling as an opportunity to give back because I understood people who struggled with trauma in a way others might not."
At this point, Kerry had already earned a master's degree from Seton Hall University in public administration with a focus in public policy and governance. She then earned second and third master's degrees in psychological studies and professional counseling, also from Seton Hall. Kerry's first internship was actually at Nutley Family Service Bureau (NFSB).
"My time as an intern at NFSB was an amazing experience," Kerry said. "It was like a family, with clinicians who were so supportive of each other and the interns. I went back as soon as I completed my education."
Helping People Overcome Intense Experiences and Challenges
Prior to joining NFSB, Kerry worked at the US Department of Veteran Affairs (VA). She completed an internship with the VA's traumatic brain injury program, counseling veterans with post-traumatic stress disorder (PTSD), substance use disorders, and serious and persistent mental health disorders such as schizophrenia.
While at the VA, Kerry started training to become a Certified Alcohol and Drug Counselor (CADC). She interned and worked at a halfway house that had court involvement with the Intoxicated Driver Resource Center (IDRC), drug court, substance abuse disorders, and various court-mandated programs.
Kerry then served as family services coordinator and became an inmate advocate at a correctional facility, providing counseling services to incarcerated individuals and their families.
"I loved helping inmates remove self-doubt, improve themselves, and put past indiscretions behind them," Kerry said. "There's an old saying that applies here – 'every saint has a past, and every sinner has a future.' My goal is to help individuals find a way to become the best version of themselves and reach their full potential."
Eliminating Trauma from the Body
Most traumas can become physically embedded deep in the body. While therapy can help a person process trauma mentally and emotionally, the physical component also needs to be addressed.
Kerry is certified in Sensorimotor Psychotherapy, an approach that views the body as a source of information so cognitive, emotional, and physical symptoms can be identified. This helps the client understand activation patterns, eliminate trauma from the body, and prevent repeated responses to physical and emotional triggers.
Kerry is also certified in Sandplay Therapy, which is often used to help children process traumatic experiences, including abuse and neglect. The client will search through what is essentially a small sandbox to dig out pieces and create a play environment. Kerry will observe the client's behavior and process and encourage them to express how each object makes them feel.
Applying Trauma Therapy Techniques to Process Domestic Violence
During her internship at NFSB, Kerry saw a client who had experienced serious domestic violence issues, including choking and strangulation.
"She was struggling with anxiety and agoraphobia (fear of leaving home and/or entering crowded places) and relied on her partner to do everything for her," Kerry said. "I used sensorimotor psychotherapy to help her process the unwanted physical harm she endured and the emotional trauma associated with the experience."
The woman was able to start getting out of the house and doing things with and for her children. Through therapy, she found a path to returning to and maintaining a happy, productive life.
Many of her clients at NFSB are experiencing Covid-related anxiety and isolation because they're still unable or afraid to participate in social activities. The pandemic has been a traumatic experience. Fortunately, NFSB provides not only therapy, but also a supportive, social environment.
"NFSB is a therapeutic community," Kerry said. "Opening up and going out after the last two years can be a scary thing. I've been recommending that clients get involved with volunteering, whether here or someplace else. Our engagement with volunteers is very hands-on and supportive at all times. Volunteering at NFSB is a great way to return to a social atmosphere in a rewarding, fulfilling way."
If you or someone you know has experienced some form of trauma and would like to learn more about how counseling can help, call The Center at NFSB today at 973-667-1884.