Where to Turn for Food Insecurity Needs
Posted on

December 30, 2020

by

admin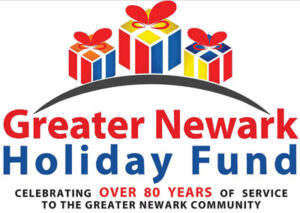 Where to Turn for Food Insecurity Needs
Published by Greater Newark Holiday Fund, December 2020
Mitch T. came in person to Nutley Family Service Bureau (NFSB) administrative offices in desperate need of direction. He hadn't received an unemployment check for months; as a result, he was in arears for rent and had not a penny for even the basics, such as food.
Mitch was seen by a case manager at NFSB, who initiated the intake process. He had a spotty work history, but managed financially with basic jobs and help from his family. Most recently he worked in food services at a local chain restaurant. Then COVID hit, and like millions nation-wide, he was out of a job. Mitch asked a friend to help him to apply for unemployment benefits. He was approved, but hadn't received any benefits, and could not further navigate the system to rectify the problem.
The NFSB case manager was able to follow-up, and found when his claim was tracked own, that it was not a bureaucratic problem, rather one related to theft. Mitch had fallen prey to an unscrupulous individual, who he turned to for help in applying for the benefits initially; with the support of family, the situation was turned over to the proper authorities. Mitch is currently receiving his unemployment benefits.
In the meanwhile, NFSB was able to provide Mitch with immediate food resources, and he is enrolled as a participant in the food pantry, receiving biweekly distributions of groceries, including fresh produce, proteins and shelf-stable items. NFSB is uniquely positioned in the community to provide inclusive case management services, coordinating counseling, meeting food insecurity, and offering household/clothing items via the (thrift) Shop during times of acute and ongoing client needs.