Escape Inflation During the Holiday in July Sale at The Shop!
Posted on

July 7, 2022

by

admin
The Shop at Nutley Family Service Bureau (NFSB) invites you to the annual Holiday in July Sale, July 11-23 during regular Shop hours. This year's event will feature fall and winter holiday items, from Halloween and Thanksgiving to Christmas, Hanukkah, and Kwanzaa!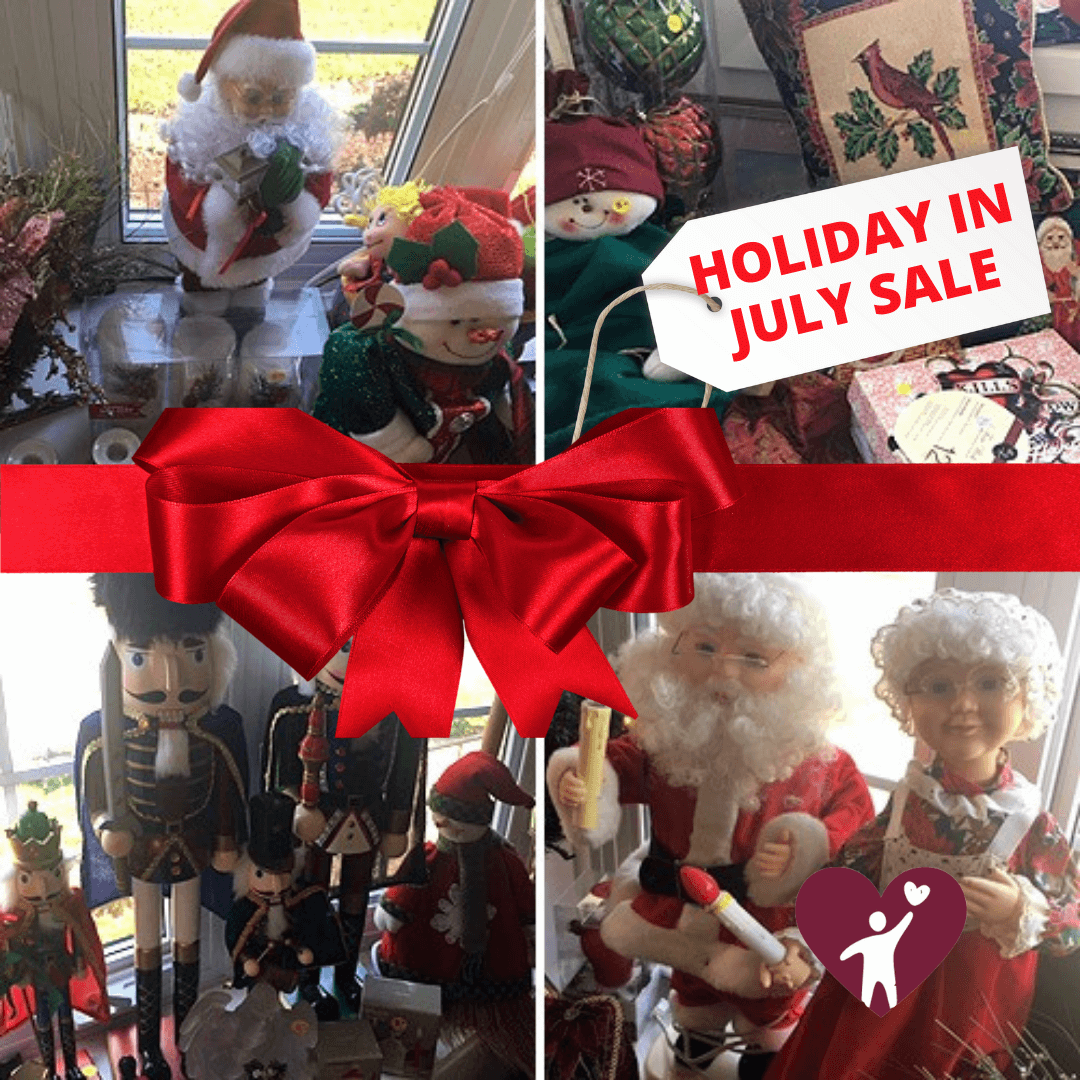 Each year, the Holiday in July Sale features new and gently used items, many of which you won't find in stores and would struggle to find online, including vintage holiday decorations and lights, collectibles, one-of-a-kind household items, costume jewelry, and upscale clothing and shoes. With the popularity of thrift shopping continuing to surge, the Holiday in July Sale is one of our biggest events of the year! "We will have many exciting items, you never know what you will find as we replenish the merchandise each day," said Peg Conca.
"When you buy from NFSB, you're basically keeping the recycling circle going," said Janet Canonico, who volunteers at The Shop. "Instead of throwing things out when they have no use for them, people donate these items to The Shop and give them new life. Not only will you find unique, quality items at affordable prices, but those payments are returned to the community in the form of NFSB services and programs that people need."
The ambiance of The Shop during the Holiday in July Sale is festive and fresh, with colorful lights, cheerful music, and store associates who take the time to listen and help you find what you want and need. Our volunteers make sure The Shop is a welcoming place for all and filled with beautiful, affordable merchandise!
Given the impact of inflation on prices, would you rather spend more than $100 on a new coat at the mall or $10 for a gently used coat from The Shop, knowing your purchase will benefit the people of Nutley?
"I love that we're seeing more and more young people at The Shop," Janet said. "They love unique, vintage clothing and shoes, they're very price-conscious, and they see thrift stores as a more environmentally friendly form of shopping – and they're right! During the Holiday in July Sale, we always see an interesting mix of customers from different generations. The one thing they all have in common is a smile on their face."
Join us for the sights, sounds, and joy of the fall and winter holidays during our Holiday in July Sale, July 11-23 at The Shop at 169 Chestnut Street in Nutley. If you have new or gently used items to donate, please bring them to The Shop at the rear of the building. The Shop is open Monday-Friday from 10-7 and Saturday from 9-3!