NFSB Awards Scholarships in Honor of Ruth Bedford and the LoCurcio Family
Posted on

July 11, 2022

by

admin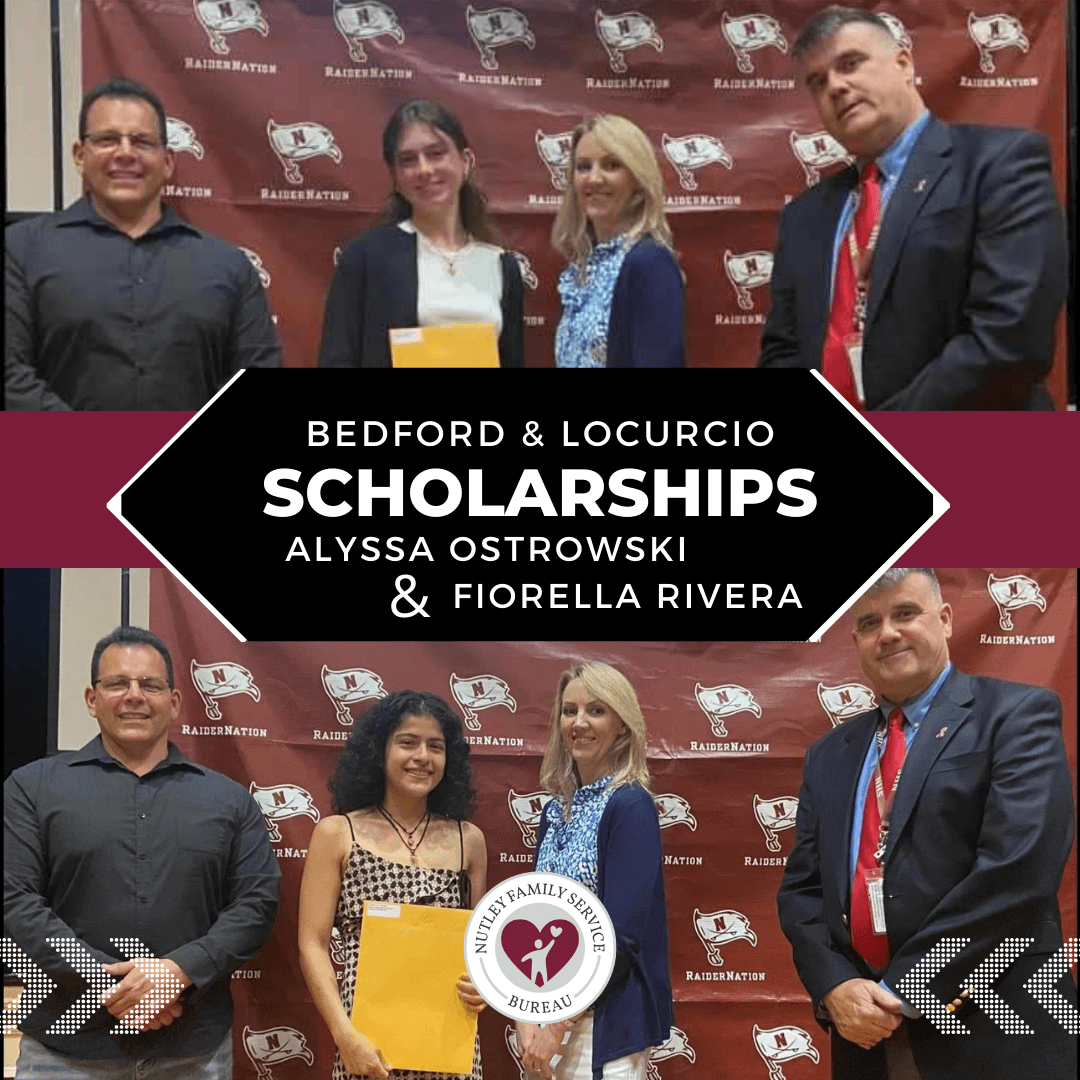 Nutley Family Service Bureau (NFSB) has introduced $1,000 scholarships named for community leaders and long-time NFSB supporters Ruth Bedford and the LoCurcio family. We are proud to award the Bedford Scholarship to Alyssa Ostrowski and the LoCurcio Scholarship to Fiorella Rivera!
Alyssa and Fiorella are members of the 2022 graduating class of Nutley High School and both will be featured in upcoming articles in the NFSB blog.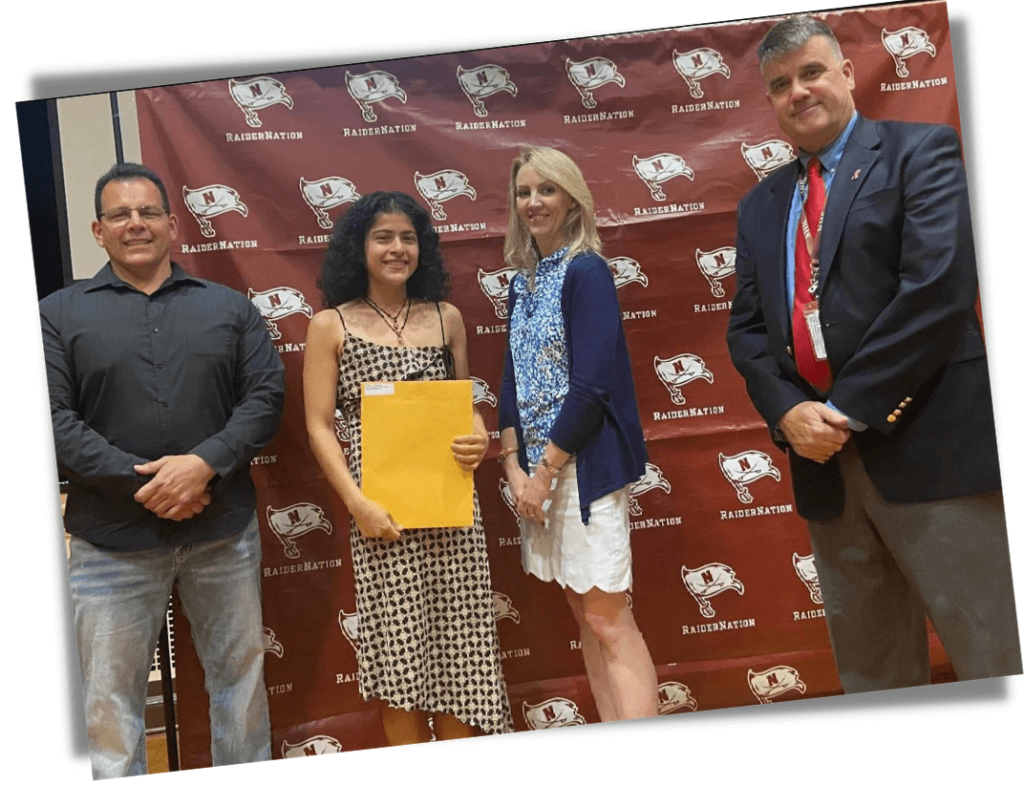 "These scholarships are part of our efforts to encourage the next generation to get involved with volunteering," said Mike Padilla, President of the NFSB Board of Trustees. "Regardless of the path young people choose in life, we want service to be part of who they are so they always look for ways to make an impact in their community. We're excited to help Alyssa and Fiorella as they take the next step in their journeys."
To be eligible for the Bedford and LoCurcio scholarships, applicants must be students in Nutley who have volunteered at NFSB. They're also required to write a 1,000-word essay on how they were impacted by their volunteering experiences. Applications are then reviewed by members of the NFSB board.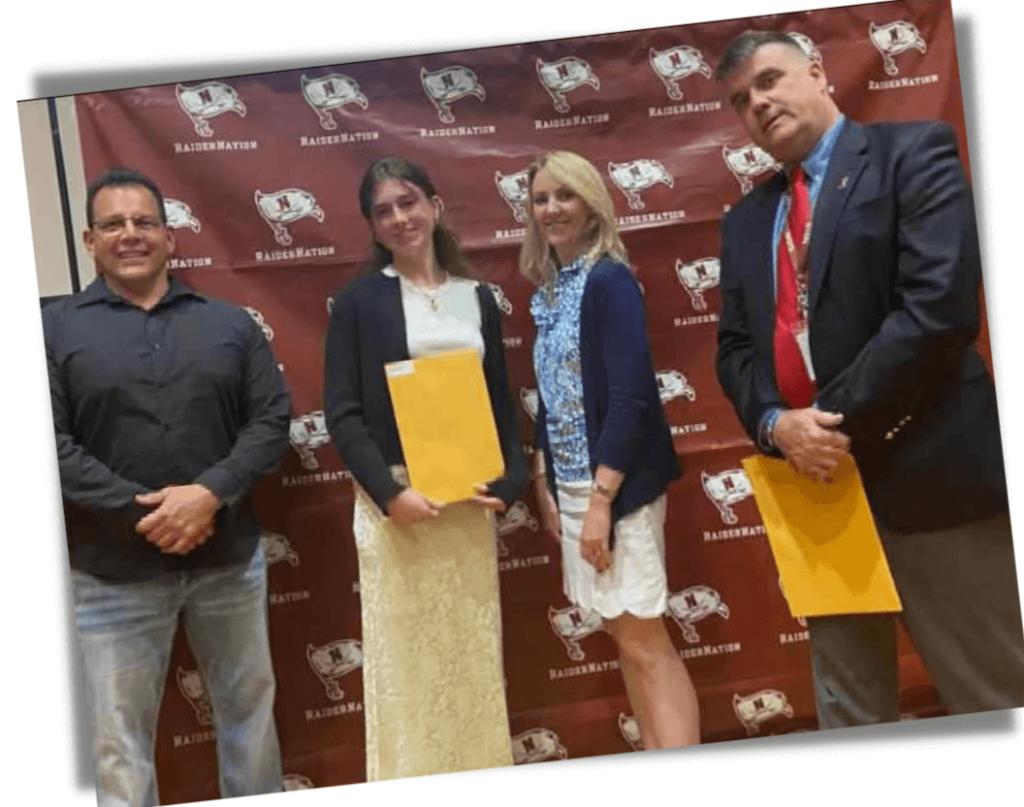 "Hours are secondary to impact," Mike said. "Our goal is to honor students who show the same kind of commitment as the people for whom these scholarships are named. NFSB wouldn't be the organization it is today without the contributions of Ruth Bedford and the LoCurcios."
Honoring Ruth Bedford
Ruth Bedford was known by generations of Nutley residents for her commitment to the community she loved and causes that were close to her heart. Ruth supported such organizations as the Nutley Volunteer Emergency and Rescue Squad, the Nutley Educational Foundation, and the North Jersey Child Guidance Clinic.
Of course, Ruth's contributions to NFSB are too many to mention. She served on the board of trustees for decades and was named a Lifetime Trustee in 2013. Ruth would often host fundraisers for local nonprofits in her home and many NFSB board meetings were held at Ruth's dining room table.
Even in her later years before her passing in 2019 at the age of 101, Ruth wanted to know what programs and events NFSB was planning and how she could contribute. We're thankful for Ruth's contributions and proud to have her legacy continue through our scholarship program.
Honoring the LoCurcio Family
Vincent LoCurcio III was the owner of Nutley Park and Belleville Shop Rite stores and a former president of the Nutley Chamber of Commerce. A community leader and a business leader, Vincent served on the board of the Nutley Chapter of the American Red Cross and was a recipient of the John V. Kelly Humanitarian Award and the Nutley Jaycees Businessman of the Year Award.
At NFSB, Vincent served on the development committee and was chairman of the Charity Ball. Perhaps most importantly, he was instrumental in the creation of The Pantry. Vincent helped NFSB leadership determine how to operate The Pantry in a way that was both efficient and responsive to the needs of the community. He also donated food and supplies to The Pantry and supported the Scouting for Food Drive every year.
Carol, Vincent's wife, has served on the NFSB Board of Trustees and provided counseling and guidance during a period of organizational change. Vincent's parents, Vincent LoCurcio, Jr. and Antoinette, were both long-time supporters of NFSB. Generations of the LoCurcio family have contributed to the success of NFSB and the well-being of their neighbors in the Nutley community. We're proud to name this scholarship in their honor.
"Ruth Bedford and the LoCurcio family weren't the kind of people to simply ask what was needed," Mike said. "They would show up, do the work, and make sure people got the help they need because of their passion for Nutley and this organization. These scholarships give NFSB the opportunity to help the next generation of volunteers who share their core values."