Noelle Walker Joins NFSB as Community Programs Coordinator
Posted on

June 9, 2023

by

admin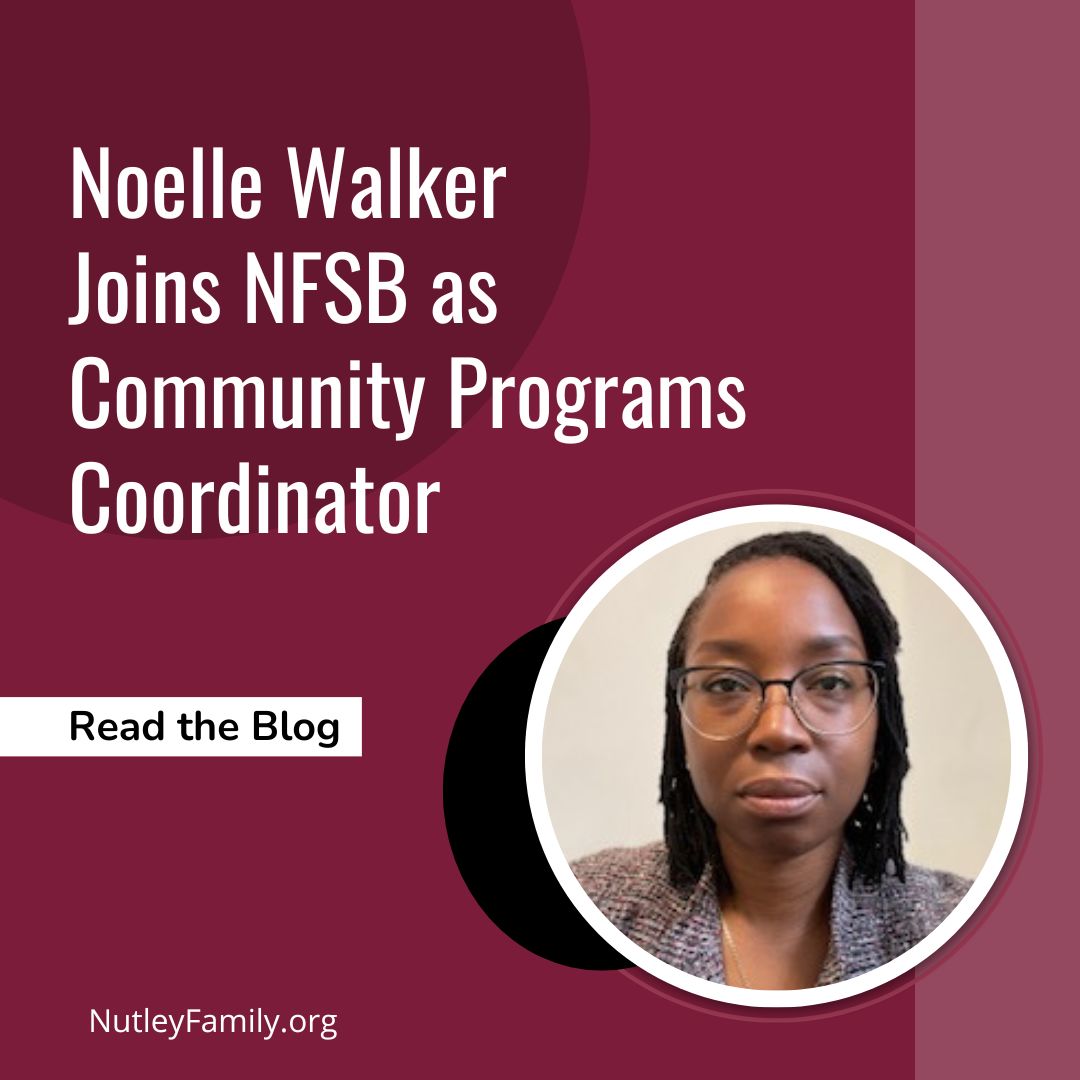 One of the more troubling aspects of the pandemic was the number of people who were in desperate need of assistance but fell through the cracks of various social service systems. Nutley Family Service Bureau (NFSB) responded in the early days of Covid by devoting substantial resources to case management, which will continue to be an area of focus for new Community Programs Coordinator Noelle Walker.
"We've seen case management emerge as a vital service to the community," Noelle said. "Social service systems can be difficult to navigate for people who need assistance with housing, rent, food, Medicare, Medicaid, utilities, and mental health. I'm excited to continue the great work done by Molly Clark and others to grow our case management program and make sure nobody is left behind."
Top Priorities: Case Management and Neighbor-to-Neighbor Program
The unfortunate reality is that many people don't receive the assistance and services for which they're eligible because deadlines are missed, applications aren't completed correctly, or they simply become confused and overwhelmed by the process and give up.
Instead of handing people an application, Noelle helps them find resources, determine eligibility, collect supporting documents, and submit paperwork. She also follows up and advocates on their behalf to make sure their needs are met and all requirements for the assistance they're receiving have been satisfied.
Noelle has also taken a leadership role in advancing NFSB's Friendly Neighbor-to-Neighbor Program, which matches youth volunteers with local seniors for regular visits and companionship.
"Many seniors struggle with isolation and loneliness," Noelle said. "This has also been a challenge for young people. The Neighbor-to-Neighbor Program brings both groups together in a relaxed social setting. Young people can learn so much from the life experiences of seniors, who love sharing their stories. I'm hoping to see this program grow and flourish."
Noelle's Background
Noelle earned a master's degree in organizational leadership and a bachelor's degree in behavioral science with a specialization in health service management from Mercy College. Prior to joining NFSB, she worked in the Office of the Public Guardian for the Elderly for the State of New Jersey Department of Human Services. Her primary responsibility was to support individuals ages 60 and older who were deemed incapacitated by the State.
"I used to think of myself as the granddaughter of these seniors," Noelle recalls. "I was court-mandated to help them with daily functions, whether medical, social, or otherwise, so they were able to live in their community or a long-term care setting."
Noelle has also worked in development and membership at the YWCA Bergen County, which allowed her to use technology to support the community programs. She also met NFSB Executive Director Katherine Carmichael, who was Senior Director of Operations at the YWCA Bergen County at the time.
"My role with NFSB is kind of a combination of my past lives," Noelle said. "I thought I would be a good fit for case management because I offer a different viewpoint having worked in direct care and direct service. In addition to helping people in the community, I get to help new social workers and introduce them to the daily work of case management."
Grateful to Make a Difference
Although Noelle has only been with NFSB for a short time, she has already been impressed with the organization's impact on the community.
"I love that they're so responsive with helping people," Noelle said. "Today, I received a call that someone would be coming in who needed food and clothing. We were able to take her to the Thrift Shop and offer Food Panty and case management services immediately to make sure her needs were met. When someone contacts us, we help them in the moment. If they can't get to us, we go to them."
Being able to have a meaningful impact on people's lives right away has been extremely rewarding.
"I like to say to myself that I'm a helper," Noelle said. "As someone who grew up in a multi-generational home in Jamaica, I'm especially grateful to be able to help our senior community. They're such a wealth of knowledge and should be valued for the contributions they've made and continue to make to society. I love having a role in making sure everyone is taken care of and secure."