TapInto Nutley Partnership with NFSB Grows Deeper Through Garden Party
Posted on

September 7, 2023

by

admin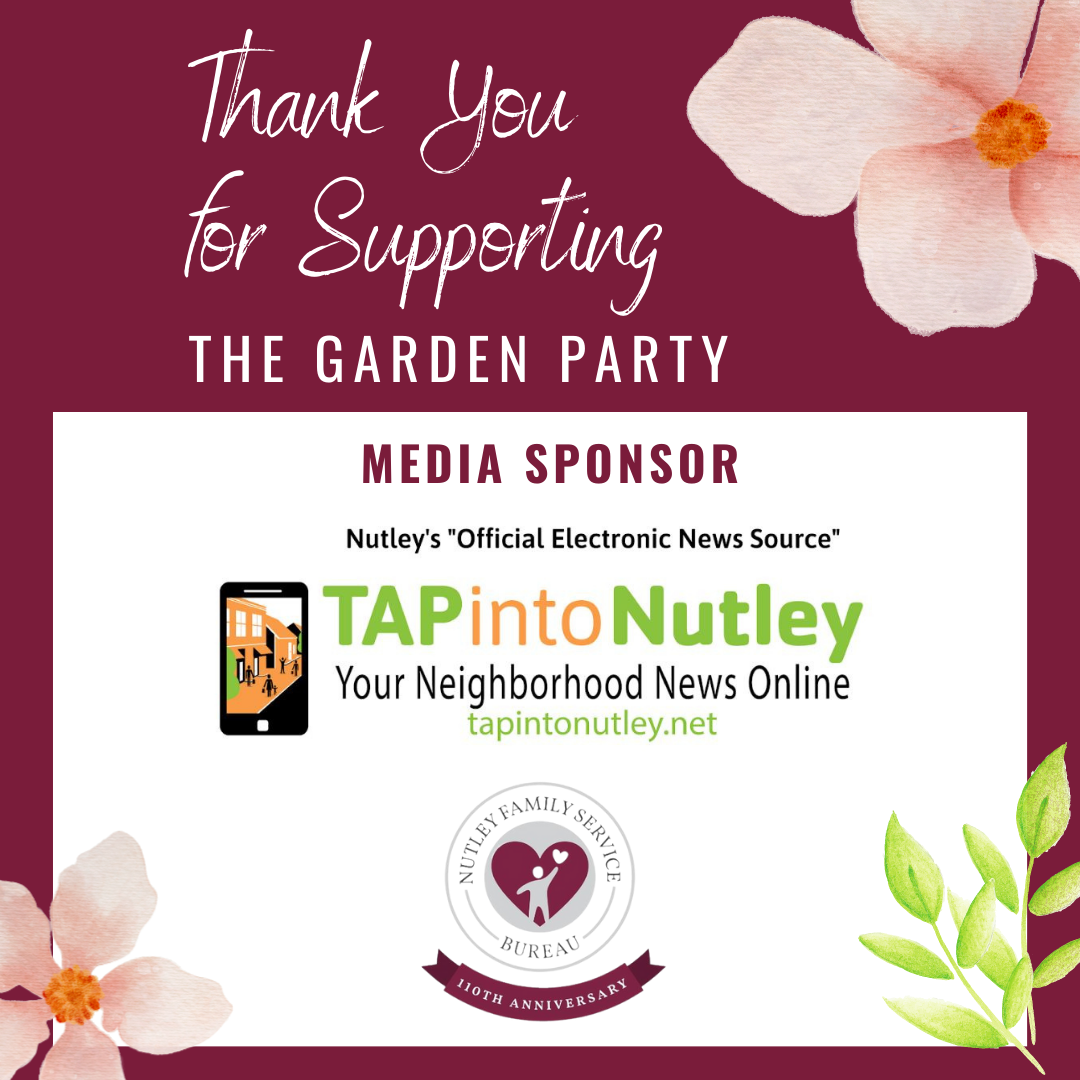 As part of a network of nearly 100 local online news and digital marketing platforms, TAPinto Nutley specializes in keeping the community informed about important issues and events. In fact, TAPinto Nutley has become the go-to resource for up-to-the-minute, hyperlocal news and information throughout the Greater Nutley area.
Because TAPinto Nutley has a finger on the pulse of all things Nutley, a close relationship with Nutley Family Service Bureau (NFSB) has been beneficial to local residents.
"We're happy to use our platform to motivate and inspire others to support NFSB," said John Lee, Publisher of TAPintoNutley.net, New Jersey's third largest TAPinto website. "Many of the services offered by NFSB still fly under the radar. People are aware that NFSB is a wonderful organization but might not realize that they offer mental health counseling, a Food Pantry, case management, and a Thrift Shop. There are so many people who benefit from these services every single day."
John points to the lonely senior who's struggling to put food on the table, the disabled veteran who's having difficulty paying their bills, the student referred to NFSB for help with depression, or the family member who's grieving about the loss of a loved one. NFSB truly touches every segment of the community.
For years, TAPinto Nutley has supported NFSB's signature events and initiatives, including A Night at the Races, Rock Hunger, the Scouting for Food Drive, the annual Thanksgiving Turkey Drive, and the Garden Party, which John believes has become the most prestigious annual event in Nutley.
"The Garden Party represents everything that's good about Nutley," John said. "You have a beautiful natural setting in Mountsier-Hardie Garden. You have great food and entertainment. Most importantly, you have good people supporting their neighbors. Where else will you see teens and seniors volunteering at the same event, local business people looking to make connections, and community leaders coming together?"
The Garden Party is being held this Sunday, September 10, 2023, from 4 to 7 at the Mountsier-Hardie Garden at 205 Rutgers Place in Nutley. Once again, TAPinto Nutley is the media sponsor for the Garden Party!
Decades ago, an event held at such a breathtaking landmark might be considered the exclusive domain of "high society." Today's Garden Party, however, welcomes everyone with open arms, regardless of where you live, what you wear, or how much you make. Hosts Silas Mountsier and Graeme Hardie are as gracious as their famed garden is spectacular.
John and the TAPinto Nutley team encourage you to attend the Garden Party to learn more about the real-world impact of NFSB programs and services.
"I've never been comfortable with the phrase 'in need,'" John said. "NFSB helps people through extremely difficult situations, but many people are just going through a rough patch and could use some extra support. Everyone faces challenges in life and you don't have to be 'in need' to benefit from NFSB services. The Garden Party is a great opportunity to have fun and meet new people, but also to learn how you can get involved with NFSB. We're grateful to be able to bring more attention and awareness to an organization that does so much for the community."
It's not too late to get your tickets for the Garden Party at Mountsier-Hardie Garden this Sunday! Visit the Garden Party page on the NFSB website for more information and tickets. Please support our sponsors and scroll to the bottom of the page to see pictures of last year's Garden Party!