What NFSB Sponsorship Means for Business and Our Community
Posted on

January 4, 2023

by

admin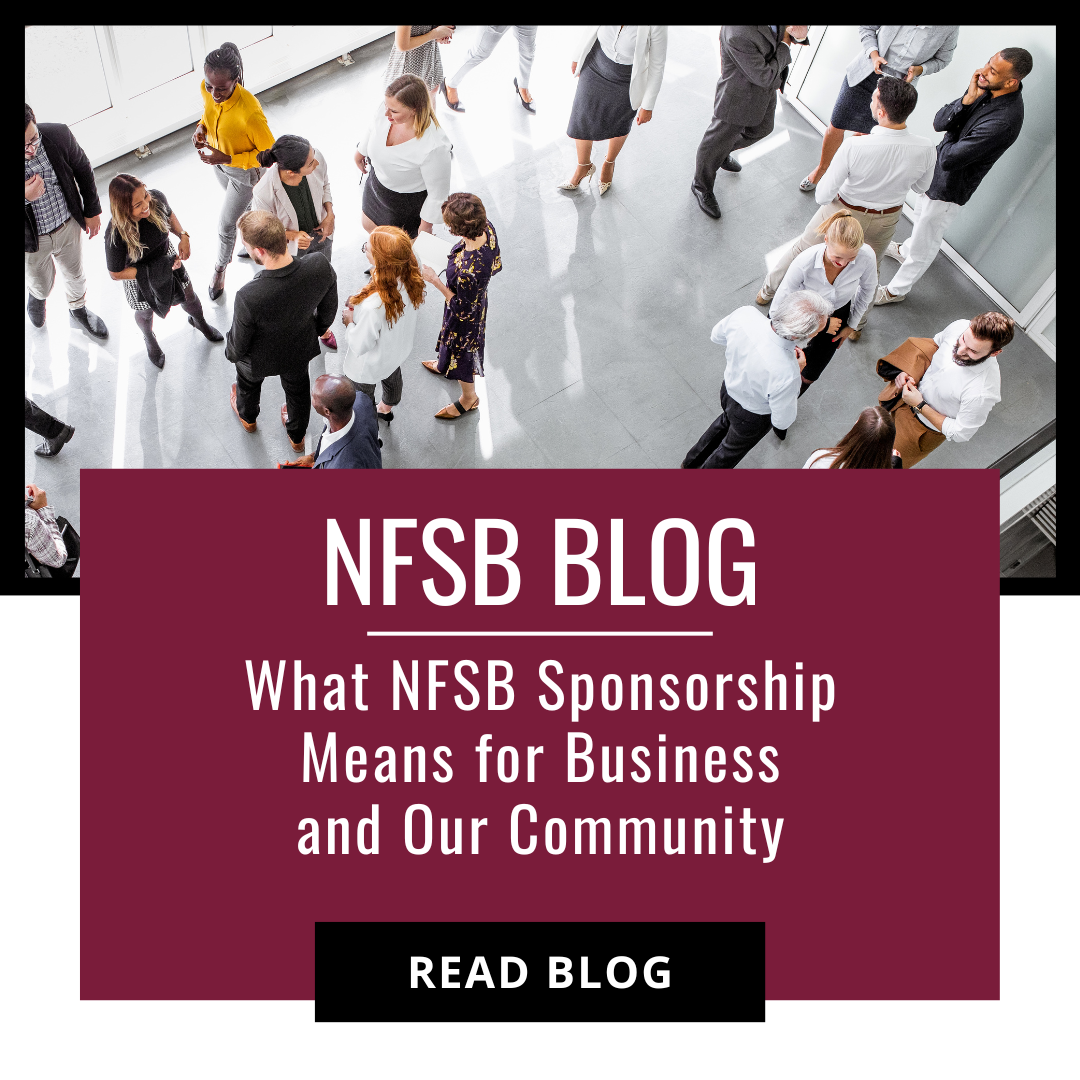 The board, committees, and staff at Nutley Family Service Bureau (NFSB) have worked hard to come up with ideas for fun community events, each with a distinct vibe that appeals to different groups of people throughout the Nutley area. From the elegance of The Garden Party, to the great live music of Rock Hunger, to the fast-paced excitement of A Night at the Races, NFSB events offer something for everyone.
Let's be honest. What business would not want to be associated with an NFSB event?
This is why we've been able to build such a wonderfully diverse family of sponsors. Small, local businesses, global brands, and every type of organization in between that you can imagine have been gracious enough to sponsor NFSB events. They've also seen hefty returns on those investments that go deeper than dollars.
Why Sponsor NFSB Events
Some of the advantages of sponsoring Nutley Family Service Bureau (NFSB) events are fairly obvious. Our sponsors receive a ton of exposure for their financial support, which increases visibility for their business and often leads to new customers and more loyalty with existing customers.
Of course, we feel confident in saying all our sponsors are passionate about the NFSB mission. They care about the Nutley community. They want to make a difference and sponsorships are a crucial to the funding of the mental health and social service programs NFSB provides.
When you show how much the NFSB mission means to you, the Nutley community can't help but take notice. Many local residents will do business with you simply because they believe your company is made up of good people. You share their values. They trust you.
That's the foundation of a lasting relationship.
One Event at a Time, or Every Event for the Entire Year!
For individual NFSB events, we offer sponsorships starting as low as $250. The higher the sponsorship level, the more exposure your business receives through social media, signage, posters, fliers, and press releases. You also receive tickets to the event you sponsor!
We also offer year-long sponsorships for companies that would like to show their support for the NFSB mission throughout the year. Starting at just $2,000, various sponsorships packages include your logo on printed materials and the NFSB website, mentions in press releases and social media posts, event tickets, and a table at each event. The top sponsorship package even includes a video to be played at the event and placed on the NFSB website!
We recently started offering sponsors the opportunity to visit NFSB for a volunteer day of service. Our goal is to give your team a better understanding of what we do, who we help, and the impact of their efforts and your sponsorship. The NFSB culture is driven by service, and we hope your team will enjoy the experience of giving back to the community!
You can also sponsor events by donating goods and services for raffle baskets, auctions, and other prizes. Media sponsorships are available to organizations that would like to promote events online and offline. Of course, NFSB will recognize your contributions and support!
Thank You to Our 2022 Sponsors!
Advanced Professional
Alpha Chi Rho Educational Foundation
Alpha Chi Rho Fraternity
American Made Custom Cabinets
Anne DiGiacomo
Artistic Marble
Beacon Wealth Partners
Bond Street Mortgage Di Piazza
Bucco Couture
Carella Byrne Cecchi Brody Agnello, P.C.
Coldwell Banker Franklin Realty James McGuire
Complete Online Presence – Mindy Iannelli
Core Physical Therapy
Dianne & David Wilson
Dr. Taji Karim- Reisch & Scott Reisch
Esposito/Knott Family
Frank's Truck Center, Inc
Grand Pro-Mo
Guaranteed Rate
Hero King
Hilltop Management
JoAnn & John Brown
Joanna Conrad
JQ Automotive
Ken & Diane Cibelli
Kozyra & Hartz, LLC
Lightbridge Academy
Mamma Vittoria
Mary & Brad Graves
Michael Evangelista
Michael Marting & Lisa Danchak-Martin
Mind Matters & Solutions
Mulligan Motors
Nutley Historical Museum
Pete's Deli
Pillepich Family
Piro Zinna Cifelli Paris & Genitempo Attorneys at Law
Proponent
Pruned Right
PS Optical
PSE&G
Realty Executives Matthew De Fede
Rzempoluch/Hetzer Family
S.W. Brown & Son Funeral Home
Saddle River Inn
Sergeant Nutra
Silas Mounsier & Graeme Hardie
Somers 27 Soap Co
Supportive Choices LLC
TAPinto Nutley
D'Elia Family
The DeSilva Team
Hunter Family
Roake Family
Soto Family
UBS Benny Torres
Our family of event sponsors is proof that no business is too big or too small to make a difference in the Nutley community. NFSB would like to thank our 2022 sponsors for supporting our mission and helping us deliver important services to the community.
If you would like information about 2023 sponsorship opportunities, please contact Emilie Pulecio at epulecio@nutleyfamily.org or 973-667-1884 ext. 101.