For Blaire Rzempoluch, Serving on the NFSB Board Is Another Chapter in a Lifetime of Philanthropy
Posted on

April 25, 2023

by

admin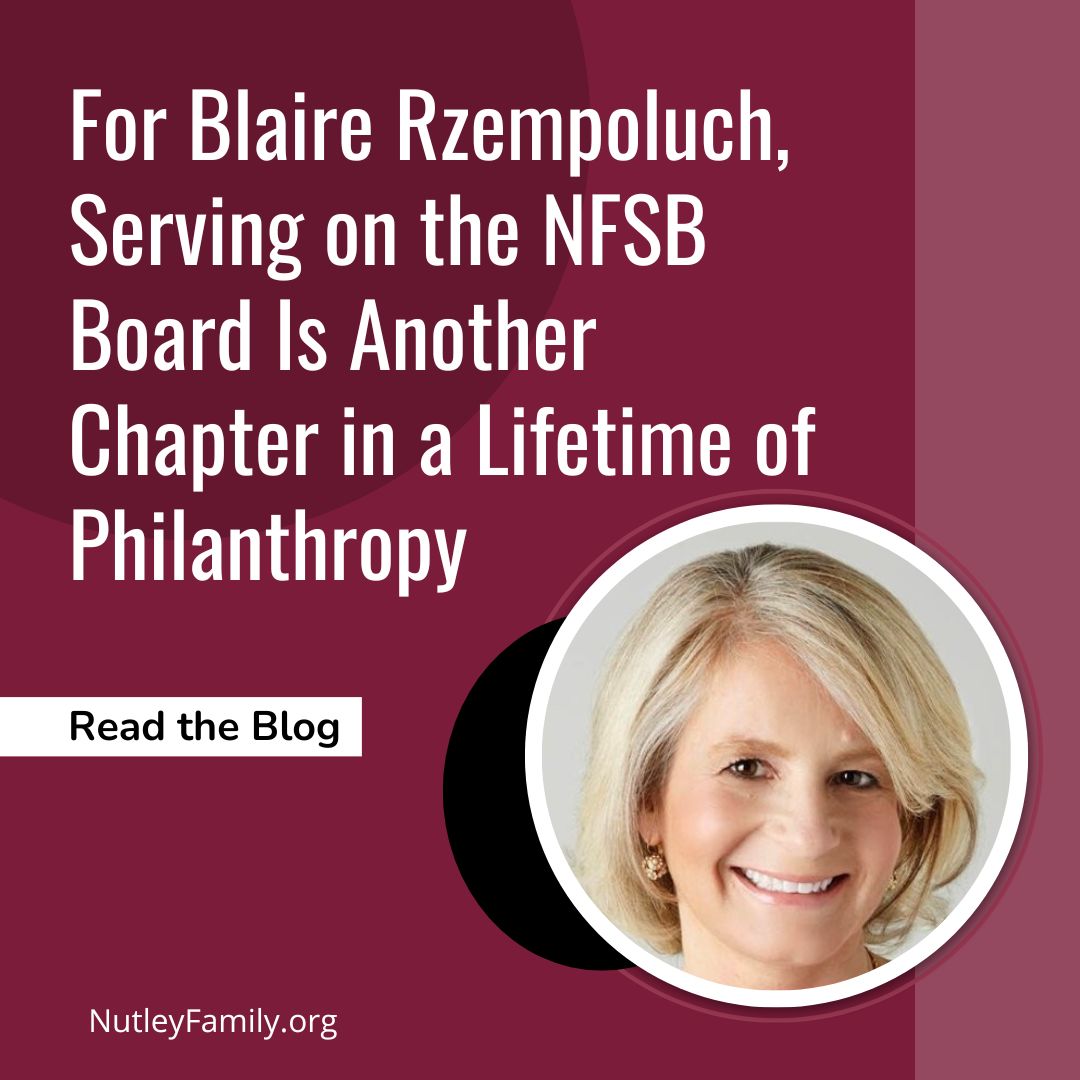 Back in 2007, when Blaire Rzempoluch's daughter, Breanna, was a toddler, Blaire would bring her to Nutley community events in the park. Blaire recalls walking up to a Nutley Family Service Bureau (NFSB) booth and hearing about the mental health program, Food Pantry, and other services offered by the organization.
"I had lived in Nutley for a few years at that point, but when you have a child, I think you just start to become more involved in the community," Blaire said. "At that point, I started donating to NFSB every year. As Breanna grew up, I had more opportunities to volunteer, sorting food during food distributions and the Scouting for Food Drive."
Kelly Ziek, a member of the NFSB Board of Trustees since 2021, had approached Blaire about joining the development committee. Their kids were elementary school classmates and they had worked together on several school events. Kelly knew about Blaire's marketing background and thought she could contribute ideas for generating additional revenue and building successful partnerships at NFSB.
Fast forward to today and Breanna, a student athlete in soccer and bowling, is a few months away from high school graduation, while Blaire has begun her first term as a member of the NFSB Board of Trustees.
"I'm at the point in my career where I'm very interested in giving back as much as I can," Blaire said. "I've seen firsthand how Nutley Family Service Bureau can help people. I have a friend in town who's struggling right now and goes to The Food Pantry, and I've seen families benefit from the backpack drive and other programs. This is a great opportunity to make a difference."
No Stranger to Giving Back
Philanthropy has always been a huge part of Blaire's life, from childhood to college to adult life.
"I was raised by parents who were actively involved in charitable work," Blaire said. "I've tried to instill those same values in my daughter. My sorority, Delta Gamma, is known as the 'do good' sorority. From the moment you join, Delta Gamma teaches you to 'do good' in your community. It's fun and rewarding to stay connected with college students as they begin what we hope is a lifetime of service."
Blaire donates her time and talent to a number of organizations, including:
Nutley Educational Foundation (Board of Trustees)
Academy of the Holy Angels (Parents Athletic Association, Parents Guild)
Delta Gamma (Panhellenic Support Specialist to 20 collegiate chapters)
Presbyterian Church of Upper Montclair (Elder, Mission and Service Committee)
Blaire's passion for philanthropy and the NFSB mission is also driven by her own experiences with counseling.
"I've struggled with situational depression two separate times in my life," Blaire said. "I had access to counseling because I had insurance, but there are many people who don't have the same level of access, or they have to wait months for an appointment. The NFSB mental health program is so important, and appointments are available right away to help people overcome challenges in life."
Supporting NFSB Fundraising
Blaire is currently National Home Furnishings Director at LUXE Interiors + Design Magazine and Sandow Design. As a member of the NFSB development committee, Blaire will apply more than 30 years of marketing and advertising experience to enhance fundraising for events like A Night at the Races, Rock Hunger, and the Garden Party, as well as the ongoing celebration of NFSB's 110th anniversary. She is also exploring opportunities for partnerships that create access to more funding to support NFSB programs.
"We're thrilled and grateful to have Blaire on the Board of Trustees," said NFSB Executive Director Katherine Carmichael. "Her passion for community service and experience in marketing are a welcome addition to the board, and we look forward to hearing her ideas and insights as we move forward with our fundraising strategy."