Free Workshop to Focus on Healthy Body Image and Eating Disorders
Posted on

April 1, 2022

by

admin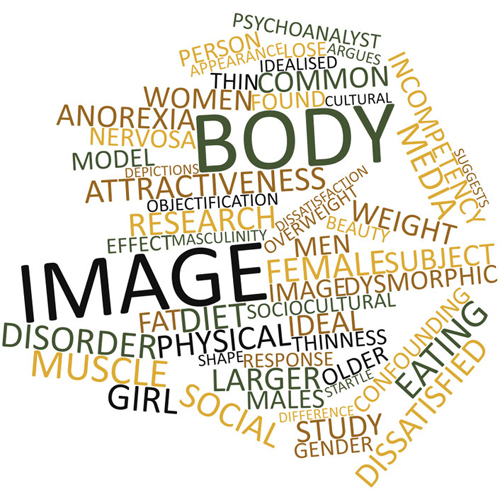 Nutley Family Services Bureau (NFSB) is excited to continue its free Mental Health Monthly Workshop Series with "Promoting Healthy Body Image & Habits: How to Identify and Support Someone with an Eating Disorder." This community education event will be held on Wednesday, April 13 at 7 pm at 169 Chestnut Street in Nutley.
Kristen Petullo, Master of Social Work (MSW) and Licensed Clinical Social Worker (LCSW), who spent 10 years working with adults, children, and adolescents in eating disorder programs in various levels of care prior to joining NFSB, will lead the workshop.
"Eating disorders are very prevalent and the demographics are changing," Kristen said. "It's no longer just upper middle-class Caucasian women who are affected. Eating disorders cut across cultures, gender and socioeconomic status. Prevention is key, and prevention starts with promoting healthy body image in kids."
What You Can Expect
Kristen will deliver an informative presentation and welcome questions and discussion on a wide range of issues, including but not limited to:
Defining and understanding eating disorders and the various types
How to spot the warning signs of an eating disorder
How to approach and support someone who you suspect might have an eating disorder
How to foster healthy body image in children and help them develop a healthy relationship with food
Treatment options available, including individual and family therapy
"Body image is shaped by culture, the media, and the things we come to believe about ourselves," Kristen said. "We'll discuss why parents and caregivers should be mindful of the language they use when talking about their own bodies and the bodies of others. Cultural influences and the language we use can have a positive influence on how children think about their own bodies, which may prevent eating disorders from developing."
Early Intervention and Support
The unfortunate reality is that Anorexia Nervosa is a diagnosis with the highest mortality rate of psychiatric illnesses. Eating disorders can have a serious negative impact on a person's mental and physical health in many ways, including heart health, dental issues, bulimia, brittle bones, and damage to the reproductive system.
The good news is that you can increase the odds of a positive outcome with early intervention and strong family support. The shorter the eating disorder, the better the prognosis.
If you're struggling with an eating disorder, you're concerned that someone you know might have an eating disorder, you want to learn how to promote healthy body image in children, or you just want to learn more about eating disorders, prevention, and treatment, we encourage you to attend this free community education event.
Reservations are strongly recommended but walk-ins are welcome. Call NFSB for more information at 973-667-1884, option 1. Please visit the NFSB website for the full schedule of events and topics in our Mental Health Monthly Workshop Series.