NFSB Awards LoCurcio Scholarship to Marcella Blancato
Posted on

August 4, 2023

by

admin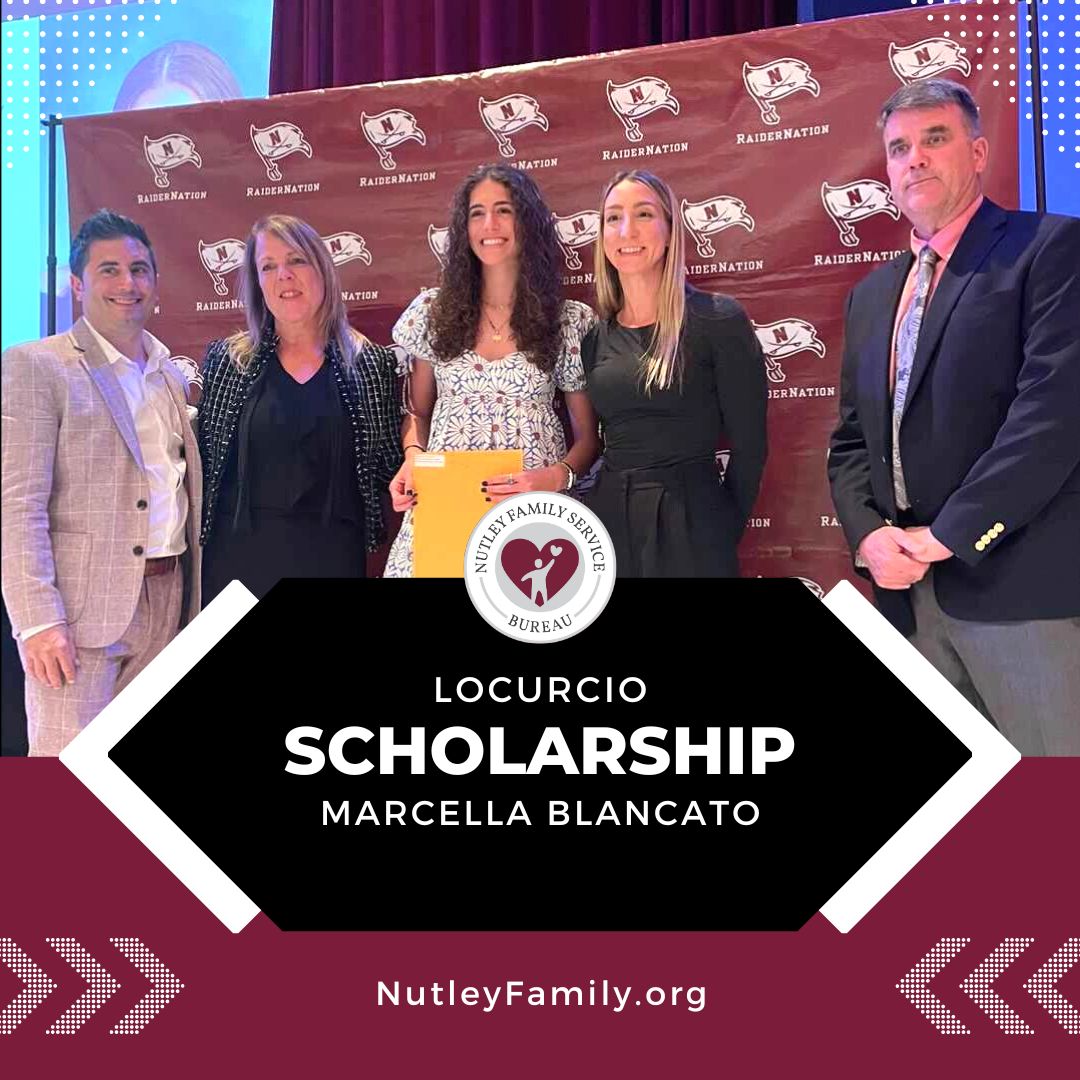 Nutley Family Service Bureau (NFSB) is proud to award the LoCurcio Scholarship to Marcella Blancato of Nutley High School's class of 2023. The $1,000 scholarship, introduced last year by NFSB, honors the contributions of the LoCurcio family to the Nutley community and NFSB.
Marcella started volunteering at NFSB early in her sophomore year, just as the world was starting to open up during the pandemic. At the time, most volunteer work was done outdoors while wearing masks. She was recruited to volunteer by her classmate and friend, Siri Bhat, who was awarded this year's Bedford Scholarship.
"I was president of my class at Nutley High School for four years and Siri was vice president, so we would always do service projects together and got to know each other very well," Marcella said. "NFSB offers such great volunteering opportunities for students. It's a fun environment with friendly people and you can really make a difference in the community."
Marcella first learned about NFSB at a young age. Her father is president of the board of the Cambridge Heights townhouse community, which has hosted food drives to benefit NFSB. When Marcella first started volunteering at NFSB, she sorted clothing donated to the Thrift Shop and has spent many Saturday mornings supporting various programs and services. She has also volunteered at two Garden Party events.
"Waking up early that first Saturday morning wasn't easy," laughed Marcella. "But once you get there, it's such a positive environment. The other volunteers are very welcoming, and I'm able to help all these people from our town in so many different ways."
Marcella has been actively volunteering through school clubs and activities. She's a member of the Key Club, Unified Club, and Interact, a community outreach group sponsored by the Rotary Club of Nutley. Marcella was also president of CORE Ambassadors, a group of students focused on creating a more positive school culture, often through educational programs about mental health. She was on the varsity soccer team for three years and the varsity track team for four years, serving as captain for the past two years.
Marcella will be attending the University of Georgia this fall, studying biology on a pre-med track, and is grateful for the scholarship from NFSB and the opportunity to volunteer close to home.
"Volunteering has made me more attached to the community," Marcella said. "Everybody cares about each other and the people who come to NFSB for help. It's just a really special place and I'm happy to be a part of it."
The LoCurcio Scholarship is named for the LoCurcio family. Vincent LoCurcio III was the owner of Nutley Park and Belleville Shop Rite stores and a former president of the Nutley Chamber of Commerce. He was also instrumental in the creation of the Food Pantry at NFSB. Carol, Vincent's wife, has served on the NFSB Board of Trustees, while Vincent's parents, Vincent Jr. and Antoinette, were both long-time supporters of NFSB.
"These scholarships are intended to not only provide financial support for youth volunteers, but also to reinforce volunteerism and service as core values that last a lifetime," said Katherine Carmichael, Executive Director of NFSB. "We've enjoyed having Marcella as a member of our volunteer family and we're confident she'll do great things in the future."