You Don't Have to Navigate a Crisis Alone: An NFSB Success Story
Posted on

December 21, 2022

by

admin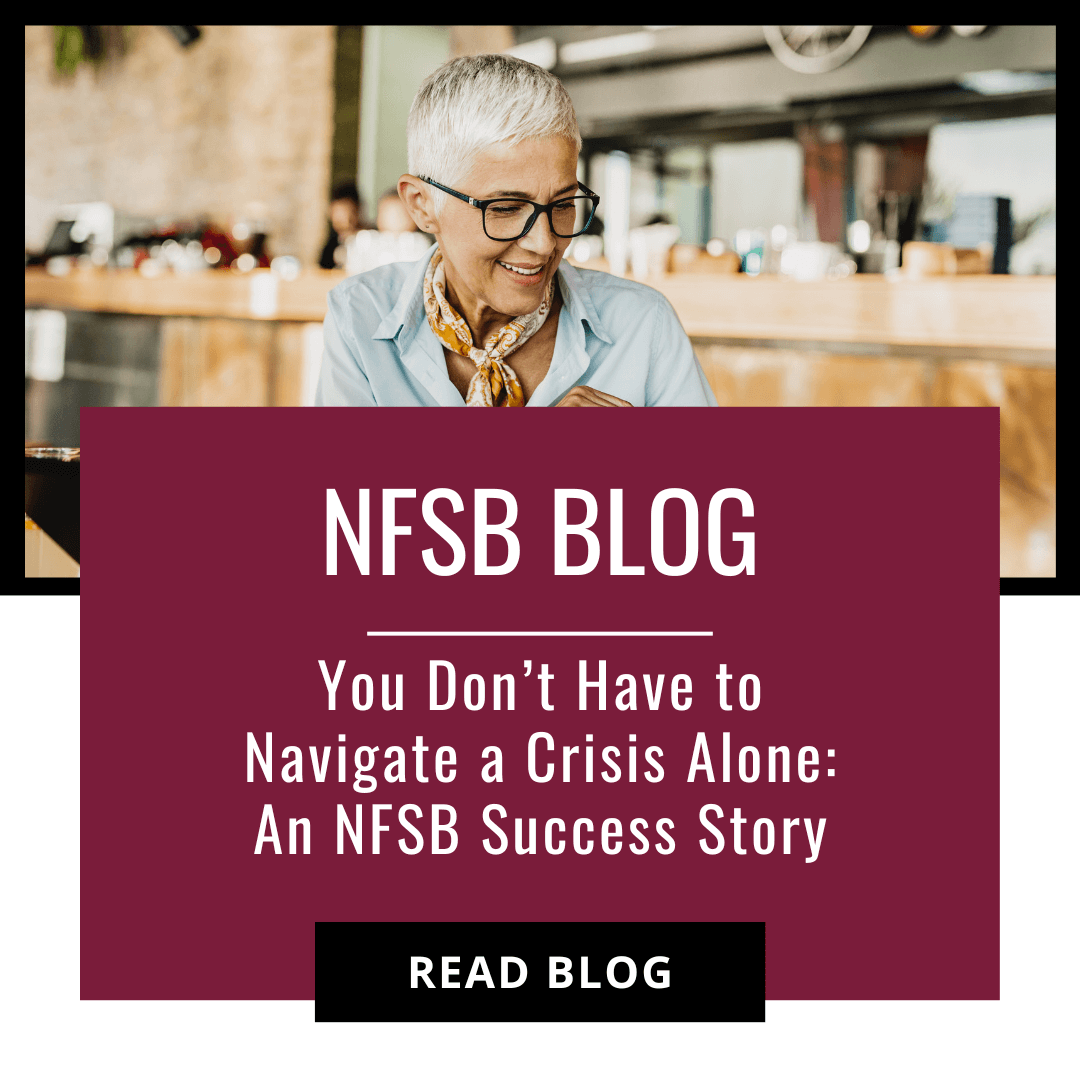 Most people come to Nutley Family Service Bureau (NFSB) when they feel like they need help a certain area of their lives, whether they're struggling to put food on the table or cope with stressful circumstances. In some cases, people are facing a potentially life-changing crisis that requires immediate assistance.
Mrs. Giordano was facing eviction and didn't know what to do. A family member who noticed how much of a physical and emotional toll the stress was taking on her suggested that she seek help through NFSB.
Since Covid, Mrs. Giordano had struggled to pick up hours at work and fell behind with her bills. Her rent was six months overdue and she had received a shut-off notice from the utility company. NFSB Case Management Coordinator Molly Clark met with Mrs. Giordano to assess her situation and took action right away.
"We had to move quickly because this was an urgent situation," Molly said. "I walked her through the process of gathering documentation, filling out paperwork, and submitting applications for local and state benefits. We also applied for assistance with the utility bills through the Low-Income Home Energy Assistance Program (LIHEAP)."
Molly then contacted Mrs. Giordano's landlord and the utility company to notify them that they were awaiting approval for benefits. The landlord agreed to not place an eviction notice on the home, while the utility company placed a 90-day hold on the shut-off notice. When the benefits were approved, rent was paid and the utility removed the shut-off notice.
Although Mrs. Giordano's anxiety level decreased significantly once her financial challenges had been addressed, Molly referred her to the NFSB mental health program for emotional support. Her outlook and demeanor have completely changed.
"In the beginning, she was talking constantly at a very fast pace," Molly said. "You could hear the anxiety in her voice. She had trouble taking in information. Now, when I call her, she's much calmer and pauses so she can hear and understand me. We can have a constructive conversation about her family, her job, and other areas of her life."
Molly has also been in communication with the family member who referred Mrs. Giordano to NFSB so they understand what steps have been taken and how they can continue to support her.
"With the client's consent, we'll work with the family to make sure the entire support system is on the same page," Molly said. "Overcoming a crisis is a big step, but preventing another one is just as important. Everyone is working together to help Mrs. Giordano stay on the right track."