Nutley Family Service Bureau Introduces New Board Leadership
Posted on

February 1, 2023

by

admin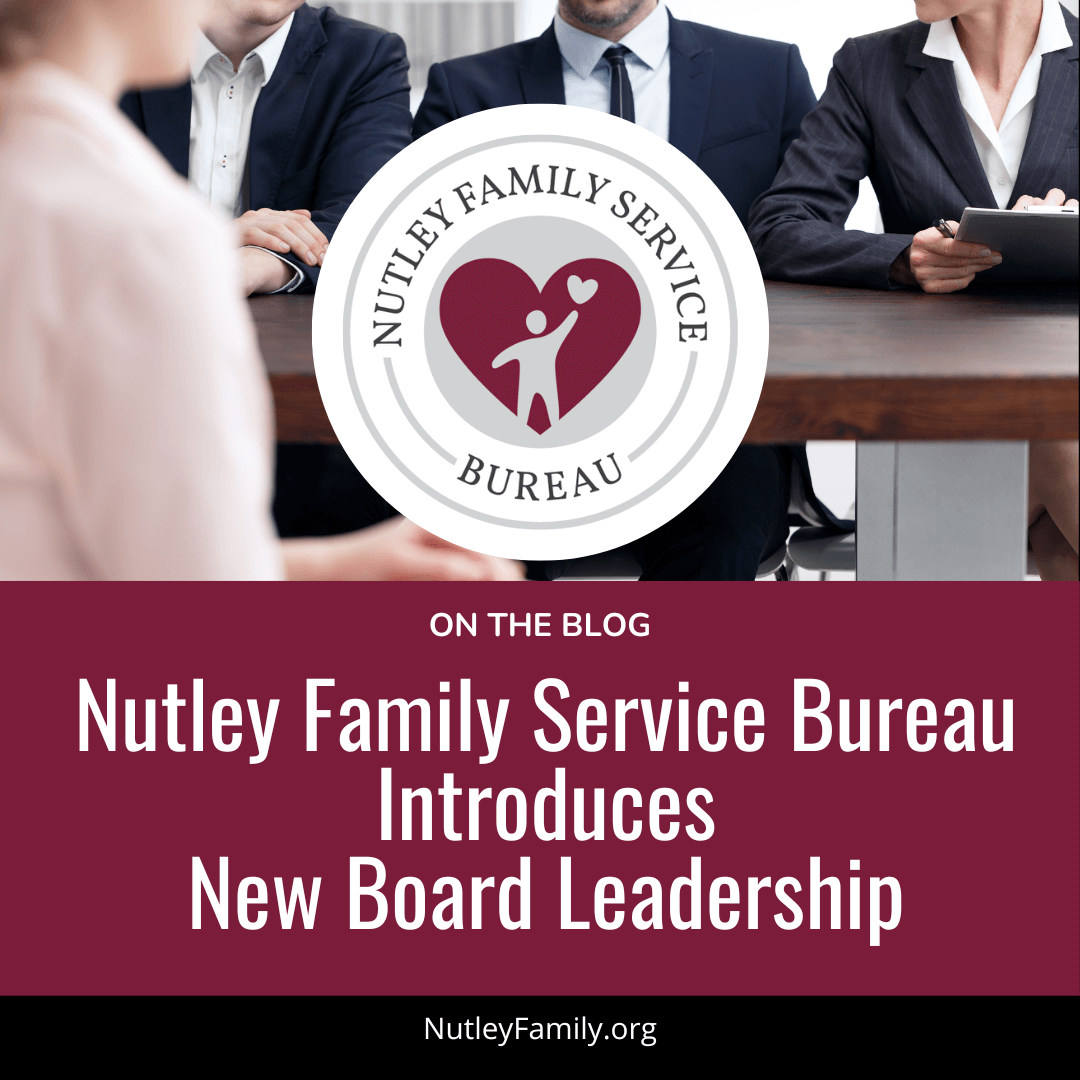 Local Nonprofit Seeks to Continue Growth to Meet Increased Demand for Mental Health and Social Services
Nutley Family Service Bureau (NFSB), a local, independent nonprofit offering affordable mental health counseling and social service programs to the greater Nutley community, has announced the installation of new officers and members of the organization's Board of Trustees for 2023-2024.
The newly elected Executive Committee includes Dave Popkin (President), Marla Hunter (First Vice President), Michael Evangelista (Second Vice President), Patricia Maleski (Treasurer), Kenneth Cibelli (Secretary), and Michael Padilla (Past President).
Members of the NFSB Board of Trustees include (in alphabetical order):
Jennifer Bayer Boyes
Kimberley Donohoe
Robert Frannicola
Taji Karim-Reisch
Angela Kircher
Cheryl Kozyra
Jim Kuchta
Blaire Rzempoluch
Mina Greiss
Frankie Turano, Jr.
Kelly Ziek
"I'd like to thank Past President Mike Padilla for doing a phenomenal job steering the organization through Covid," said Board President Dave Popkin, a member of the NFSB Board of Trustees since 2017. "I'm honored to be entrusted with this responsibility, and I look forward to working with the board, staff, and volunteers to build on an amazing tradition and make a difference in this community that means so much to me."
Celebrating 110 years of service in 2023, NFSB has continuously evolved to address the diverse challenges faced by local individuals and families, from the Great Depression and two World Wars to Superstorm Sandy and the Covid-19 pandemic. Today, NFSB offers mental health counseling, case management, and community education programs while operating an onsite Food Pantry and Thrift Shop.
Priorities in 2023 include the continued modernization of NFSB operations in all areas and the expansion of the mental health program to help people not only in times of crisis, but with the stressful challenges of everyday life. As society begins to recognize that mental health is just as important as physical health, more people are open to counseling to improve their quality of life.
"Demand for the services and programs we provide has never been higher, from mental health counseling, to advocating for people in need of social services, to making sure everyone has enough food to eat," said Katherine Carmichael, Executive Director of NFSB. "I'm proud to work with such a committed, engaged Board of Trustees and feel confident that we'll be able to continue meeting the needs of the Nutley community."