NFSB Welcomes Johnny Barrios to Case Management
Posted on

July 18, 2022

by

admin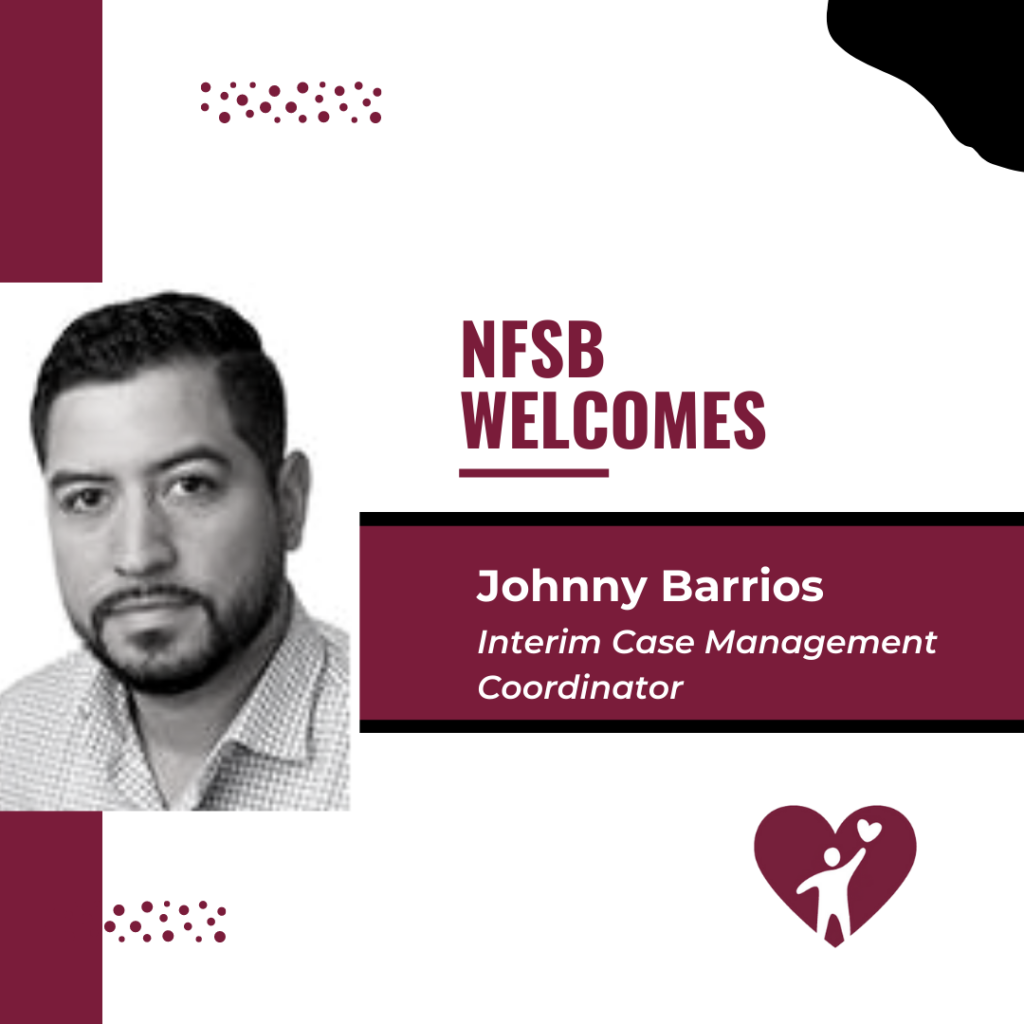 Since being introduced as Nutley Family Service Bureau's (NFSB's) first Case Management Coordinator about a year ago, Molly Clark, MSW (Master of Social Work) has developed close relationships with many of our clients, especially in the senior community. Molly has been the go-to resource and advocate for people who need help navigating social programs, filling out applications, making phone calls, and accessing much-needed services.
When our clients learned Molly would be going on maternity leave, some expressed concern about how that void would be filled. Who would answer their questions? Who would check in with them every month? Who would be there to make sure they have what they need?
Of course, NFSB would never allow such an important role to go unfilled. We're proud to introduce Johnny Barrios as our interim Case Management Coordinator.
A native of nearby Englewood, Johnny earned a master's degree in forensic psychology from John Jay College and has been working almost exclusively in case management since 2014. He has experience working with a wide range of populations, including people with HIV, chronic health conditions, mental health disorders, and substance use disorders.
Johnny has spent much of his career working in the Newark area, so he's very familiar with the services available in and around the Nutley community. Johnny is also bilingual. He finds it particularly rewarding to help Spanish-speaking clients eliminate any language-related obstacles so they can fully understand and access much-needed social services.
He's excited to step in and pick up where Molly left off in case management.
"I just enjoy helping people," Johnny said. "People who are struggling with their health, finances, housing, transportation, and other challenges need a voice. They feel more confident and relaxed when they know I'm advocating for them to make sure they get the help they need." Katherine Carmichael, NFSB Executive Director said, "I'm happy to have Johnny onboard for the summer to provide continuity of care to our clients while Molly is away. With his many years of case management experience, he was able to start helping clients on his first day at NFSB."
Contributing to a local, independent organization like NFSB is also appealing to Johnny because he knows he can make a big difference in people's lives and the organization itself.
"Even though NFSB has been around for more than 100 years, the agency is open to new ideas and creativity," Johnny said. "Everyone is always looking for ways to improve the services we offer, which benefits our clients. It's exciting to work in this type of environment."
Johnny's message for NFSB client's is simple.
"I'm here for you," Johnny said. "Whatever Molly was doing for you, I can continue to do for you. If you have any questions or concerns, I'm only a phone call away. When I check in with people, they're always so happy to get that call. I want to make sure they know I'm in their corner."
If you or someone you know would like to learn more about social services available to help you overcome challenges in different areas of your life, please call case management at NFSB today at 973-667-1884.