Join Us for The Garden Party at the Mountsier-Hardie Garden!
Posted on

July 21, 2022

by

admin
The Mountsier-Hardie Garden in Nutley is private and generally not open to the public with the exception of a few special events sprinkled throughout the year. The Garden Party is one of those special events.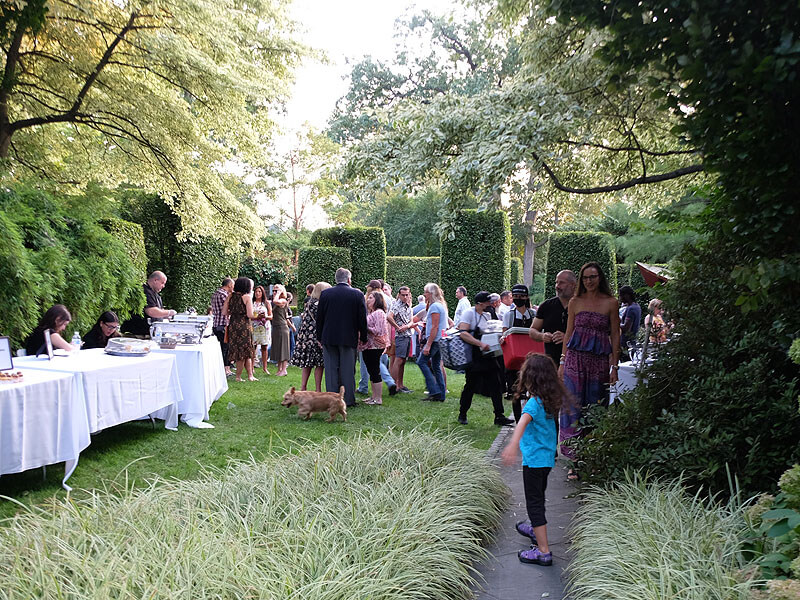 Nutley Family Service Bureau (NFSB) invites you to The Garden Party at Mountsier-Hardie Garden, 205 Rutgers Place in Nutley, on Sunday, September 19 from 4-7 pm. Rain date is September 19. The event will feature food from top local restaurants, an eclectic mix of jazz, classical, and contemporary music, and rare access to the breathtaking Mountsier-Hardie Garden.
Designed by owners Silas Mountsier and Graeme Hardie and famed landscape architect Richard Hartlage, the Mountsier-Hardie Garden is a two-acre wonder of art and nature. The private garden offers spectacular views, beautiful foliage and flower varieties, distinctive sculptures, charming seating areas, and secluded areas for reflection.
Mountsier and Hardie, both long-time supporters of NFSB, have once again graciously offered their spectacular property for The Garden Party, with all event proceeds benefiting NFSB programs.
"For many people, attending The Garden Party is like visiting a tranquil oasis that they didn't know existed in their hometown," said Emilie Pulecio, NFSB Development and Public Relations Coordinator. "Imagine being able to stroll through a work of art with friends, meet new people, and enjoy live entertainment and delicious food. That's the kind of experience The Garden Party and Mountsier-Hardie Garden provide."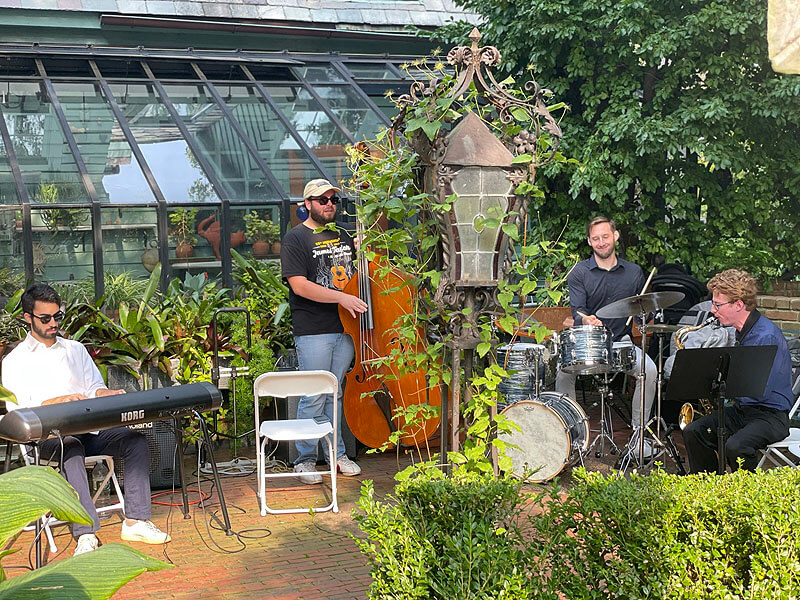 Entertainment will feature rock and soul band The Attic, opera/classical singer Sheldrake Lukas, pop band Mina Greiss, poet Xandt Wyntreez, jazz combo The Ian Frobose Quartet, and guitarist Jerome Bongiorno.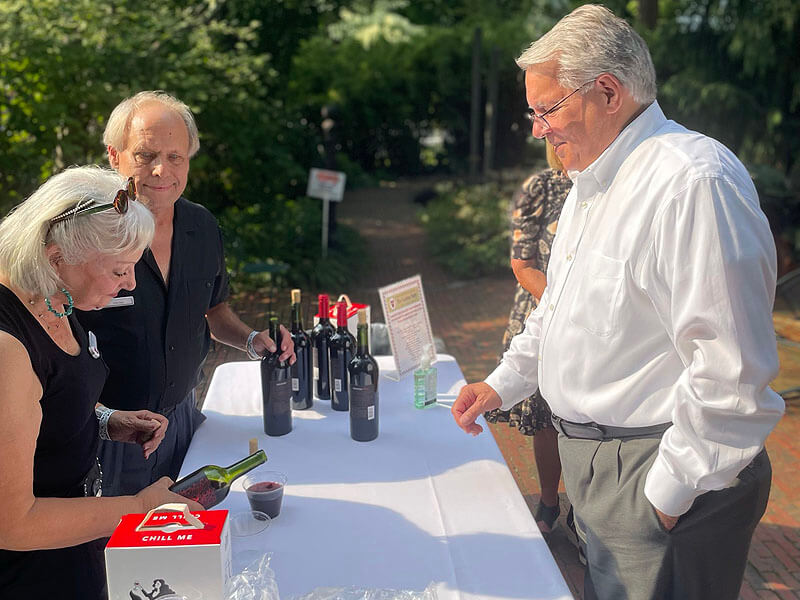 The Garden Party is another NFSB event that has quickly become an annual community tradition.
"I love that each of our signature events has its own vibe," Emilie said. "Rock Hunger, A Night at the Races, and The Garden Party are fun and memorable in their own way. The Garden Party offers a rare combination of music, fine dining, and a wonderful setting that leaves guests speechless. There's nothing like it."
Emilie is quick to add, "food is also a special attraction for guests at the NFSB Garden Party. The Nutley restaurant community is very generous and has supported NFSB by donating annually, making this event a delicious taste of Nutley for all our guests." Restaurants featured at last year's event include Brix, Cafe Rosalba, Gabriella's Place Lebanese Cuisine, House Of Cupcakes, Luna Wood Fire Tavern, Jim Dandy's, Mamma Vittoria, Michael's Roscommon House, Nanina's In The Park, Nutley Park Shoprite, Pag's of Nutley, Pete's Deli and Urban Leaf.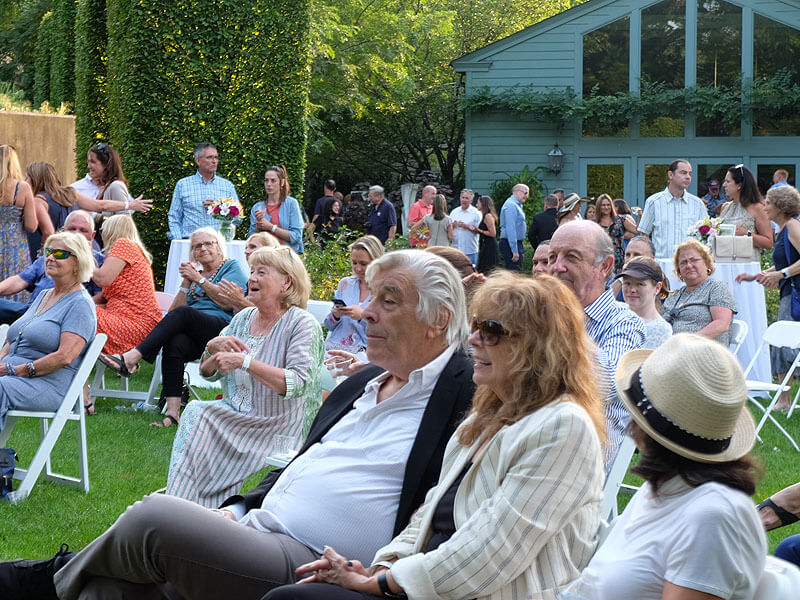 How You Can Support the Garden Party
More than 300 people attended The Garden Parts in 2021, which raised more than $28,000 for NFSB programs. We'd like the 2022 event to surpass those numbers, but we'll need your help! Here are a few ways you can get involved.
Attend the event and have a great time! Tickets to The Garden Party are $75 in advance and at the door.
Volunteer! A large team of volunteers is needed for The Garden Party for setup, breakdown, registering guests, food and beverage service, and more. Individuals and groups are welcome!
Sponsor the event! We offer multiple levels of sponsorships for small businesses and corporations and all sponsors are promoted before, during, and after the event.
Tickets and sponsorships can be purchased through The Garden Party event page on the NFSB website, where you'll also find pictures from last year's event! If you have questions about sponsorships and volunteering opportunities, contact Emilie Pulecio at epulecio@nutleyfamily.org or 973-667-1884 extension 101.
We'll see you at The Garden Party, Sunday, September 18, from 4-7 pm at the Mountsier-Hardie Garden, 205 Rutgers Place in Nutley!