Meet the Counselors: Brandon Lee, MSW, LSW
Posted on

August 8, 2022

by

admin
As a student at The College of New Jersey with a double major in journalism and interactive multimedia, Brandon Lee had dreams of becoming a sports journalist. Then a tragic loss changed his focus. Brandon decided to start volunteering at Gilda's Club of Northern New Jersey and use his talents to help cancer patients and their families share their experiences.
"I saw my family's story in the people I met through volunteering," Brandon said. "I wanted to help families deal with their grief and find peace. This is when I started looking into becoming a social worker."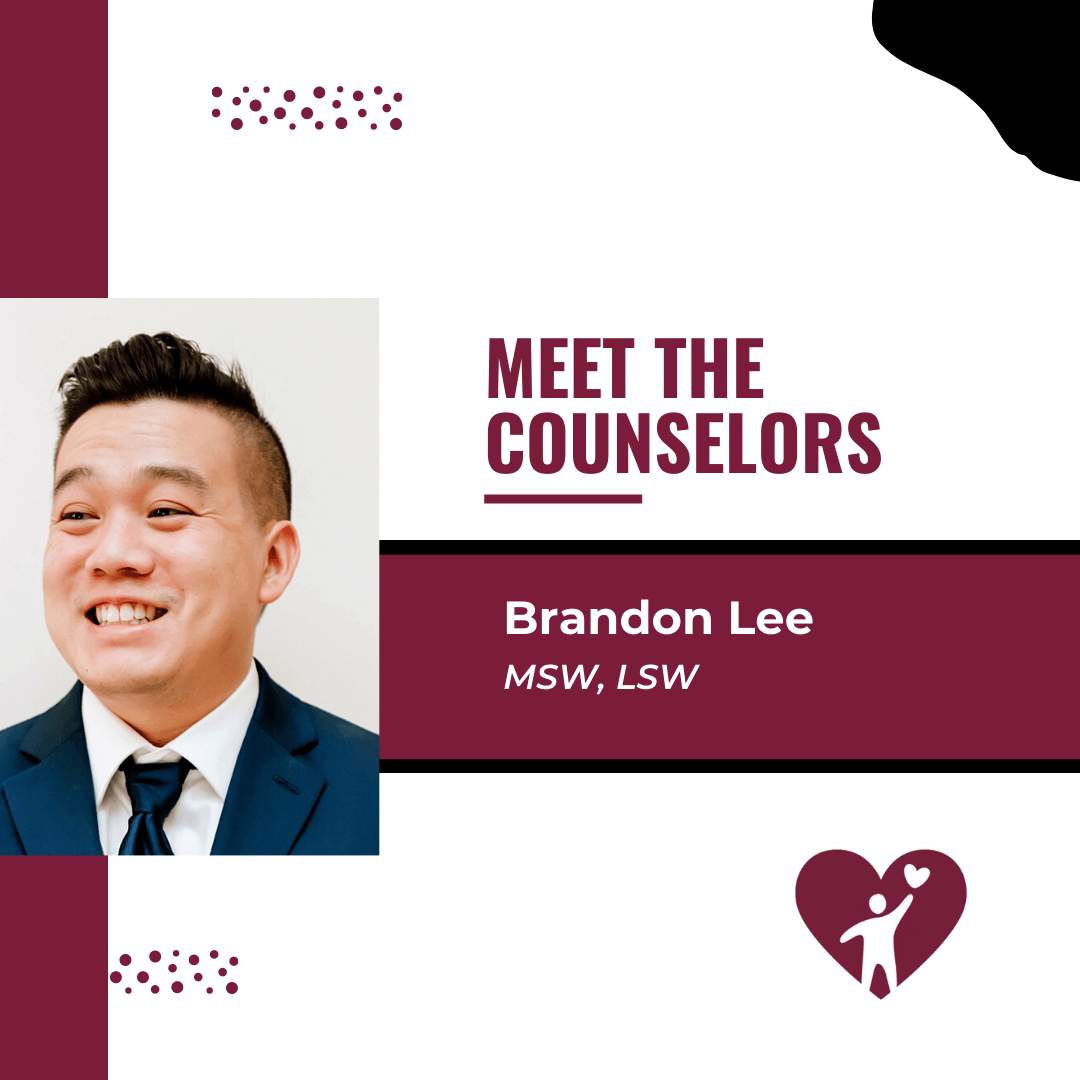 While working as a web developer at Whole Foods, Brandon enrolled at the Rutgers School of Social Work to pursue his master's degree. He completed internships with The Montclair (independent senior living facility), the Luckow Pavilion for cancer care at Valley Health System in Paramus, and CancerCare in Paramus, which offers cancer support groups and counseling.
Brandon also became certified as a life and relationship coach and anxiety coach. While coaching and therapy are two different disciplines, he believes the skills he has learned as a coach have helped him tremendously as a therapist.
"There's a lot of hands-on training, peer coaching, and live critiquing," Brandon recalls. "Every time you pose a question in a way that isn't quite right, you're instructed to rephrase the question on the spot in front of a room of 40 people. It was great training for therapy."
Nutley Family Service Bureau (NFSB) was recommended to Brandon by a fellow social worker. He was confident he would receive excellent supervision and have opportunities to work with diverse populations.
"One of the reasons why I love working at NFSB is that each session reflects different life experiences," Brandon said. "In one hour, I could see a teenager who is stressed about finishing his or her schoolwork. In the next hour, I could see a 30-something couple going through a rough patch in their marriage. Each day is a microcosm of the human experience and all that we go through in life."
It didn't take long for Brandon to notice the strong family environment at NFSB. From his supervisor to fellow clinicians to administrative staff, Brandon always feels like someone has his back, which benefits his clients as well.
"I never feel like I'm alone," Brandon said. "This carries over into sessions with clients. I feel like I'm part of a supportive family, and my clients feel that way, too. Working in this type of atmosphere at NFSB helps me earn the trust and confidence of clients so they feel heard, understood, and valued. That makes every session more meaningful for the client and for me."
If you or someone you know might be struggling with a mental health disorder, there should be no shame or guilt in asking for help. Contact NFSB at 973-667-1884 and schedule an appointment.