Meet the Counselors: Kristen Petullo, MSW, LCSW
Posted on

August 4, 2021

by

admin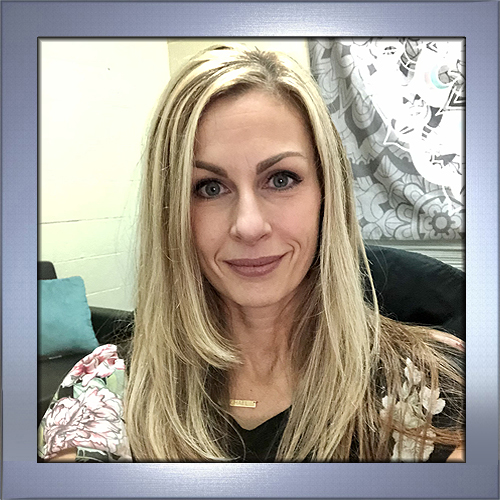 From a young age, Kristen Petullo, MSW (Master of Social Work), LCSW (Licensed Clinical Social Worker) knew she wanted to help people. She just wasn't sure how until she went to college to become a teacher.
"I remember the light bulb moment," Kristen said. "I was in an educational psychology class and it dawned on me that I found the mental processes of learning more interesting than the actual teaching methods and subject matter. From there, I was drawn to the counseling world."
After earning her MSW from the Rutgers University School of Social Work with a concentration in children and families, Kristen interned at the Renfrew Center for Eating Disorders and studied structural family therapy and cognitive behavioral therapy. Once Kristen became an LCSW, she spent about 10 years focusing on eating disorders in a variety of clinical settings, including Overlook Hospital.
"With eating disorders, family support is crucial," Kristen said. "Treatment success rates are much lower without family support, so incorporating different types of family therapy into treatment for eating disorders is important."
Eating disorders remain a primary focus for Kristen since she joined Nutley Family Service Bureau (NFSB) earlier this year. As always, early intervention is key. The longer someone has an eating disorder, the more those behaviors become entrenched, which is why Kristen typically recommends an aggressive approach when treating eating disorders in children.
"Stereotypically, eating disorders have been viewed as a problem for privileged white females," Kristen said. "That has changed drastically over the years. We see people from a wide range of socioeconomic and cultural groups, as well as boys, with eating disorders."
Eating disorders are often the result of some type of trauma, such as sexual abuse, and commonly co-occur with substance use disorders. An individual often feels as if they don't have control of their life, but food and body image is one area they can control.
"People naturally want to understand what caused an eating disorder, and that's important," Kristen said. "I think it's more helpful to focus on what it's doing for the individual in their life. What is the eating disorder's function? We need to figure out what it's doing so the patient no longer needs it and we can replace it with something more adaptive and healthier."
For example, a young child's eating disorder might be a function of a high-stress family dynamic. The eating disorder could be the child's way of deflecting from family conflict and focusing the parents' attention on the child. Counseling can help the child use their voice instead of the eating disorder to get the attention they need so they can work to resolve family conflict.
In addition to focusing on eating disorders and family therapy, Kristen is studying women's mental health issues and hopes to bring additional knowledge and treatment options to NFSB.
"I'd like to provide support for women struggling with infertility and maternal mental health disorders like postpartum depression," Kristen said. "I think this is an underserved population because these topics are still kind of taboo. Women often feel alone and isolated as a result."
Although Kristen has only been with NFSB for a short time, she has already seen progress with her patients. Having grown up in neighboring Bloomfield, she has been familiar with NFSB for a long time and feels fortunate to be part of the NFSB team.
"I love the mission of NFSB and the diversity of the client population," Kristen said. "I hope to continue connecting with clients and helping them achieve meaningful change. When I see clients becoming engaged, opening up, and investing in the process, that in itself is success."
If you or someone you know is struggling with an eating disorder or other mental health issues, please call NFSB at 973-667-1884.