Teens Encouraged to Volunteer at Garden Party on 9/18!
Posted on

September 9, 2022

by

admin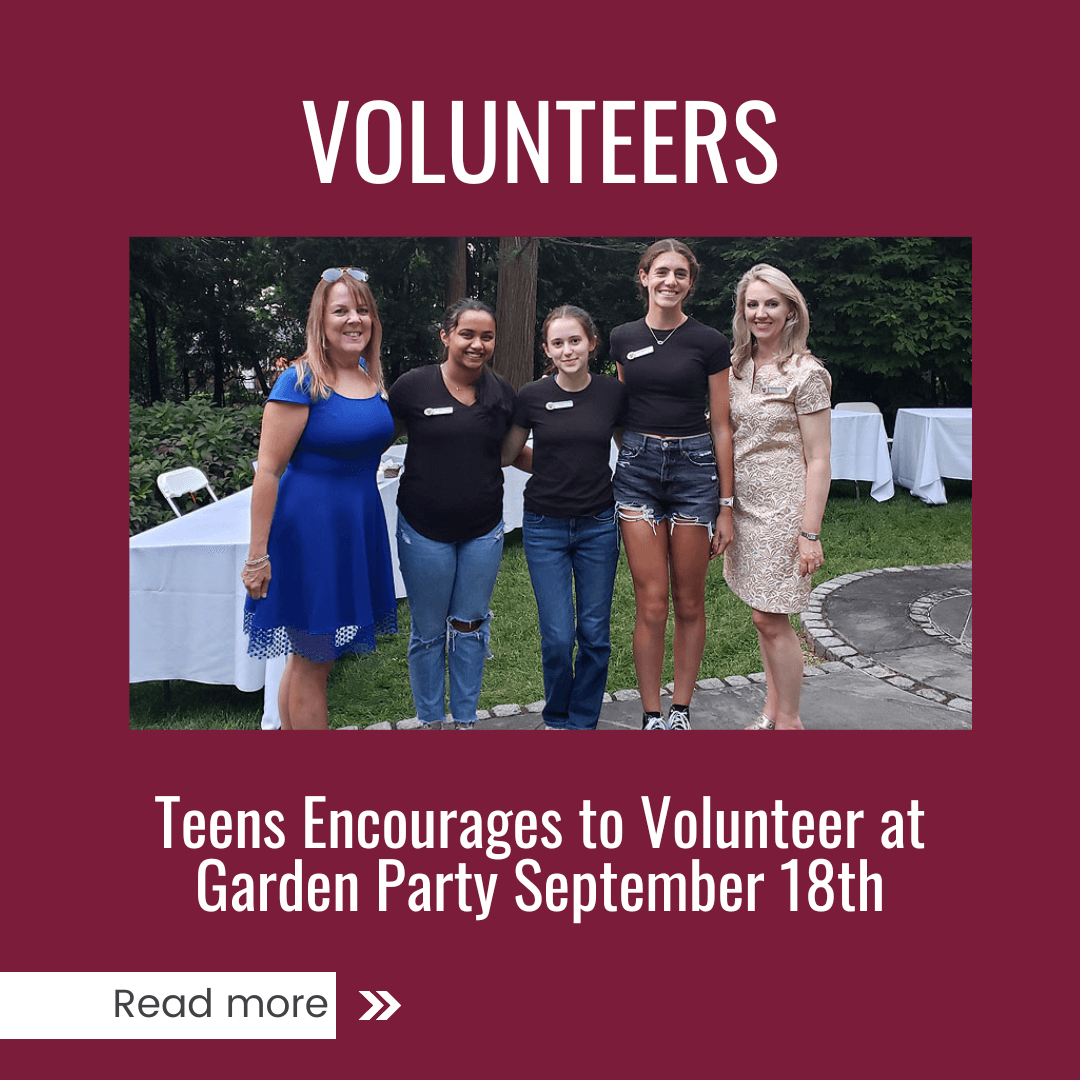 You could say Siri Bhat has become quite the authority on teen volunteering opportunities at Nutley Family Service Bureau (NFSB). Now a senior at Nutley High School, Siri has been volunteering at NFSB since her freshman year.
Siri spent three hours every Wednesday all summer volunteering at The Shop and The Pantry. Last year, she worked with NFSB Case Management Coordinator Molly Clark to develop the Friendly Visitors program as her Girl Scouts Gold Award project. The program involves local youth visiting Nutley Senior Center twice a month to spend time with residents.
Siri is also a regular volunteer at NFSB events. Her favorite is the Garden Party.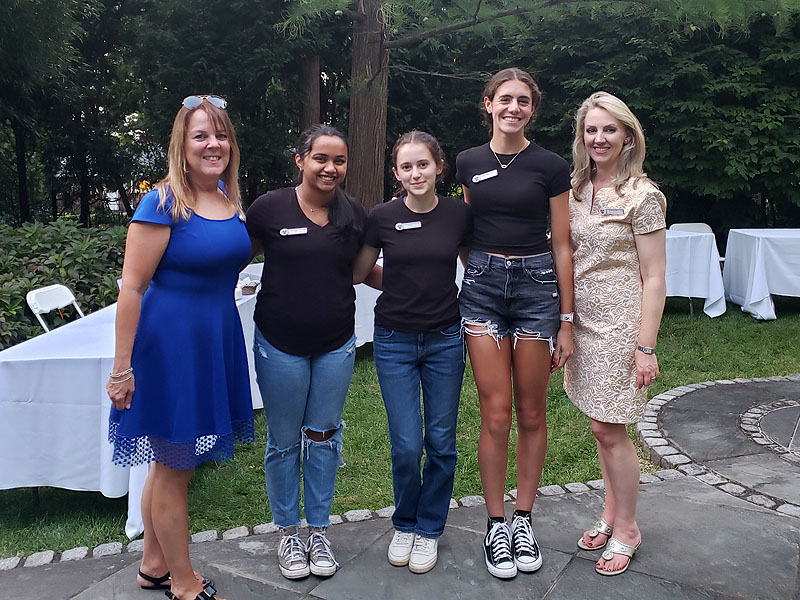 "Last year, I was a server at the Garden Party and invited classmates to help," Siri said. "It was so much fun with lots of live music. I love nature and I had never been to Mountsier-Hardie Garden. Being able to enjoy the music and the natural beauty of the venue was special."
This year's Garden Party returns to Mountsier-Hardie Garden, 205 Rutgers Place in Nutley, on Sunday, September 18 from 4 to 7 – and Siri has already started recruiting her friends to volunteer.
As president of the Nutley High School National Honor Society, Siri is required to complete a certain number of service hours. Many teen organizations have similar requirements. The Garden Party provides a great opportunity to complete service hours while making a difference in the local community.
"A lot of my friends have signed up to be servers with me," Siri said. "We'll basically be serving food platters to guests. But we still need more volunteers for to help with setup, cleanup, and food pickup. All you have to do is register through Signup Genius."
With live entertainment, many local restaurants providing food, and several hundred guests expected, the Garden Party requires more than 50 volunteers to help with a variety of tasks. To see where more help is needed, visit the Garden Party page on Signup Genius!
Siri encourages her fellow classmates and teens to join her in volunteering at NFSB throughout the year.
"Events are a lot of fun but people my age can volunteer all the time," Siri said. "It helps you meet service requirements, but it also feels good. I love being able to volunteer when the people who benefit are right here in town. Nutley Family Service Bureau is such a special place that does great things for the community."