The Year Was 1913, Part 2: The Founding of NFSB
Posted on

May 30, 2023

by

admin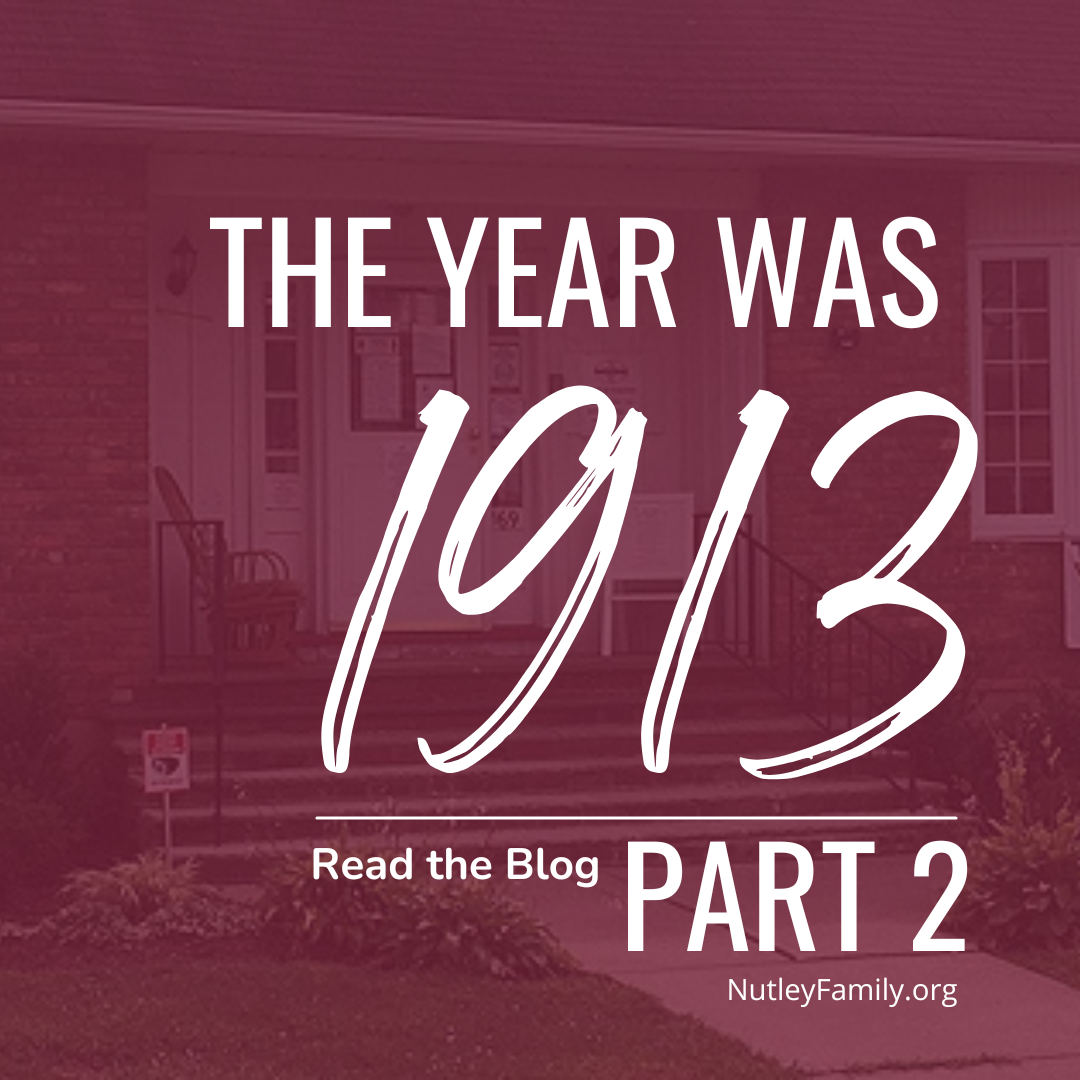 In a recent blog article, we took a long stroll down memory lane to the events of 1913. Some parts of this journey were lighthearted and fun, while others were a bit more serious.
As we celebrate 110 years of Nutley Family Service Bureau (NFSB), it's important to look back at the state of children in America at that time and the circumstances that sparked a movement in Nutley to protect children and support local families.
Advocating for Children
At the turn of the 20th century, the lives of children were very different than they are today. Many children were forced to leave school and go to work to support their family. Rural and immigrant families were especially hard hit. There were no child labor laws, so children often spent long hours doing physically demanding work in dangerous, unhealthy environments.
After years of advocacy and campaigning, President Theodore Roosevelt convened the first White House Conference on Children in 1909. Participants at this meeting endorsed the idea of a federal Children's Bureau, which was created by an act of Congress in 1912.
The purpose of the Children's Bureau was "to investigate and report… upon all matters pertaining to the welfare of children and child life among all classes of our people."
Of course, no single government agency could manage such an enormous responsibility on its own.
Taking Action in Our Own Community
Although the circumstances prior to the formation of NFSB were troubling, the response of the community, and the community's sustained commitment to supporting each other that continues to this day, are truly inspiring.
Elementary school children in Nutley had been falling asleep in class. A concerned teacher informed the principal, who learned that these children had been staying up all night working in an unseemly environment.
The principal called the police to investigate. As word of this situation made its way through town, a number of concerned Nutley women called a meeting to discuss what could be done to protect children and families in need.
"There was no one else to help," said Katherine Carmichael, Executive Director of NFSB. "The federal Children's Bureau was still in its infancy and they didn't have the social services and programs that we have today."
The group turned to Newark for help because the city had already established the Newark Family Service Bureau. Seeking to replicate the model built in Newark, Nutley Family Service Bureau was created to ensure a professional organization could provide the services and resources to assist families and protect children.
110 Years of Service to Nutley
NFSB would continue to support the community through the challenges of everyday life and the biggest crises in American history, including both World Wars, the Spanish Flu, the Great Depression, and countless natural disasters. More recently, families have turned to NFSB for support during the Great Recession, in the aftermath of Superstorm Sandy, and throughout the Covid pandemic.
"The people of Nutley were very forward-thinking in the way they formalized the organization and made sure a system was in place to help those in need," Katherine said. "NFSB was at the beginning of a movement in our country to not only provide social services, but to change how we as a society view and treat mental illness."
For more than a century, NFSB has been able to quickly respond and evolve to meet the needs of the community, creating a Mental Health Program, a Food Pantry, and various programs designed to address specific issues. To that end, NFSB has always been a product and a reflection of the community it serves.
"NFSB is truly a community-led organization," Katherine said. "Everyone in town knows someone who has been involved with NFSB in some capacity, whether they volunteered, served in a leadership role, or benefited from NFSB services. NFSB is part of the fabric of this community and has a bond with our local families that few organizations have. It's a very special connection and special organization."