Why Emilie Gives to the Community
Posted on

August 1, 2022

by

admin
After graduating from Nutley High School, Emilie attended Rutgers University – Newark before moving to Berkeley College, where she earned associate's and bachelor's degrees in business administration. While pursuing her associate's degree, Emilie first joined NFSB as an intern.
"I started as an administrative intern in the mental health office, receiving phone calls and making client appointments," Emilie said. "I immediately started falling in love with the work being done and all the people here. It meant a lot to me knowing that every time someone called, I was their first connection on a way to better wellness."
Emilie's next internship focused on development. She worked closely with NFSB Executive Director Katherine Carmichael to manage special events and donor relations. This evolved into an expanded role creating and coordinating engaging content for social media, website management, and the development of printed materials.
In her current role as Development and Public Relations Coordinator, Emilie's responsibilities are diverse, from working on the new development initiatives, to recruiting volunteers, maintaining relationships with individual and corporate donors, to planning major events, which is her top priority at the moment.
"Signature NFSB events like The Night at the Races, Rock Hunger, and The Garden Party keep growing," Emilie said. "Some have even doubled in attendance each year. I want to make sure we keep that momentum going." The great thing about these events is the support that comes from the local community. Whether individual or corporate sponsorships for events, each sponsorship makes a difference.
Changing Lives, Removing Stigmas
Emilie loves seeing people improve their health and well-being from the various services offered by NFSB. "I remember when I first saw how much food we receive from the Scouting for Food Drive," Emilie said. "The conference room was almost filled to the ceiling. That was the reality check that validated why I'm here. But something as simple as having fresh fruit and vegetables in The Pantry can have an impact on someone's health in a small way." Emilie wants to reinforce that there is no shame in seeking help. She knows this from her own life and her experience at NFSB.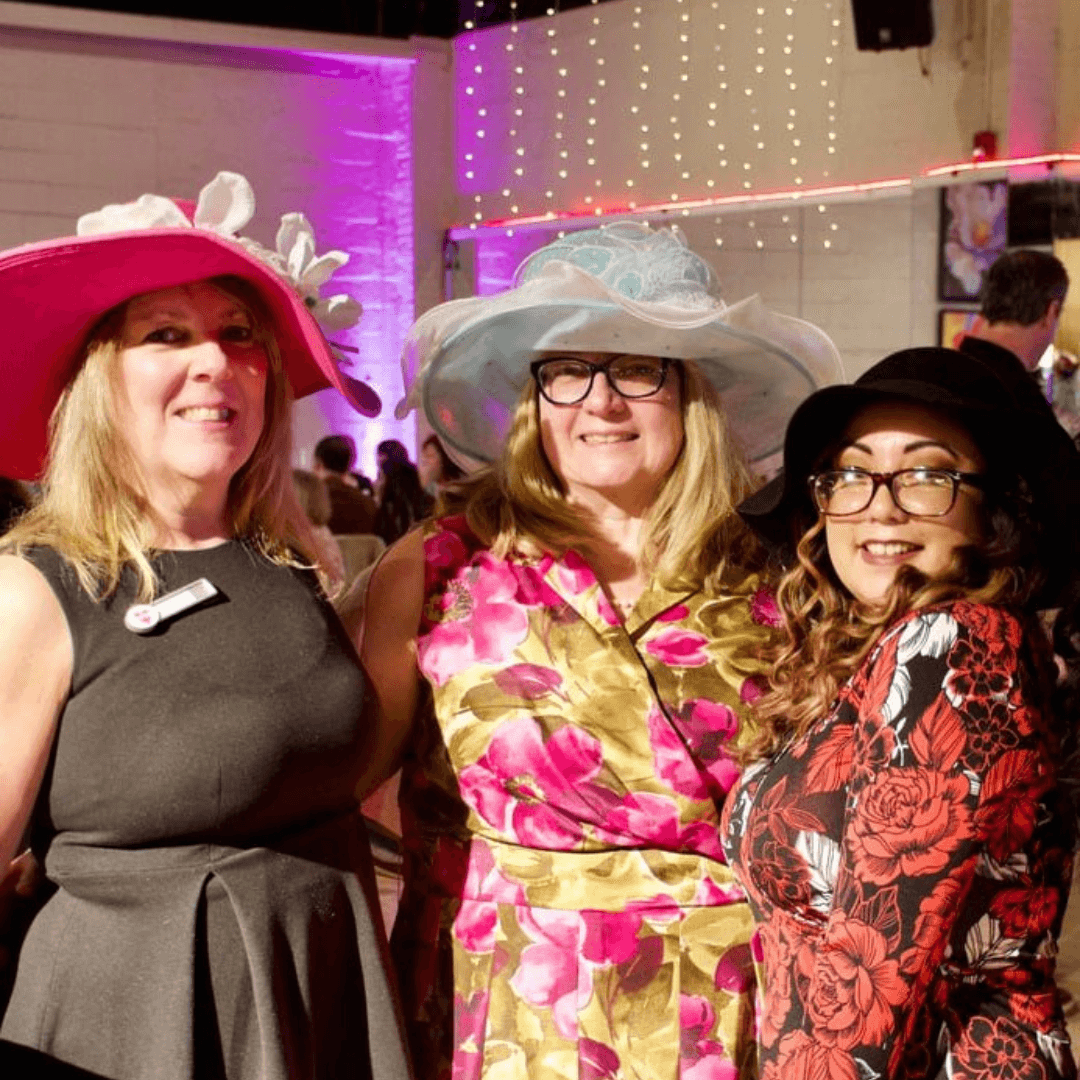 By participating in these yearly fundraising events, attendees are supporting the additional programs and services offered at NFSB. This is why Emilie has been working hard with the help of the amazing volunteers, NFSB is able to have these great events. Along with expanding the attendance at events we'd like to expand our pool of volunteers to come join us.
"Everyone is welcomed with open arms," Emilie said. "There is no judgment. Seeking help when you need it is a good thing. That's the first step to solving problems and it's a big reason why I chose this path. I'm so happy to have a positive effect on other lives in my hometown community."
If you know someone who is struggling with their mental health or food insecurity, or you'd like to learn more about volunteering opportunities at NFSB, please call 973-667-1884 or visit the NFSB website for more information.