Nutley Community Steps Up to Help NFSB Secure State Farm Grant
Posted on

June 16, 2022

by

admin
When State Farm Neighborhood Assist announced it would award $25,000 grants to 100 nonprofits across the country, about 4,000 organizations submitted applications. When Nutley Family Service Bureau (NFSB) was named one of just 200 finalists, State Farm left it to the supporters of these organizations to decide who would receive the grants.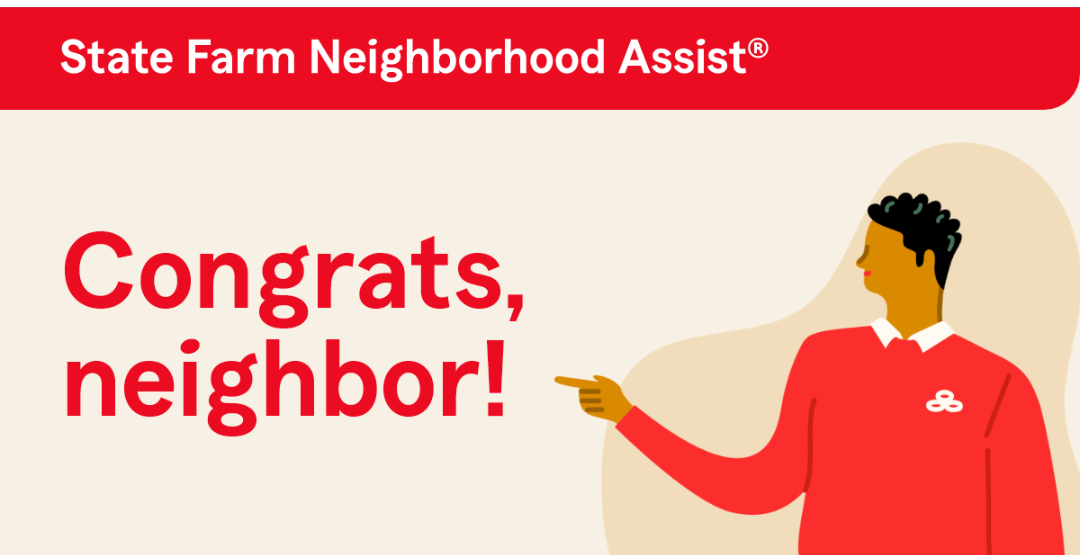 The Nutley Community stepped up in a big way. After 10 days of intense voting, NFSB finished in the top 100 (exact standings are unavailable), enabling NFSB to qualify for the grant. According to NFSB Executive Director Katherine Carmichael, this didn't come as a surprise.
"It's impressive, but not surprising because we feel the support of the Nutley community every day," Katherine said. "After it came down to the final 200, this was basically a voting competition and the people of Nutley never let up for 10 days straight. We're so grateful for their support."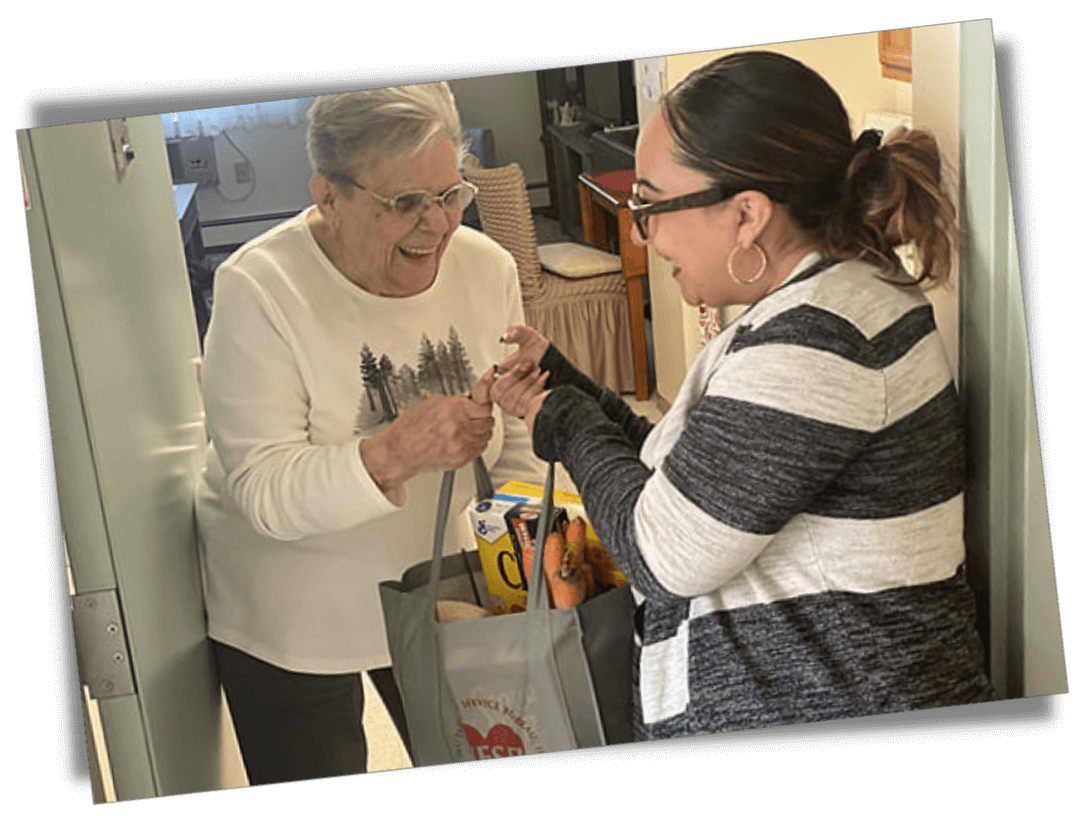 The Friendly Neighbor-to-Neighbor Program
The State Farm grant will be used to fund NFSB's new Friendly Neighbor-to-Neighbor Program, a collaboration between case management and the NFSB volunteer program that will match volunteers with seniors for regular visits. This initiative is intended to meet the needs of people who are living alone by offering companionship and brightening their day with conversation, fun activities, and assistance with everyday tasks.
One of the first steps is to recruit and train volunteers. With the right training, volunteers can establish trust, build long-term relationships, and help improve the quality of life of the seniors they visit.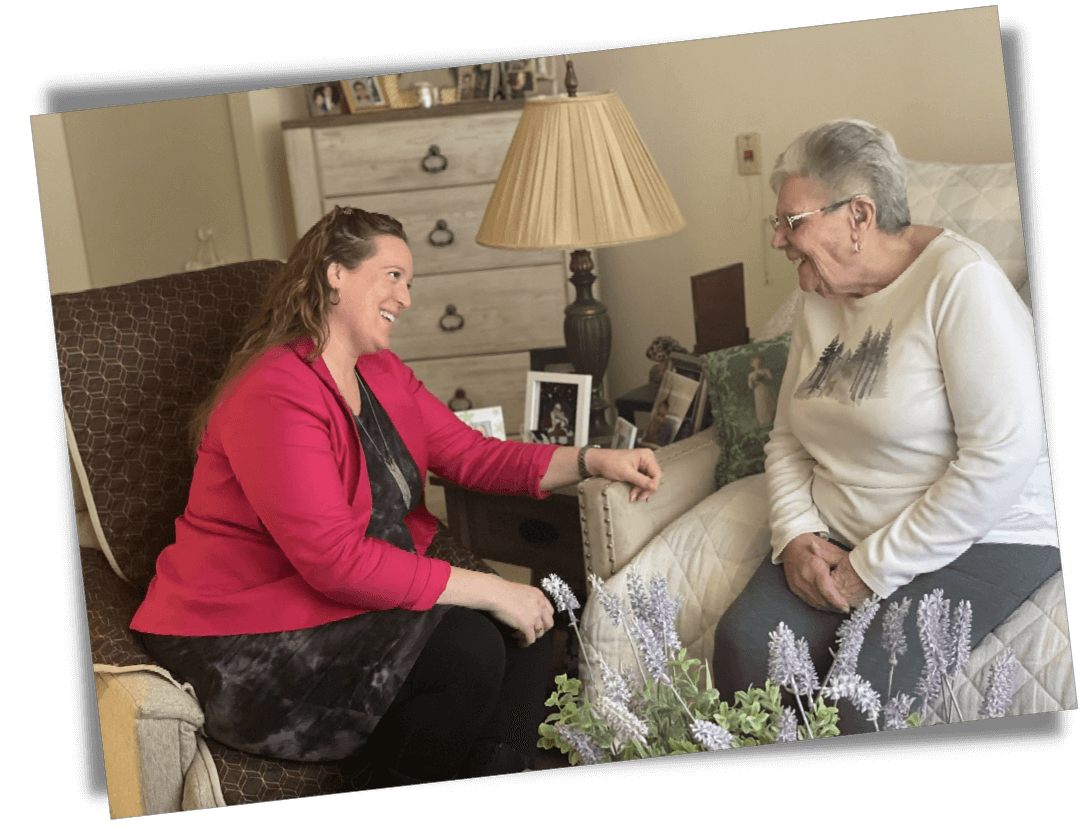 "Establishing trust during that first visit is essential," Katherine said. "Volunteers will learn how to approach these visits, what topics to discuss, what activities to suggest, how to identify areas of need, and how to explain the services we provide. They can also help with routine tasks that most people take for granted, like shopping for groceries or something as simple as reaching an item on a high shelf."
Volunteers will be trained to find out if each senior's needs are being met and how to refer them to the food pantry, case management or mental health counseling for assistance. For example, volunteers can deliver food from The Pantry, as well as clothing and household items from The Shop, while the case management team can assess eligibility for social service programs and walk seniors through the application process.
How You Can Get Involved
Over the course of the summer, we'll start the process of recruiting and training volunteers for the new Friendly Neighbor-to-Neighbor Program. We'll also offer opportunities for individuals to register themselves or loved ones for regular visits from volunteers. Look for updates on our website and social media pages in the coming weeks and months about the progress of the program and how you can get involved.
The success of the Friendly Neighbor-to-Neighbor Program will be dependent on the support of the community. For that reason, we have every confidence that it will exceed expectations.
"The support NFSB receives from the Nutley community is overwhelming," Katherine said. "The State Farm grant is just the latest example of what I'm privileged to witness up close every day. The kindness and willingness to help others in this town is truly inspiring, and we're so grateful for the support of our Nutley neighbors."