About Us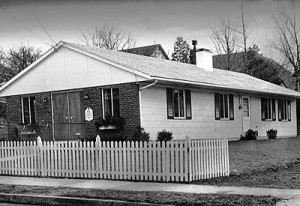 Our vision is a community where mental well-being is valued as an integral part of life.
NFSB has been a steadfast force in community outreach for over 100 years. It was founded in 1913 by a group of concerned Nutley ladies who recognized the need for social services at a time when few were widely available "… to promote and improve morally and materially, the condition of the poor in the town of Nutley."
The nature of the agency's work was fluid to meet the varied challenges in the first half of the twentieth century, including World Wars I & II and the Great Depression. As government and state agencies and programs began to meet those needs, NFSB shifted focused to counseling for families and individuals.
21st Century NFSB continues its characteristic responsiveness to the needs of the community and the changing times. A professionally qualified staff enables a broad scope of mental health services and social services.
NFSB is a member of the Nutley Chamber Of Commerce. The agency has been in existence for over 100 years, and is a non profit organization that provides mental health counseling and social services to families and individuals in the tri-county Northern NJ area.