Archives 2016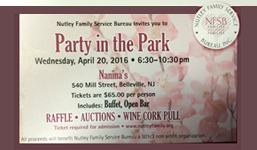 NFSB's Annual Fundraiser – NFSB's annual fund raiser, Party in the Park, is being held Wednesday, April 20th, 2016 at Nanina's in Belleville. Tickets are $65 per person and will include a sumptuous cocktail hour, buffet, open bar, auction, 50/50 Raffle ($25), wine cork pull, fun, and friends! READ MORE…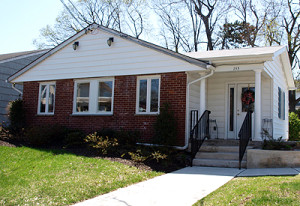 Nutley letter: Thoughtful. I wanted to share another story of why Nutley is a great place to live. It showcases the best of what this town has to offer: Thoughtful generous people. Silas Mountsier and Graeme Hardie, Carol and Vincent LoCurcio, and Rudy Chen collaborated on a brilliant idea. They wanted to raise funds for Nutley Family Service Bureau and, at the same time, celebrate the volunteerism of board trustees who led NFSB during the years.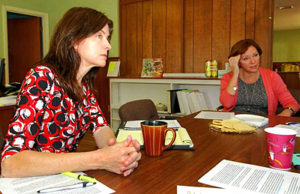 Taking Nutley Family Service Bureau into its next century: Since taking over the former American Red Cross building at 169 Chestnut St. six months ago, the staff is dedicated to provide accessible psychotherapy and mental health services, with the help of its new executive director Eileen Painter.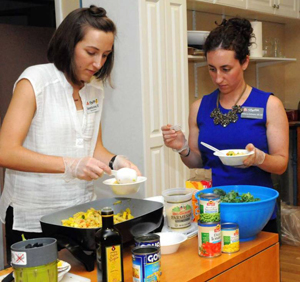 NFSB Food Pantry teamed up with dietitians from the Nutley-Belleville ShopRite to present information on cost efficient and easy ways to boost the flavor and nutrition of family meals. This collaboration is part of a joint effort to heighten community-wide healthful eating awareness. A delicious food preparation demonstration and lively discussion was enjoyed by all who attended. 
Nutley Sun Opinion: Isn't Nutley Great? Franklin Reformed Church saw an opportunity to collect non-perishable food and monetary donations for NFSB's Food Pantry at this year's Memorial Day Parade. It was a huge success!  
Nutley Family Service Bureau Executive Director Felicia Gardner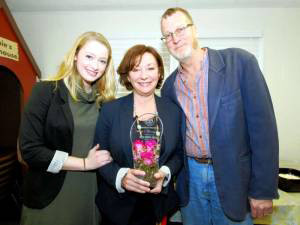 joined the ranks of Peggy Rummel and Sally Anne Goodson when she was awarded the township's Woman's Advocacy Award.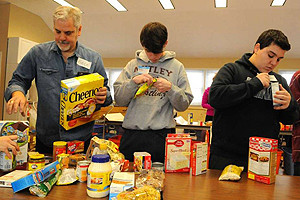 The Nutley Rotary Club helped Scouts collect items for the Nutley Food Pantry, which the Nutley Family Service Bureau now operates. Nutley Troop 147 could also be found at Liberty State Park and Cathedral Basilica of the Sacred Heart in Newark.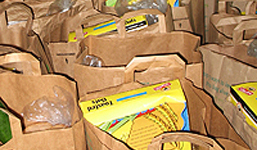 Nutley Sun LTE – Nutley Family Service Bureau is pleased to announce that the Food Pantry, 169 Chestnut St., is operational as one of the agency's social service programs. Food distribution was begun on Jan. 20. This undertaking would not have been possible were it not for the unique synergism among NFSB and the town, which is characterized by mutual support. Civic, church and business efforts provided the confidence, which helped NFSB realize this endeavor.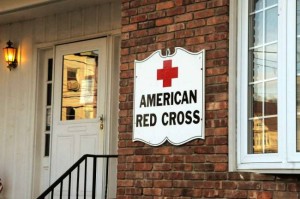 The Nutley Family Service Bureau now operates the food pantry since the regional American Red Cross is closing in town, and the bureau has a pending contract to purchase the building, according to NFSB President Mary Graves. VIEW the NFSB Food Pantry FAQs page.