Archives 2017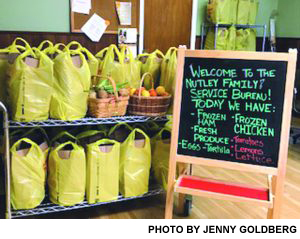 Bureau plans Thanksgiving dinners for those without. Warm hues that dominate the change in colored leaves and a slight drop in temperature mark the start of preparations for the Nutley Family Service Bureau's annual Thanksgiving Day Initiative. The long-established bureau has aided Nutley residents since 1913, and has continued to grow with the community, later morphing into a nonprofit organization. READ MORE…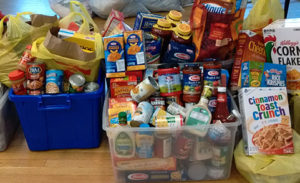 NFSB Gives A Big Shout Out To Spring Garden School! Many thanks for the Spring Garden School PTO's 100th Anniversary Celebration support of the NFSB Food Pantry. It was a wonderful event featuring remembrances across generations of SGS alumnae, current students and their families. In true community spirit, hundreds of nonperishable items were collected, as well as cash donations. Food donations will continue to be accepted at the NFSB annex at 169 Chestnut Street until renovation of the building begins sometime this fall.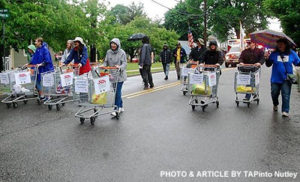 Franklin Reformed Church's Carts for Caring supports Nutley Family Service Bureau in the Memorial Day Parade. Franklin Reformed Church members along with Eileen Painter of the Nutley Family Service Bureau pushed shopping carts collecting more than just raindrops on the route. Although the weather dampened the cause they still received some donations. Carts for Caring joined the parade for the first time last year. READ MORE… 
Nutley Zoning Board Approves Family Services Bureau Expansion Application. Eileen Painter, NFSB Director, explained to the Board that the NFSB services a special population with multi-level need."First and foremost, NFSB is a mental-health counseling and social services organization." That tradition was started in 1913 by a group of Nutley women who saw a need that was not being met in the community. The counseling services serve families, groups, and individuals. READ MORE…
Nutley Scouts shatter their food drive record Nutley Boy Scout Troop 147, along with Cub Scout packs 141 and 142, collected 22,425 items during their recent food drive, Pack 141 Chairman Walt Smith reported Monday, April 3. That was a record for the local organizations, which collected 3,405 non-perishable items in 2007, its second year of Scouting for Food and the first year of recording the totals, Smith said. This year's collection jumped 34 percent more than last year's record 17,510 items, he said. "This was an exhausting day, but a great way to teach the Scouts, especially the young Cub Scouts, the meaning of helping others," Smith stated in an email to the Nutley Sun, referring to the collection day in March. "After topping 13,000 food items in 2013, I thought we'd reached our maximum potential with last year's incredible total, but this year was amazing." READ MORE…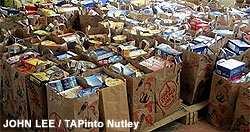 Trader Joe's Donated 6,000 Bags to be filled for Scout Food Drive for Nutley Family Service Bureau Trader Joe's donated more than 6,000 handled grocery bags be filled during the Scouts annual township wide food drive to benefit the supplemental nutrition program of the Nutley Family Service Bureau (NFSB). The food drive took place on Saturday March 25. Early in the week, residents of the Nutley found Trader Joe's bags on their door handles with a message from a local scout describing the food drive. These bags were to placed on the doorstep on Saturday morning with food donations. Sometime after 10 a.m.scouts, and parents who gave up their morning to help, made their way through town picking up filled bags. Car, truck, SUV and Jeep loads of filled grocery bags were then delivered to NFSB all day. READ MORE…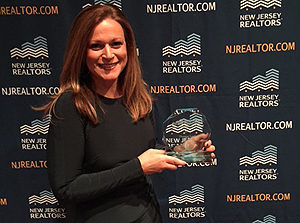 NFSB Trustee recognized for volunteerism. Theresa Loch, of Keller Williams NJ Metro Group in Montclair was recognized by New Jersey Realtors(r) Good Neighbor Awards for her commitment to community service. A Realtor for the past 16 years, Theresa Loch has been a volunteer Board trustee of the Nutley Family Service Bureau for the past four years. NFSB provides mental health and social services to individuals and families in the community. When the American Red Cross closed its Nutley chapter in 2015, which meant the dissolution of a food pantry, the agency acquired the property and continued regular distribution of goods to those in need. Theresa was instrumental in helping to secure the ARC property. A Nutley resident, Loch is married with three children. The Nutley Family Service Bureau will be awarded $1,500 on her behalf.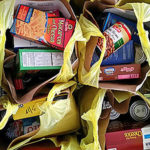 Volunteering And Scouting For Food. March 24th is right around the corner! Commissioner Tucci and Nutley Township have been kind enough to allow NFSB to conduct this year's Scouting for Food Drive at the Ciccolini Brothers location on Franklin Avenue. The success of the 2017 Scouting for Food Drive was a direct result of the 70 volunteers who offered their energy and support. We are looking forward to an even larger group of volunteers to take on the excitement of the 2018 Drive. Please view or VOLUNTEERS page for information how to volunteer for NFSB. 
NFSB to accept and distribute food donations at St. Paul's Church. Due to the upcoming redevelopment project at the 169 Chestnut Street Annex, NFSB has temporarily relocated its Food Pantry to St Paul's Congregational Church at 10 St. Paul's Place where food distribution continues and donations are gratefully accepted.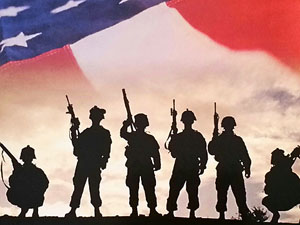 Celebrating our Vets! Presented in partnership with The Nutley Family Service Bureau, Knights of Columbus, and Nutley Department of Public Affairs. Join NHS students to celebrate veterans on Wednesday, November 8th, at 7 pm at the Nutley High School Auditorium. Admission is free. Veterans and the public are invited. Every veteran who attends will be recognized with a certificate of appreciation. The program will include patriotic music, NHS Choir performances, and multi-media presentations. Following the ceremony, is a pasta dinner provided by Custodi Caterers & Zinicola Baking Company for all veterans and their families at the Knights of Columbus located at 150 Chestnut St. RSVP at (973) 667-1884 for dinner. DOWNLOAD FLYER.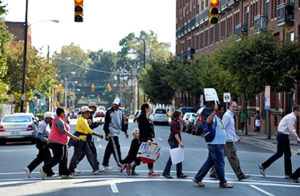 Join Us And Walk For A Good Cause. Crop Walk for Hunger is sponsored locally by United Vincent Methodist Church and CWSglobal.org. The 1-hour walk supports food pantries and programs in Nutley and around the world. Walkers commit to completing the walk (rain or shine) and collect donations from sponsors before or after they walk. NFSB gratefully acknowledges the proceeds that directly benefited our Food Pantry from last year's Crop Walk. We look forward to participating in this year's Crop Walk on Oct 22nd. Registration 1:30, walk from 2:00-3:00 pm Nutley Park Oval. 
Don't Forget Your Passport… To Taste! NFSB is partnering with Nutley Park ShopRite to bring you Passport to Taste, a unique event of sweet and savory menu samples and information as an introduction to culinary roads less traveled. Registered Dietitians, Stephanie Bini and Rebecca Zeltmann will guide the tour of creative tasting flights of foods to arrive at interesting and novel culinary destinations. In appreciation to our supporters, this event is free of charge, but registration is required and seating is limited. October 19th, 6-9:00 pm at Knights of Columbus, Nutley. DOWNLOAD FLYER. REGISTER & DONATE.
"Stop & Peek" at the fabulous Mountsier-Hardie Garden. Nutley Family Service Bureau's Executive Director, Eileen Painter, will be sharing info about NFSB's mental health and social services as she leads the Nutley Farmers Market Walk & Talk this Sunday August 27 at 8:30 am. Eileen will be joined by John Kelly III, Nutley Family Service Bureau Board of Trustees member and Nutley lifetime resident. The special route will include a "stop & peek" at the fabulous Mountsier-Hardie Garden on Rutgers Place, where a festive benefit, Delightful Garden-Delicious Food: A Family Event, will be held on September 9th. Please go to the EVENT PAGE for details about the benefit and to purchase tickets.
EZ Meal Options 4 Back 2 School Season – ShopRite teams up with NFSB Food Pantry. Please join us on Tuesday, August 22nd! Dietitians from ShopRite of Nutley and Belleville will be demonstrating how to prepare cost effective and easy ways to boost the flavor and nutrition in your family meals featuring seasonal grocery items.Tuesday, August 22nd at 6:00 pm at NFSB Food Pantry, 169 Chestnut Street, Nutley, NJ 07110. Please RSVP at the Food Pantry in person or by phone at (973) 542-8276 or at the NFSB Main Office (155 Chestnut Street) FREE OF CHARGE TO ALL – GROCERY BAG GIVE-AWAY! DOWNLOAD FLYER.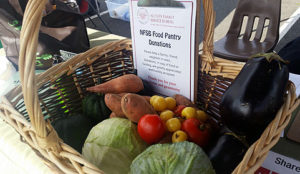 Join NFSB at the June 18th JerseyFresh Farmers Market. NFSB will be represented at the 8th season of JersyFresh Nutley Farmers Market, which begins Sunday, June 18, 9-2:00 pm, located at the Municipal Lot (behind Nutley Diner). Thanks Greenutley for supporting NFSB Food Pantry with fresh produce donations to NFSB Food Pantry!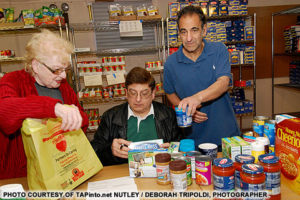 NFSB Food Pantry on TAPinto.net Nutley. Nutley residents who qualify are eligible for participation in the NFSB Food Pantry program, located at 169 Chestnut Street. Groceries are distributed every other week based on family needs. Along with non-perishable staples, such as pasta and peanut butter, refrigerated protein such as poultry and beef are often available. READ MORE…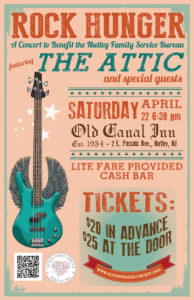 Rock Hunger – A Concert To Benefit Nutley Family Service Bureau. We hope you joined NFSB for a rockin' live show at the Old Canal Inn, 2 East Passaic Avenue, Nutley on Saturday evening, April 22nd. Headline band The Attic along with special guests brought down the house! Proceeds will benefit NFSB programs and services, including the Food Pantry. it was a great time for all that attended and for a great cause!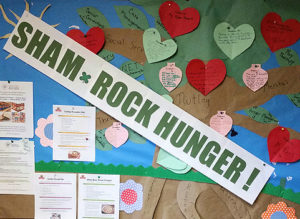 Sham-ROCK HUNGER Food Donation Drive. Canned goods collection for the Nutley Family Service Bureau Food Pantry this Saturday, March 4th. Items in greatest need: tuna, PB&J, mac & cheese, tomato sauce. Drop-off is from 12-4:00 pm in front of the NFSB Annex at 169 Chestnut Street. Help Sham-ROCK HUNGER and enjoy the St. Patrick's Day parade!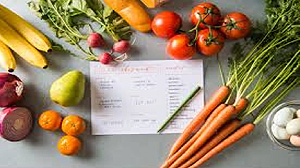 Meals For A Healthy 2017! ShopRite teams up with NFSB Food Pantry on Thursday, January 26th. Dietitians from ShopRite of Nutley and Belleville will be demonstrating how to prepare cost effective and easy ways to boost the flavor and nutrition in your family meals featuring seasonal grocery items. Please RSVP at the Food Pantry in person or by phone (973) 542-8276 or at the NFSB Main Office (155 Chestnut Street). Event is free and includes Grocery Bag Give-Away! DOWNLOAD FLYER.
Belle Of The Ball Sale. Nutley Family Service Bureau is hosting a holiday shopping event featuring formal dresses, dress shoes, evening bags, jewelry and other festive attire. These new and gently used items have been pre-selected for this unique event. This is your chance to purchase a specially-priced gown, cocktail dress or other formal attire for an up-coming holiday event, winter wedding or formal party. As always all proceeds directly benefit the Nutley Family Service Bureau. Door Prizes, refreshments & giveaways… Admission is FREE! Friday, December 9, 2016, 5:00 pm to 7:30 pm, NFSB Annex, 169 Chestnut Street, Nutley, NJ 07110. Please call with questions and to register at (973) 667-1884. DOWNLOAD FLYER.
The NFSB Board of Trustees announced changes in personnel, effective June 6,
in response to the increased complexity of our mental health and social service programs:
Felicia Gardner transitioned to Director of Clinical Services and Programming, where she continues to serve as our mental health leader. NFSB and clients benefited greatly from her leadership as Executive Director, especially in revitalizing the mental health programs and staff expansion. She reports to the Executive Director.
Eileen Painter became Executive Director, and will focus on overall operations & finance, community relations, social services, and nonclinical staff & volunteer management. Eileen brings a wealth of experience in the non-profit sector and a personal alignment with our mission. Her most recent position was with the American Red Cross. We are thrilled to have such strong leaders to steer our future. Please join us in congratulating Felicia and Eileen in their new positions.
Please go to OUR STAFF page for more information.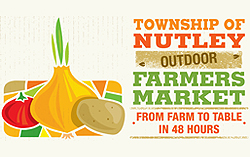 NFSB is partnering with Nutley Farmers Market. Join us at the Market to find out about community resources for healthy eating! On August 14th NFSB Executive Director Eileen Painter will lead a lively discussion about the agency and food insecurity during a scenic route Farmers Market Walk & Talk. She also will be available after the tour to answer questions about mental health counseling and additional social services provided at NFSB. Hope to see you there! READ MORE…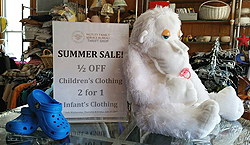 NFSB's Thrift Shop Summer Sale – This summer…when you beat the heat, beat high prices too! Stop by NFBS Thrift Shop for cool sales today through Sat. And look for additional sales throughout the season. For more details on NFSB Thrift Shop, please VISIT OUR PAGE.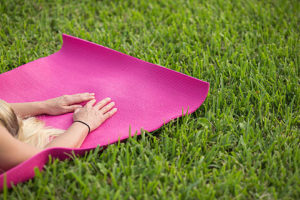 Enjoy a yoga class in the park and support our Food Pantry  Commissioner Mauro G. Tucci and the Department of Parks and Recreation invite Nutley Residents to Yoga in the Park. This free program will be offered Tuesdays, July 18th & 25th, at DeMuro Park, from 7:30 pm to 9:00 pm. In lieu of charge for this program, residents are asked to bring a non-perishable food donation for the Nutley Food Pantry.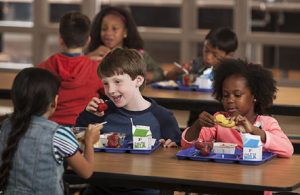 Fresh Food For Families – You CAN Help Fight Hunger by Donating Fresh Produce! Nutrition and learning go hand in hand! Certain foods may enhance academic performance. Children who eat a nutritionally balanced diet may be more focused and have more energy for school work. Donated fresh fruits and vegetables may be dropped off at the NFSB Annex, 169 Chestnut Street, Nutley, NJ 07110. Suggested produce: tomatoes, cucumbers, potatoes, zucchini, cauliflower, apples, pears. DOWNLOAD FLYER.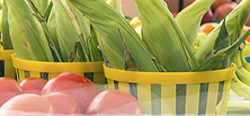 NJ SNAP applications are available at NFSB. When making ends meet means you struggle to put food on the table, NJ SNAP may be able to provide help. NJ SNAP, formerly Food Stamps, is New Jersey's supplemental nutritional assistance program that can help low-income families buy the groceries they need to eat healthy. CLICK HERE for more information.